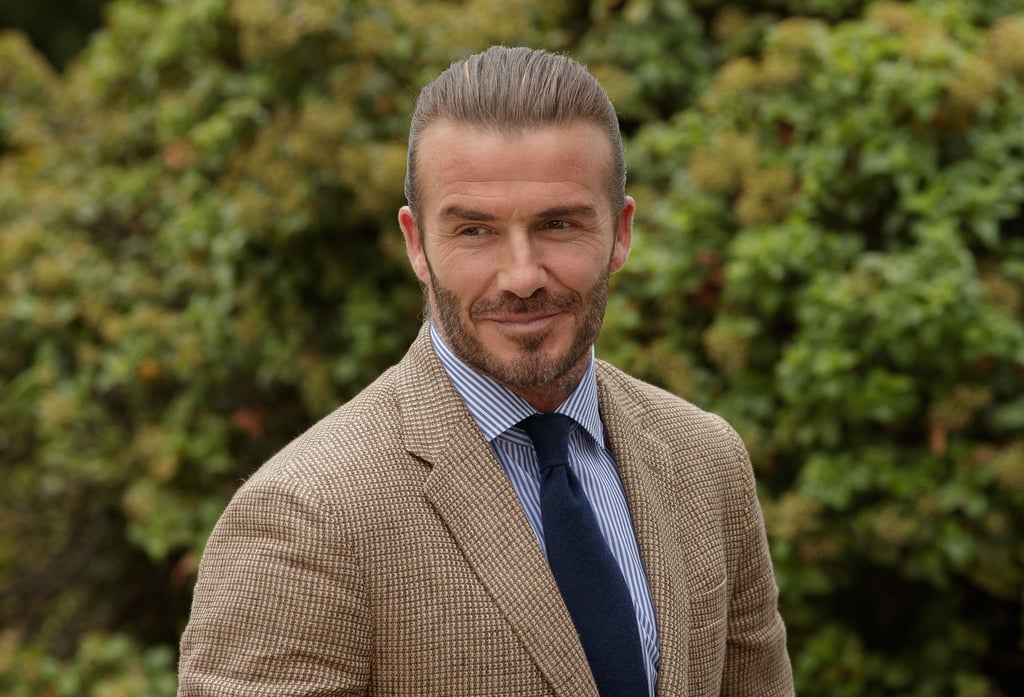 David Beckham Wears Teal Eye Makeup on the Cover of Love, and Somewhere Bowie Is Smiling

David Beckham isn't one to play it safe: the star and former professional footballer has experimented with mohawks, man buns, and now, eye makeup. Beckham is on the cover of Love's January 2019 issue, where he's shown wearing eyeliner and vibrant teal eye shadow. This is the bi-annual magazine's first "moving image" issue, and part of that involves a series of short art films starring Beckham and other famous faces like Uma Thurman, Kate Moss, Courtney Love, and more.
In the captivating video, which also seems to subtly honor David Bowie's celebrated style, Beckham smears his eye makeup as he talks about how he gained his confidence in a voice-over. "I was always that kid in the corner that didn't really say much," Beckham said. "I knew that once I was on the field, I was confident. It was all I ever wanted: to be a professional footballer." Watch the video — and check out Love's stunning, stop-you-in-your-tracks cover — ahead.
Source: Read Full Article