AceShowbiz –Susan Lucci took a tumble at American Heart Association Event's Go Red for Women fashion show on Thursday, February 7. The soap opera star walked the runway at the Hammerstein Ballroom in New York City in her long red gown when she stepped on part of her elaborate dress.
The 72-year-old actress did a little twirl before she landed hard on her butt. The audience's applause soon turned into shrieks of surprise as Susan was missing from the screen displaying the star on the runway. But the "All My Children" alum managed to handle it with grace and humor, blowing a kiss to the audience after she got back on her feet.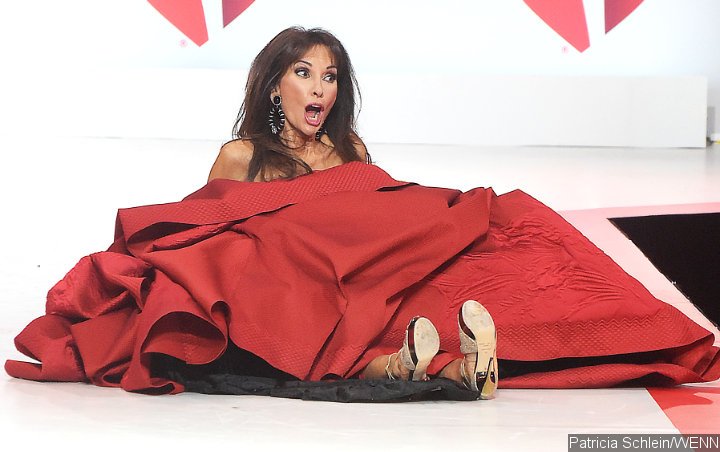 Former NBC News correspondent Mara Schiavocampo tweeted out a video of the scene and wrote, "@Susan_Lucci shows tremendous grace after falling on the runway during the #americanheartassociation #RedDressCollection show." She earned a standing ovation from the audience.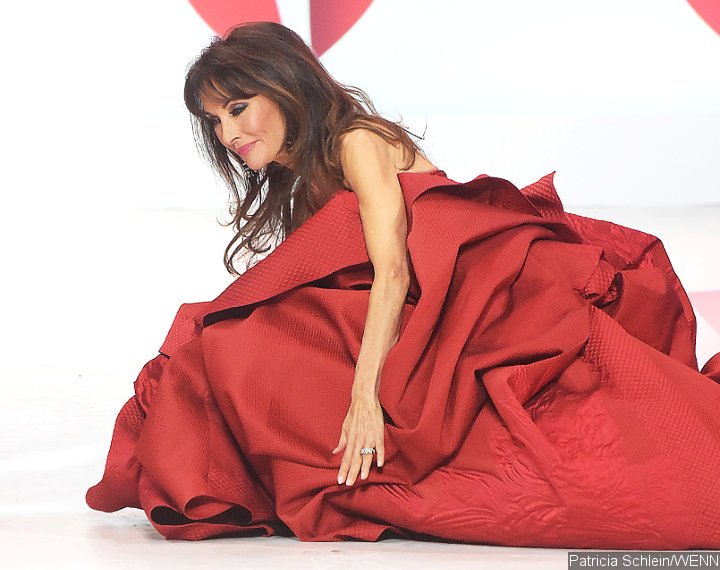 Susan's participation at the event came after she told PEOPLE that she feels "lucky to be alive" after undergoing an emergency heart surgery last fall. On October 23, she was shopping at the Tory Burch boutique in Manhasset, Long Island when she felt a tightness in her chest. "It felt like an elephant pressing down on my chest," she recalled.
The store manager offered to drive her to nearby St. Francis Hospital where she underwent a CT scan which revealed 90 percent blockage in the heart's main artery and 70 percent blockage in another branch. The hospital's Head of Cardiology, Dr. Richard Shlofmitz inserted two stents into her arteries to increase blood flow back to the heart.
"Ninety percent blockage – I was shocked," Susan said. Noting how serious her condition at the time, her cardiologist Holly Andersen, Associate Professor of Medicine at the Ronald O. Perelman Heart Institute at New York Presbyterian Hospital and Weill Cornell Medical Center said, "Had she gone home, that 90 percent blockage could have become 100 percent and she could have suffered a significant heart attack or even sudden death."
Now, Susan is sharing her story to help others. "I'm not a nurse or anyone who can help in any real way," she said while fighting back tears. "This is the way I can help. I can tell my story. Everyone's symptoms are different but I felt compelled to share mine. Even if it's one person I help. That is someone's life."
Source: Read Full Article