Kylie Cosmetics has been hacked, and we're going to get a whole new makeup collection from the culprit. Kris Jenner is taking over Kylie Cosmetics for Mother's Day weekend, where she has snatched the brand's social media accounts in a hostile takeover. The name has been changed to Kris Cosmetics now, with her fur-swathed, sunglasses-wearing face replacing every avatar. Followers were first clued into the hack when a video of a staticy black and white screen showed up on the brand's Instagram account, with the word "hacking" flickering on the page. Right after that was another video of Kris rolling up to a corporate building in a black SUV, where she walked up to a door and crossed out Kylie's name, and then sat down on a gold throne as if she was about to make a ransom video. And with that we learned that the matriarch of the Kardashian/Jenner clan was releasing her first makeup collab. And the whole collection is as sassy and stylish as Kris herself.
She released a swatch video on Instagram Stories last night while wearing tiny sunglasses, where we got to not only see a sneak peek of the items that will drop on Mother's Day, but also see how they were branded. And while the packaging is cute, the product names are on a whole other level of savage. They're amazing.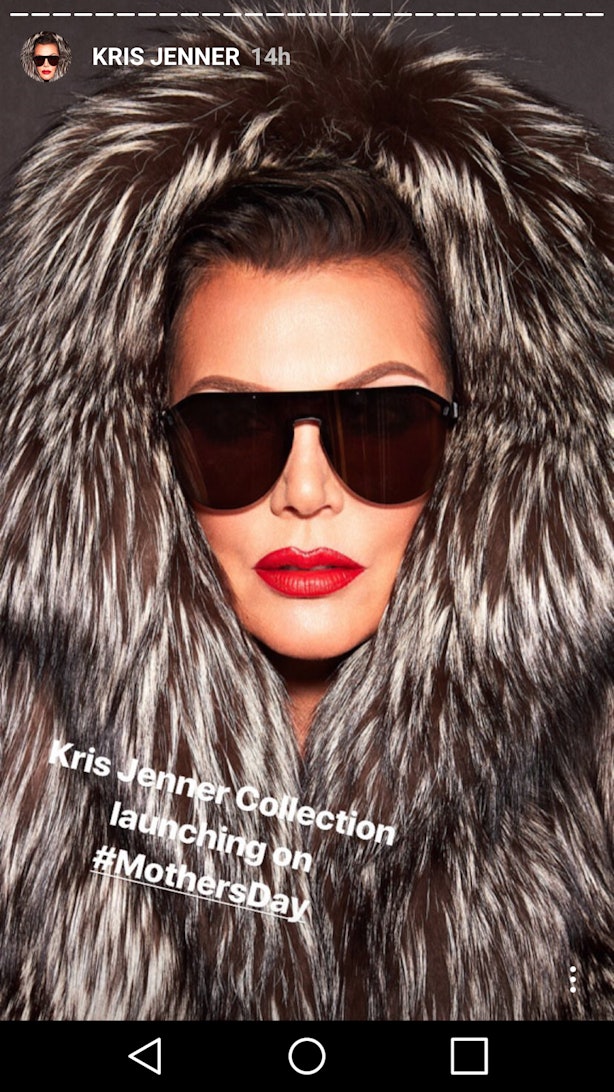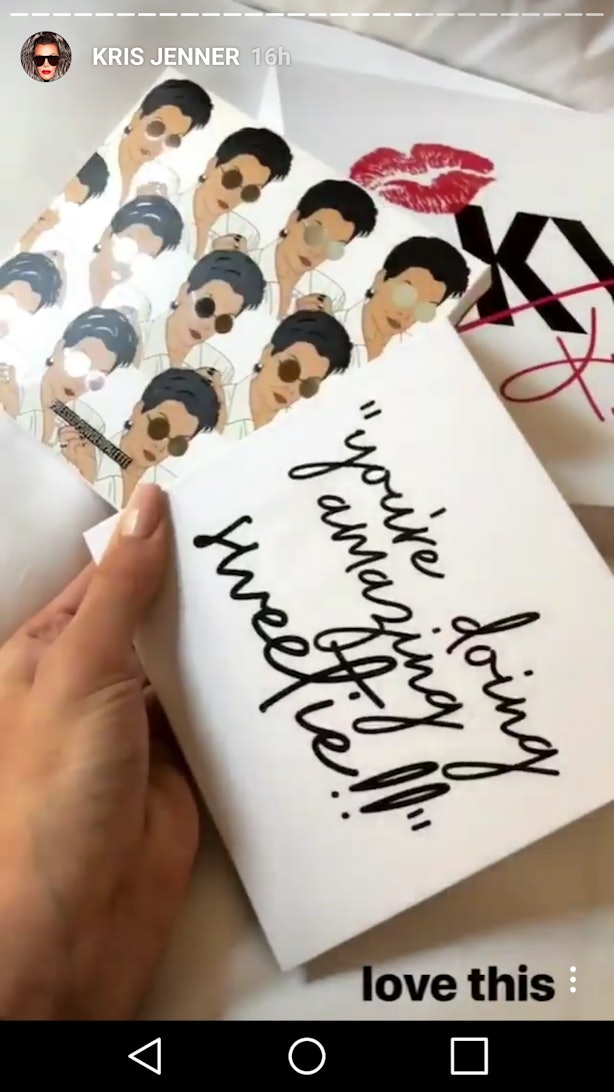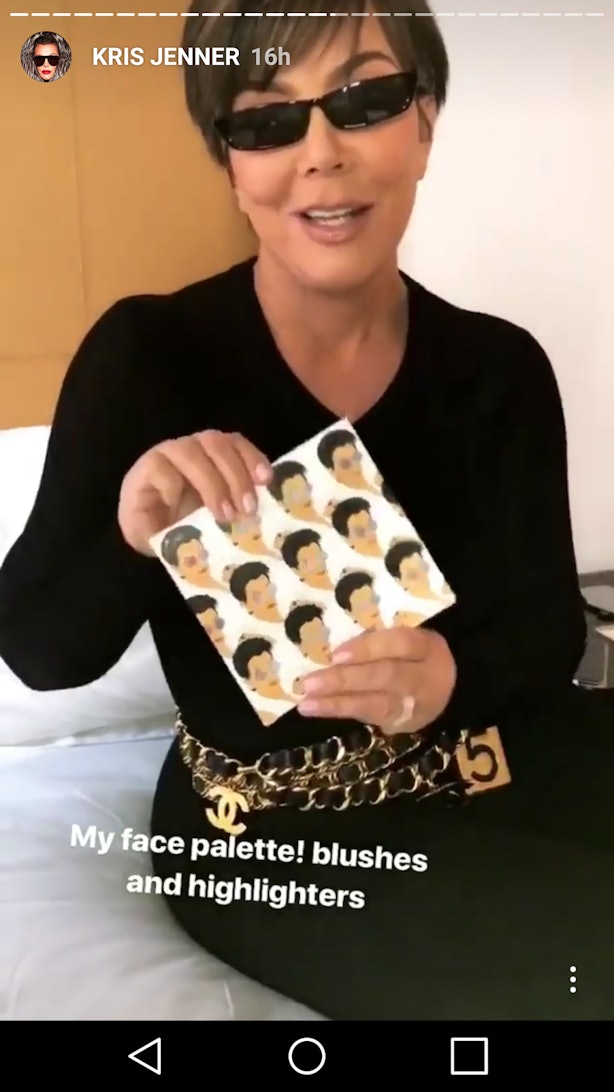 10. "I Have One Word For Tonight: Vodka"
The name of Kris' eyeshadow palette, the phrase perfectly encapsulates the posh, busy working mom who likes to unwind with some hard alcohol.
11. "Haters"
One of the eyeshadows in the palette, this silver metallic color captures how Kris knows she has haters and doesn't care.
12. 10%
Right underneath "Haters" is a sparkly purple called "10%," in reference to the "10% cut" she gets of her daughters' money.
13. "Vodka Tonic"
A metallic peach shadow, this color highlights how Kris is a party mom.
14. "I'm Watching You"
A gunmetal grey, this shade reminds her kids she's always watching them — even if some of them are well into their thirties.
15. "Payback's A Bitch"
A light peach transition shade with a haughty name, it makes you think of all the drama the family gets into.
16. "Does It Come In Black"
Jenner's all-black outfits are iconic, and wanting to drape herself in all-black all the time is so relatable.
While the products themselves look beautiful, one of the best parts about this collaboration is the branding of it, and the hilarious names of all of the products. Keep your calendars marked because this looks like a drop that will sell out quick. And you don't want to miss out on something that is Kris-approved.
Source: Read Full Article