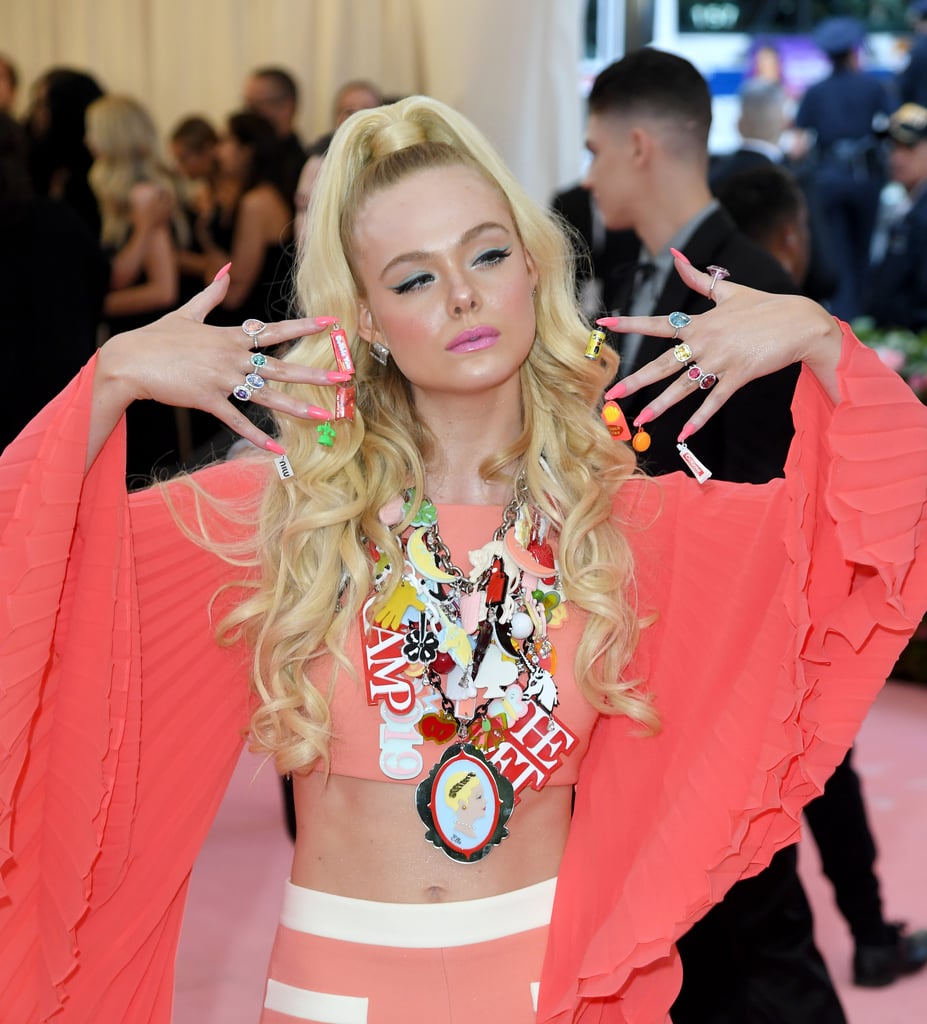 3D Nails Take Your Manicures to New Heights

3D nails are a popular beauty trend for 2022.
Megan Thee Stallion, Cardi B, and Kylie Jenner are among the celebrity fans of 3D nail art.
Get inspiration for your own 3D nails here.
Fans of nail art can usually be divided into two camps: minimalists and maximalists. People like Kendall Jenner and Hailey Bieber are perfect examples of nail-art minimalists, while Megan Thee Stallion, Kylie Jenner, and Cardi B are all nail-art maximalists, often donning one of the year's biggest beauty trends: 3D nails.
Even if you didn't realize it at the time, you've probably admired a 3D manicure on a red carpet or a celebrity's Instagram page. Take Machine Gun Kelly's $30,000 diamond nails for the 2022 Billboard Music Awards, for example. The trend is bold, attention-grabbing, and often incredibly unique with no two 3D nail-art designs alike.
The rise of 3D nails really started to gain momentum in 2019 (though arguably it's been around for decades). Celebrity manicurist Gina Edwards predicted it would be one of the biggest trends that year, and it's only gotten more popular as time has gone on. "The 3D nail art trend will continue trending based on this Cardi B phenomenon, where people want to experiment with more textures on their nails," Edwards tells POPSUGAR. "[This look] can range from the simplest application of a stone to something more elaborate."
Celebrity manicurist Leanne Woodley agrees that 3D embellishments like crystals and charms are a mainstay. "3D nail art is here to stay for a while, but with a multicolored aesthetic," Woodley says. The sky is the limit here, but if you need some examples, Megan Fox and Machine Gun Kelly's manicurist Brittney Boyce lists decals, gold cuffs, chains, spikes, pearls, and crystals as common options. "For these, it's harder to DIY at home, but press-ons and nail wraps are a great option for these," Boyce says.
We've seen 3D nails done in a variety of ways, but the ultimate example is the ever-popular "kawaii" nail-art trend, which translates to "cute" in Japanese and refers to an aesthetic in its culture. 3D embellishments that are frequently seen in "Kawaii" nails include hearts, rainbows, bows, smiley faces, and even gummy bears. Alternatively, for a more understated approach to 3D nails, pearl nails are a great options, as are water-droplet nails.
Keep reading to see just how many different ways you can wear 3D nails.
Source: Read Full Article