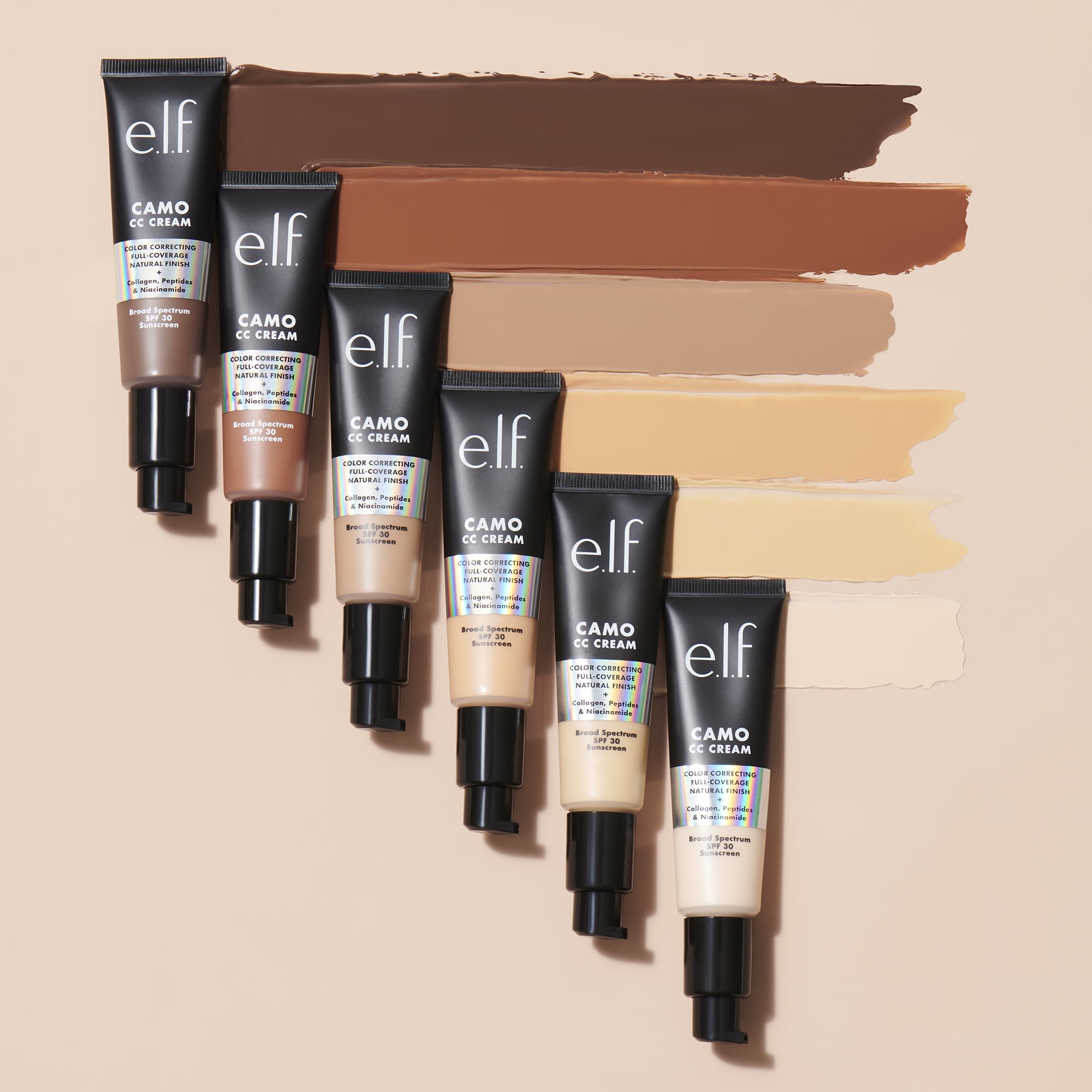 A good CC cream can be hard to come by — and honestly, we can't say we're surprised. Not quite a foundation but more robust than a skin tint, the product lives in its own, somewhat gray area, making it tough to distinguish the most important qualities, benefits, and desired results. Luckily, we recently found a standout formula in e.l.f. Cosmetics' Camo CC Cream ($14), and it's given us a lot of perspective. Ahead, inspired by the formula, we've broken down all the signs you've found the perfect CC cream to help you set and manage your expectations. Consider this your go-to checklist for evaluating all of your prospective CC cream purchases from here on out.
1. You Can Customize It to Your Mood or Look
Foundation can tend to feel like a major commitment — a weightier, full-coverage formula you call upon for workdays or nights out. But throwing it on for a casual Saturday morning of running errands? Not as much. The best CC cream will adapt to your plans, mood, or desired look with its buildable, lightweight qualities. Like the Camo CC Cream formula, one layer will instantly color correct any unwanted redness, but with an added second application, it's perfectly game for all the Saturday night plans you're dreaming of postpandemic.
2. Your Skin Looks and Feels Better While You're Wearing It — and After
We're all for going totally makeup-free, but if you do opt for face products, you're likely looking for something that improves the look and feel of your skin. For example, if your complexion looks dehydrated and flaky, intensely oily, or overly cakey after applying the product, it's probably not the best pick. Good CC creams will accomplish your goals with ease, producing the desired type and amount of coverage while maintaining a natural skin look. That said, great ones will also continue working their magic long after your makeup has been washed away. Enter bullet number three.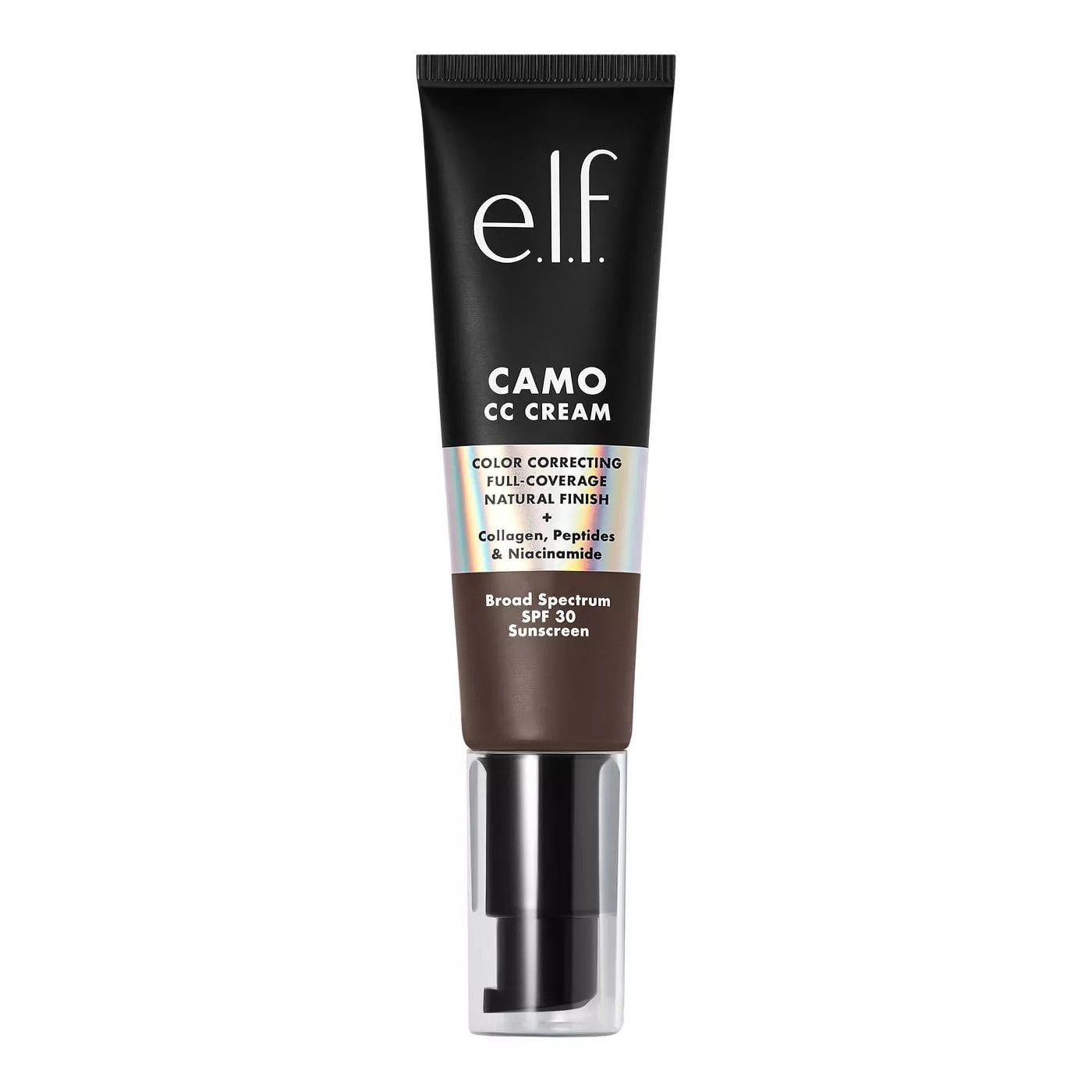 3. The Ingredient List Resembles Your Favorite Skin-Care Products
These days, most of us are at least somewhat familiar with buzzy skin-care ingredients like vitamin C and collagen. But are you approaching your face products the same way? We encourage you to match that energy when it comes to picking makeup formulas, prioritizing those infused with ingredients that benefit your skin all day long. In the case of Camo CC Cream, you'll find four incredible key ingredients: hyaluronic acid, niacinamide, peptides, and collagen.
4. It Has Your Back, Even If You Forget Other Products
Forgot to apply SPF? Just ran out of concealer? The best CC cream will have your back, no matter what goes awry. Camo CC cream, for example, is formulated with SPF 30, which takes the stress out of skipping your daily SPF. While we highly recommend using a separate SPF and layering up, this ensures you'll still be protected from the harmful effects of UV rays. And if you forget another face product, like concealer or powder, no sweat. The formula works hard to even your tone and can be layered when needed — plus the natural finish and ability to work on all skin types mean it won't leave you looking dry or shiny. Just like regular skin!

Source: Read Full Article