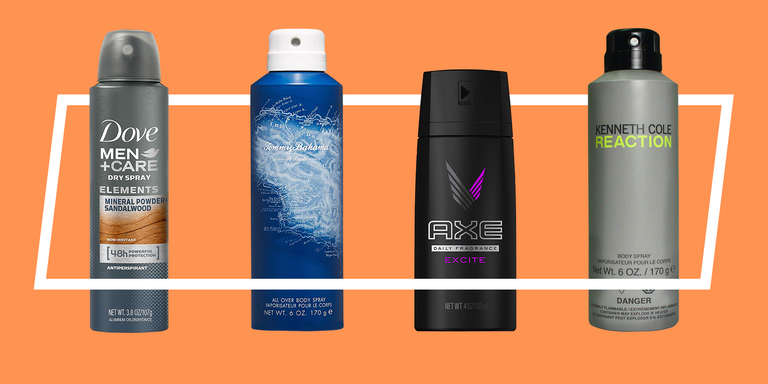 We all know that guy. The one who's so heavily drenched in cologne that you practically choke when he walks in the room. At the gym it gets even worse as he attempts to overcompensate for the usual post or pre-workout stench with an extra bath of musky fragrance.
Please, please don't be that guy. To ensure that you're not, try using these six lightweight body sprays. They'll do the trick of covering up any unwanted smell or stench, before, during, or after your workout – without being too overpowering.
Amazon
BUY IT HERE
You might think that AXE has the potential to go a little too strong on the smell, but in reality, it's what you make of it. A little goes a long way, so only a couple of spritzes of their Daily Fragrance Spray will do the job perfectly.
Amazon
BUY IT HERE
Nautica's body spray helps you say bon voyage to body odor. It's closely aligned to their cologne in its scent, so you'll still feel like you're wearing a fragrance, but with a stronger layer of protection.
Walmart
BUY IT HERE
You just might end up obsessed. Calvin Klein's OBSESSION has been around forever, and for good reason. It masks stench or stank in favor of keeping you smelling fresh and clean.
Amazon
BUY IT HERE
Need a beach day instead of a gym day? Tommy Bahama's body spray is as close to a whiff of the beach as you can get without being there. It'll take you seamlessly from the gym to the bar (though we hope's there's a shower involved along the line).
Walmart
BUY IT HERE
Dove's Men+Care line once again nails how to match accessible simplicity and reliable necessity. Their antiperspirant spray works like a charm, which is especially impressive considering the price.
Amazon
BUY IT HERE
Kenneth Cole is a big name and the brand's products make a big impact. The Reaction body spray is similar to the cologne in its fresh, citrus-based scent, but it can go the distance and make it through your workouts.
Source: Read Full Article