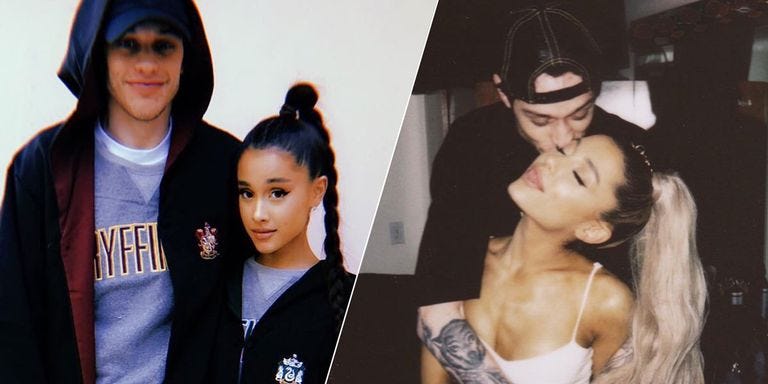 Last week, Ariana Grande teased a new cloud-shaped perfume on her Twitter, captioning it, very appropriately, with a cloud emoji.
☁️ pic.twitter.com/pGAagpzexA
But now, with all the cloud symbolism that's been happening during the couple's whirlwind romance pre engagement, fans are speculating that Ari's perfume was inspired by her fiancé.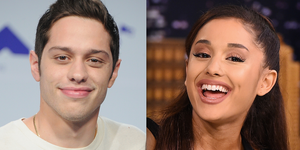 The first clue is their cloud tattoos. Pete had a cloud tat on his finger and it seems that Ariana *might* have gotten a matching one too, speculating from these blurry, albeit still informative, photos.
So Ariana Grande is rumored to be dating Pete Davidson and it seems they have matching tattoos now. pic.twitter.com/H59E0HTUeQ
Then, there was this Instagram post captioned, "☁️", from a month ago.
And there's even MORE cloud tweets/Instas:
? ♡ ☁️
Referencing her new song 'Bed' with Nicki Minaj, which fans think is about Pete – especially with the lyrics "Got a bed with your name on it."
your magnetic demeanor ☁️
So, is her new fragrance inspired by her man? The jury is still out on what all of these emojis mean; however, maybe it's her way of saying she's on cloud nine? Who knows. Or perhaps she's just a really big fan of clouds? You be the judge. The launch date of Ari's cloud perfume has yet to be confirmed, but consider me very intrigued.
Follow Lauren on Instagram.
Source: Read Full Article