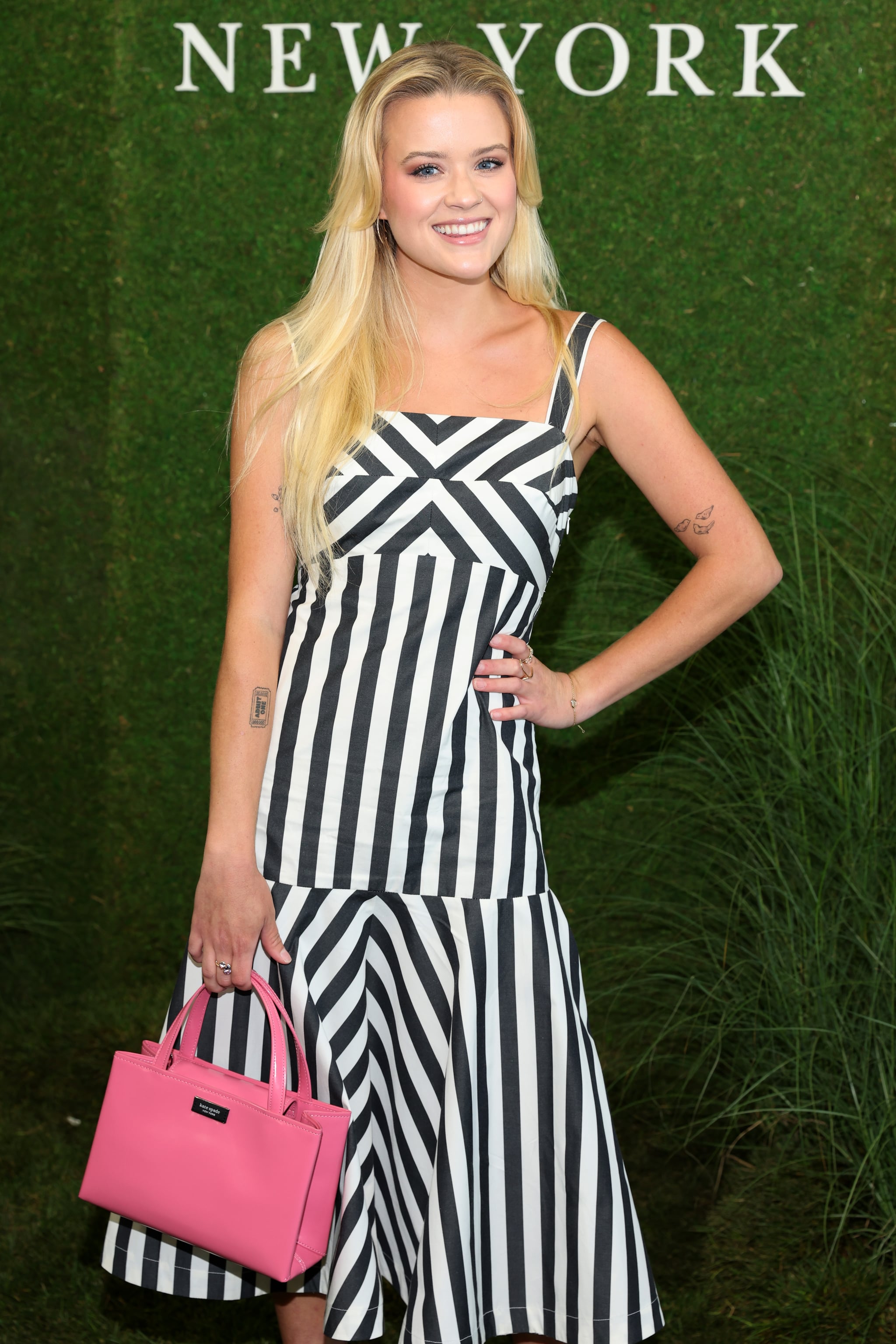 Image Source: Getty/Cindy Ord
Ava Phillippe is welcoming spring with a brand-new hairstyle, and the look is straight out of "Daisy Jones and the Six." The daughter (and occasional doppelgänger) of actor Reese Witherspoon just debuted "bottleneck" bangs — a fun switch-up that has us ready to book our next salon appointment.
"It isn't all daisy chains and pretty words…but some of it is," the star captioned an April 4 Instagram post showing off her fresh cut. While her new bangs were certainly the focus of the photo, her hair was decorated with a flower crown made from daisies and she sported black sunglasses. Phillippe is no stranger to changing up her look through her hair. We've previously seen her with fiery-red, pink, and purple shades, but this is the first time she's added bangs of this variety of her look.
"Bottleneck" bangs, which first gained mass appeal last year, typically curved across the forehead with longer ends on either side that hit the cheekbones. "This hairstyle takes inspiration from the neck of a bottle," Tom Smith, celebrity hairstylist and European creative director for Eco Hair Tom Smith, previously told POPSUGAR. "Starting slim and short in the middle, curving longer around the eyes, and then longest following the line of the cheekbone."
We've seen quite a few celebrities recently change up their looks with bangs this year, including Julia Roberts, who stepped away from her signature middle-part hairstyle in favor of eyelash-grazing fringe, Olivia Wilde, who debuted "French girl bangs" on Instagram last month, and Leighton Meester who was spotted in micro bangs just a few weeks ago.
Take a closer look at Phillippe's new look below.
https://www.instagram.com/p/CqmL1RKpRXi/
Source: Read Full Article