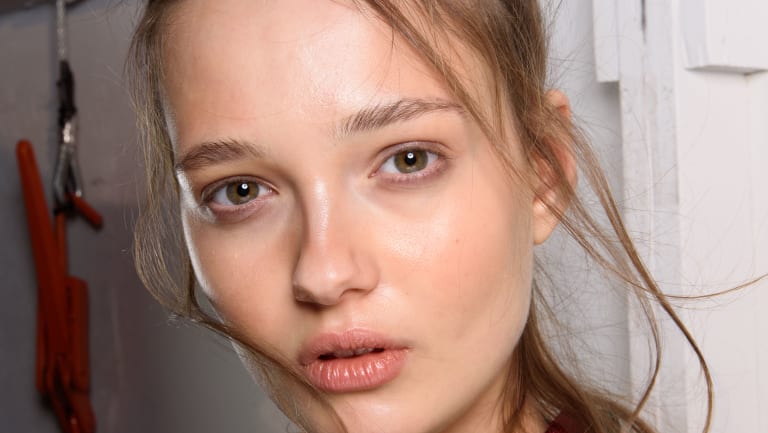 New York Pret a Porter Woman Autumn/Winter 2018 Adam Selman show.
Trend: Clever Foundations
Skincare, coverage and feel-good factor combine to give the latest foundations a cutting edge. La Prairie's coverall compact contains caviar water and a protective SPF; La Mer keeps skin hydrated with long-lasting coverage; Benefit comes in 12 shades and is the perfect lightweight foundation.
Road Test
This week I try … a restorative hair treatment
The lowdown The cumulative damage from colouring my hair for more than 30 years has finally caught up with me. I am at Valonz with my hair therapist, Stuart, on the hunt for treatments that address the damage.
La Mer The Luminous Lifting Cushion Foundation, $170. Benefit Hello Happy Soft Blur Foundation, $49.
The process begins by dampening my hair and applying Wellaplex No. 1 Bond Maker to help create bonds and No. 2 Bond Stabilizer to reinforce this bonding and rebalance my hair's pH levels. They are left on for 10 minutes and then washed out. The beauty of this treatment is that it is not proteinbased but works on the bonds of the hair rather than the cuticle. The third part of the treatment is the take-home No. 3 Hair Stabilizer so I can maintain the results myself.
Pain factor None.
Downtime One hour.
Results The combination of the treatment and Stuart's blow-drying skills gives my curtain fringe flicks and leave my hair feeling healthy.
Where to get it Sydney: Valonz, valonz.com.au. Cost: Wellaplex treatment, $50; blow-dry, from $70. Melbourne: UVA Salon, uvasalon.com. Cost: treatment, $60; blow-dry, from $70.
La Prairie Skin Caviar Essence-in-Foundation, $255.
At home Wellaplex No. 3 Hair Stabilizer, $40, salonstyle.com.au.
Add to Cart
The unisex Le Labo Ambrette 9 was billed as a fragrance reminiscent of the scent of breast milk and baby's head and designed originally for babies and mums. Intriguing, right? It's actually a delicate, soft and dainty floral scent based on the musky note of the ambrette seed; with hints of pear and apple. Le Labo Ambrette 9 EDP (100ml), $396, mecca.com.au.
Ask Stephanie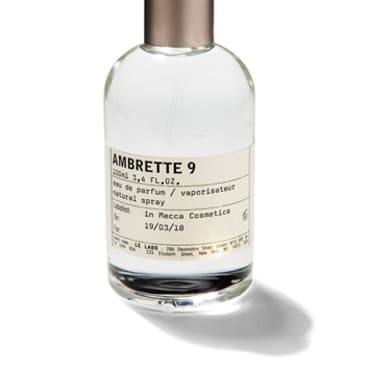 Le Labo Ambrette 9 EDP (100ml), $396.
I have layered hair that I want to grow out. How often should I have my hair cut? The keys to growing out layers, so hair is all one length, are patience and restraint – it might take as long as 18 months. Instead of getting a haircut every six weeks, try pushing it out to 10 and then just have a trim. I am about to embark on this experiment, so I'll keep you posted.
Follow Stephanie Darling on Instagram @mrssdarling. Send questions to [email protected]
Source: Read Full Article