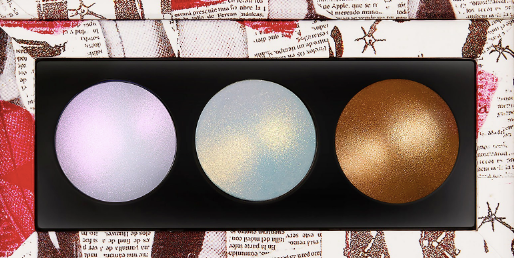 If a summer glow is what you're after—look no further. The 12 products ahead are the staples we're sticking to all season long. From a matte-finish foundation that costs only $12, to the bronzing liquid you can mix in just about anything, shop the best makeup summer has to offer ahead.
All you need to know about this four-shade concealer kit is that Bella Hadid—and her supermodel cheekbones—helped design it.
The first-ever foundation from the internet's favorite makeup brand does not disappoint. The range of shades is impressive, and the finish is matte without being too harsh on dry skin.
This mascara was made for drama queens: we've never had lashes so long and thick in our entire lives (and the formula's vegan!).
Calling this a matte lipstick would almost be a misnomer. Sure, it's matte—but it feels totally weightless yet plush on your lips. It's the kind of non-drying, bold lipstick you'd actually want to wear on a hot summer day (and it doesn't budge.)
Fans of Marc Jacobs Beauty wait all year for the annual coconut-inspired summer collection. This year brought us the Dew Drops highlighter, a golden bronze shade so milky and delicious you'll want to highlight your entire body.
Your eyes do not deceive you: that is in fact three gel-powder Pat McGrath highlighters in one single pan. For true highlighter junkies only, the glow you get from just one swipe of these bad boys truly has to be seen to be believed.
When Rihanna tells you to wear iridescent lip gloss—you listen. We love how these three shades look when layered over our favorite lipstick, but they're even better for summer when swiped on alone.
A quick swipe and dab of this water-light blush leaves a rosy flush so convincing and skin-like we almost forgot it wasn't real.
Bold lip colors will never go out of style, but a classic nude is the perfect chill and easy shade to wear all summer. The new KKW Beauty formulas are crazy-pigmented and creamy.
Best for dry or mature skin, the crease-proof, full-coverage Tarte concealer that was once in a tube now comes in new packaging with a doe-foot applicator.
Spending time on your eyebrows is all fun and games until you look in the mirror at 4 p.m. on a Friday in June and see they are either totally done or halfway down your face. This waterproof formula prevents that from happening. The peel-off tint won't budge for days—no matter how sweaty you get.
Mix a few drops of this oil-based golden bronzer into your favorite skincare, or simply dab or across your cheekbones for the prettiest shimmery tan that's actually good for your skin.
Source: Read Full Article