The 2018 Met Gala theme was "Heavenly Bodies: Fashion and the Catholic Imagination" and actor and sometime model Cara Delevingne decided to incorporate the concept into her entire look, including her infamous hair. Delevingne rocked purple hair at the 2018 Met Ball, which she paired with a cage-like, see-through black dress.
With her exquisite features, those signature brows, and her feline eyes, Delevingne is always an absolute stunner. But her face and aforementioned features were obscured by a black, lacy veil. Her violet locks were visible and were an important part of her overall presentation.
Factoring hair prominently into the mix is not a new style move for Delevingne, though! But more on that in second.
Delevingne, who has been rocking a supremely sexy pixie as of late, worked with stylist Mara Roszak to create her dramatic locks look. Since this is Delevingne's seventh time attending the biggest event of the fashion calendar— a fact she noted on her Instagram — it's as though she had to go bolder than ever.
But it wasn't simply about making a purple splash or doing something outrageous for the sake of.
Debuting the look on this particular red carpet went beyond the Met Gala. It was a nod to something that the star is filming, according to an advance tip that Bustle received from Roszak's PR team.
While her cool hair hue represents a project on Delevingne's docket, violet holds serious symbolic significance in relation to this year's religious theme.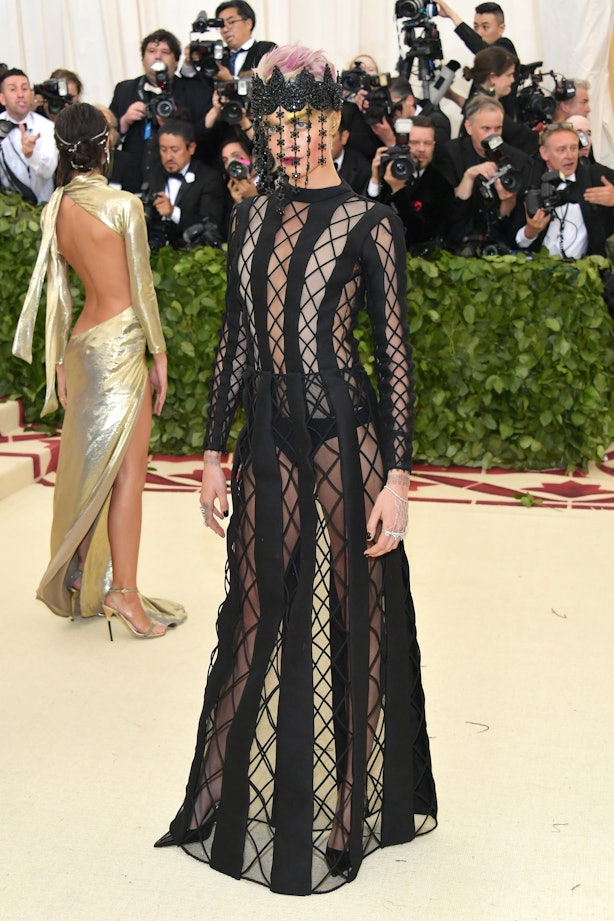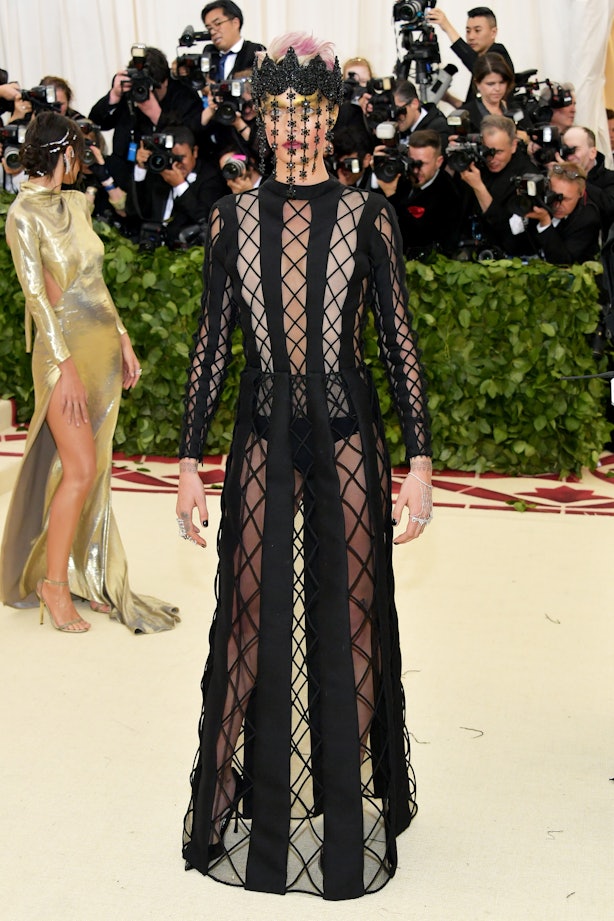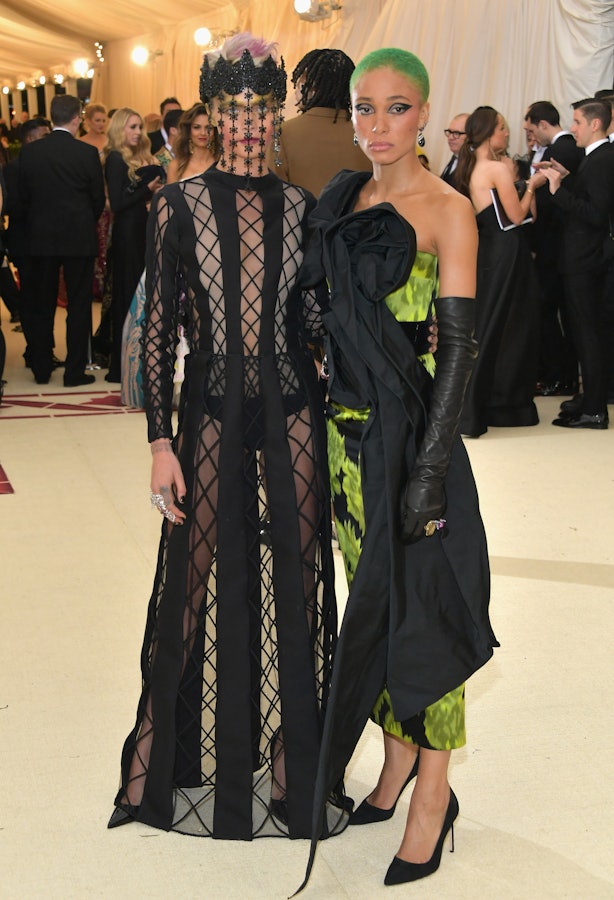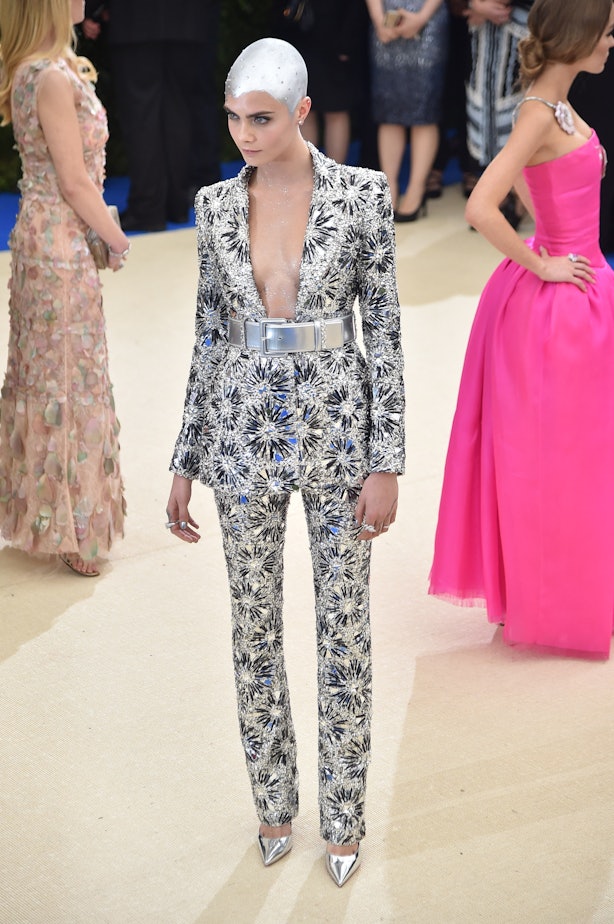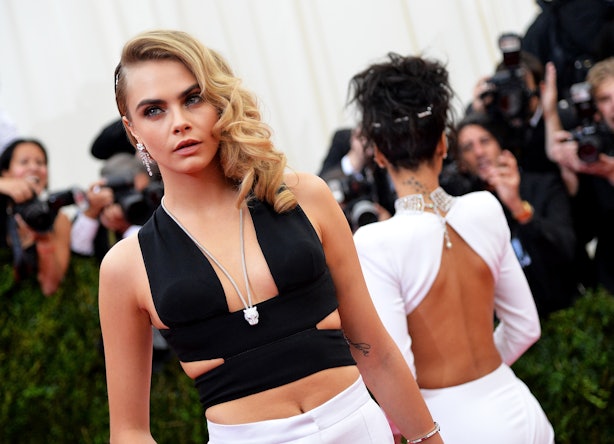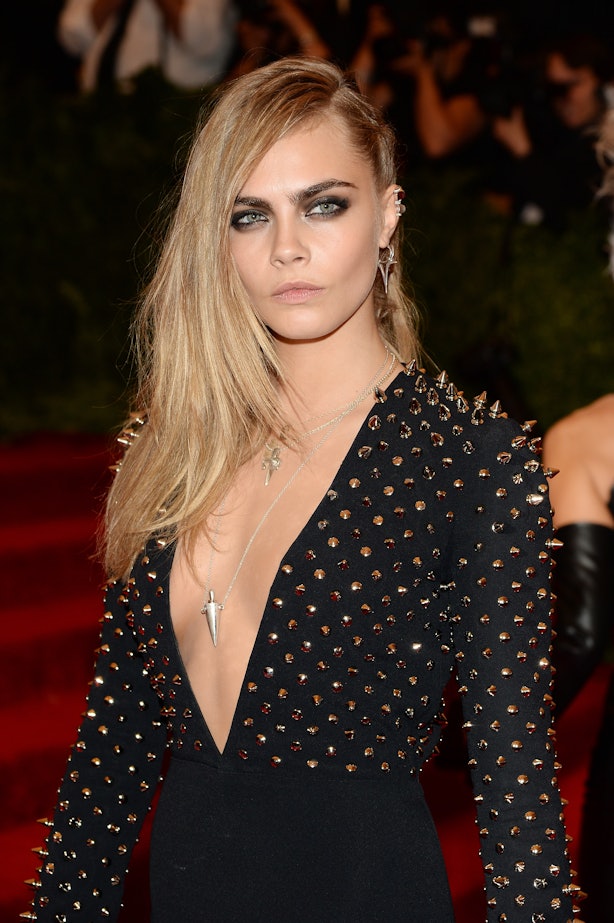 A deep side part, shirt spikes, and smoky eye makeup defined her 2013 look. But her violet hair and Dior dress in 2018 were Delevingne at her most punk rock.
Source: Read Full Article