Like they say, a girl never forgets her first lip/cheek tint. (Or is that just me?) I've never gotten married or had a baby, but I can't imagine that even a huge event like that could make me feel as great as the first time I swept the Burberry Lip & Cheek Bloom along my cheeks. Such duos are like the makeup version of a combination Dunkin' Donuts/Baskin-Robbins — everything you could ever ask for in one place. In a few easy motions, I can add color to my overtired, zombie-looking complexion. Everything in life should be so simple.
I consider the Burberry option, with its prim-and-proper plaid tin packaging, a ride-or-die product. Unfortunately for me, it's also $30. Innisfree, the K-beauty brand behind one of my favorite mousse masks ever, just launched a $9 iteration called My Lip Balm. Since I've been feeling particularly thrifty ever since I signed the lease for an apartment I can barely afford, I decided to test this option — and see how it stands up to 90-degree weather.
On a scorching day when I wanted nothing on my face but SPF and huge-ass sunglasses, I built up the courage to swipe the Dried Rose Tea balm on my lips. Though the formula is heavy, it glides right on. If I do say so myself, my lips look juicy — even I'd make out with me. As a blush, the color gives off a natural but still visible flush — think Glossier's Cloud Paint. You can apply it with your bare hands, which eliminates the need of a purse full of makeup brushes that are overdue for a wash, and it sticks to your face longer than the average powder does.
Best of all, the rosy tint — dare I say glow — you get from this tiny tube looks like Summer in a bottle. Since it's so inexpensive, you can even get two . . . which will last you long into Fall.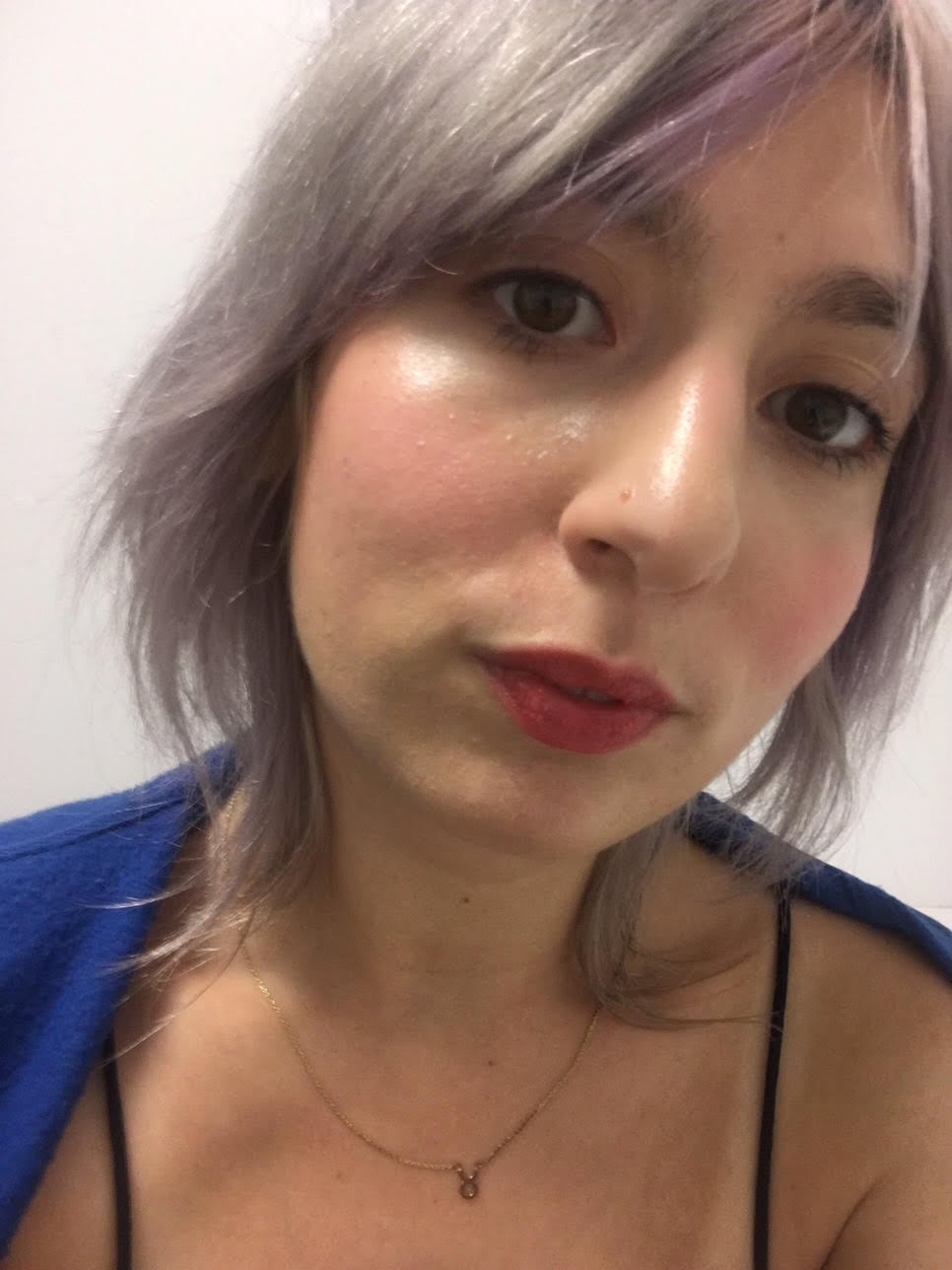 Source: Read Full Article