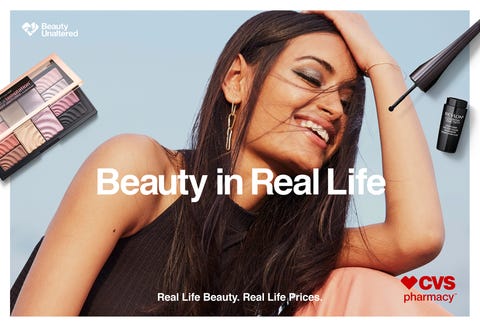 On Thursday, CVS announced the launch of its "Beauty in Real Life" campaign, whose goal is to "highlight an authentic and more realistic image of beauty for its customers," according to a press release. The photos feature a "CVS Beauty Mark," which indicates that they that have not been materially altered.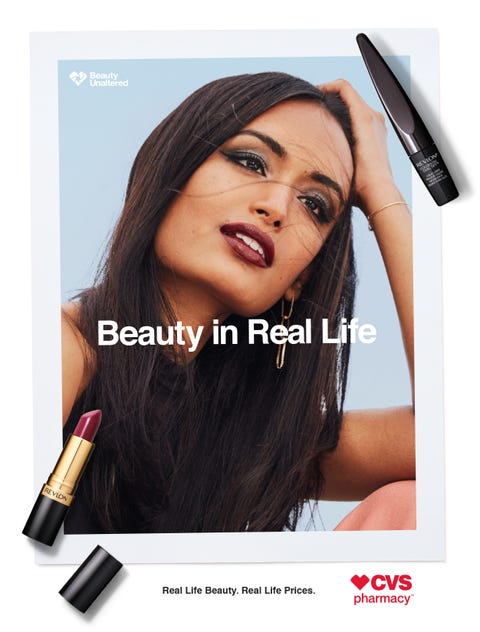 The pharmacy worked with creative agency Standard Black to launch a nationwide search for real women who represent diverse beauty, and the photos feature five different women – each with her own gorgeous, unique makeup look. "There's been a shift in what consumers want to see when it comes to beauty. They are asking for more transparency and authenticity, and that's what Beauty in Real Life is all about," said Norman de Greve, Senior Vice President and Chief Marketing Officer of CVS Health. "We wanted to introduce a campaign that uses beauty to make women feel good about themselves by empowering them to feel comfortable and confident in their own skin."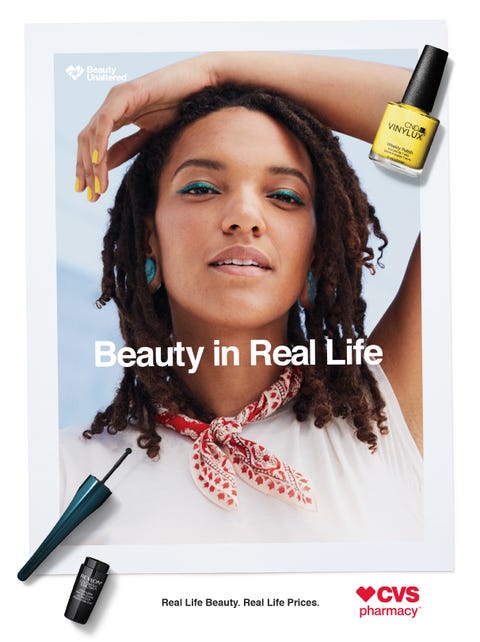 CVS announced it would stop altering its own images of beauty models in January, so this marks the first campaign to follow this initiative as well as the first to feature the "CVS Beauty Mark." It was also created entirely by women, featuring the work of photographer Mei Tao and director Kat Keene.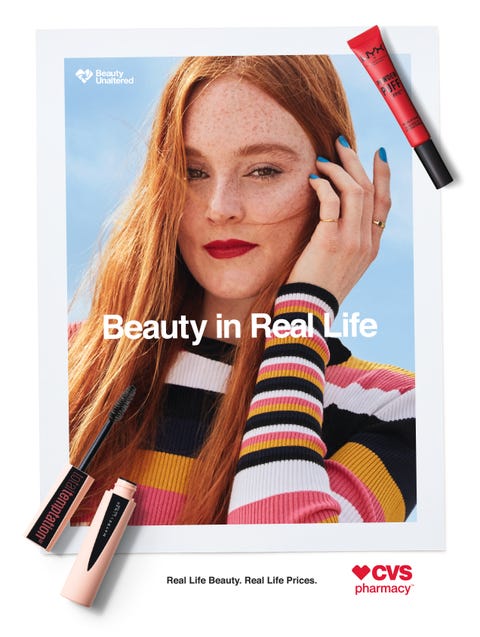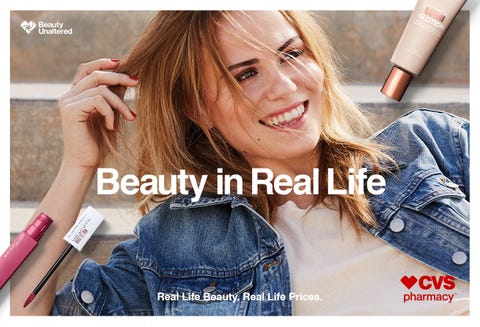 The company joins others, such as Dove, Asos, Missguided, and Aerie, in their efforts to use un-retouched, diverse women to promote realistic and positive beauty standards, and I can't wait to see what they do next.
Follow Lauren on Instagram.
Source: Read Full Article