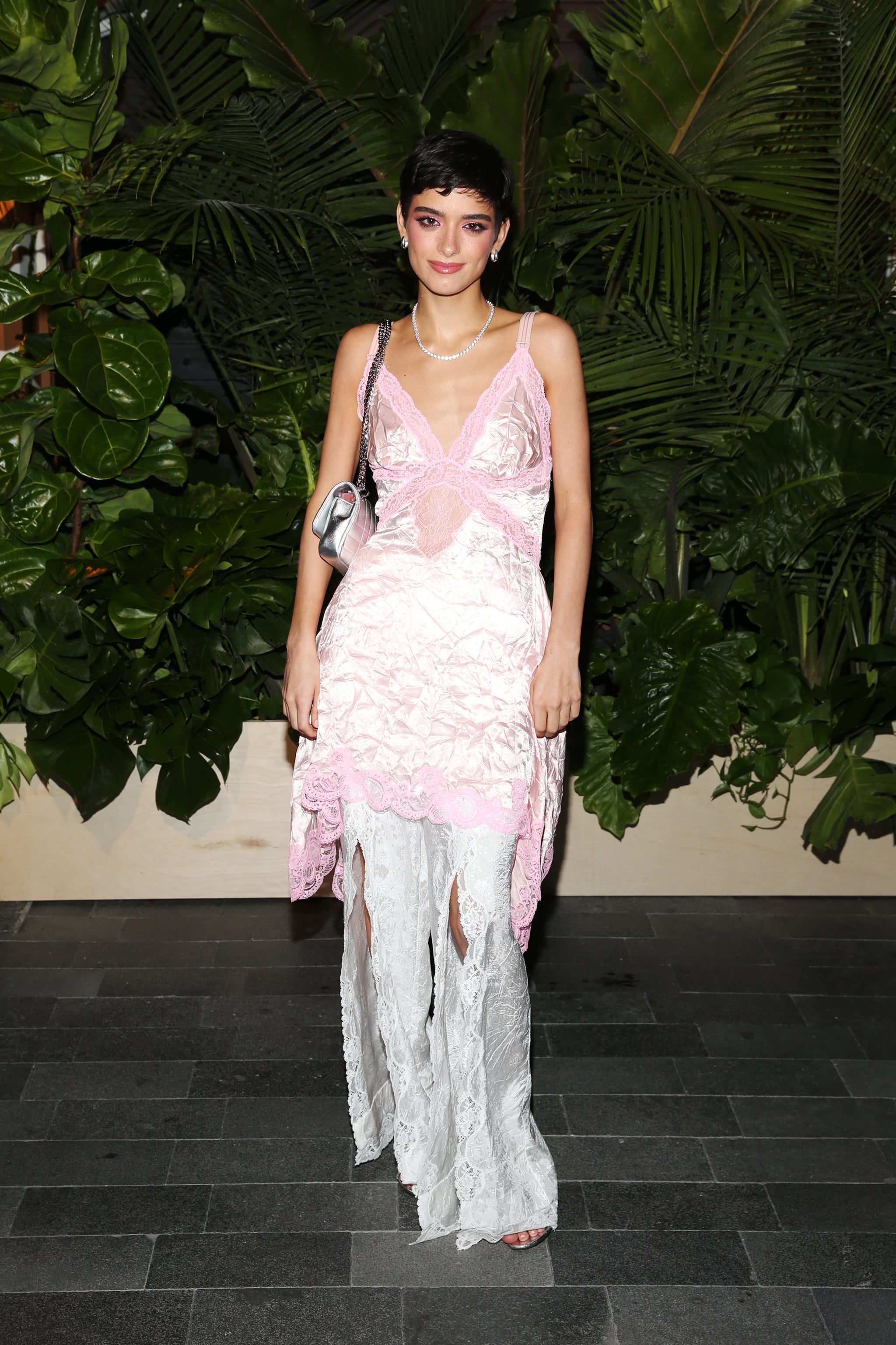 Image Source: Getty/Rob Kim / Stringer
Dixie D'Amelio is about to take home the prize for the coziest manicure of 2023. On Feb. 21, the TikTok star posted a picture of her hanging out with a friend on her Instagram Stories wearing a french manicure with an artsy upgrade. Instead of a traditional white french tip at the end of the nail, D'Amelio opted to fill the space with delicate cloud and star nail art, giving the manicure a whimsical and ethereal feel.
D'Amelio's nails were filed into an oval shape with a translucent "supermodel" beige base. D'Amelio captioned the photo: "we really love clocks!" as she and a friend showed off their Fossil Ring Watches ($100).
French manicures have been around for quite some time but particularly over the last few years, they've made a fierce return thanks to the Y2K fashion and beauty resurgence. From invisible to chrome and even "designer-french" manicures, you can't go wrong. Celebrities like Kate Hudson, Nicola Peltz Beckham, and Priyanka Chopra Jonas have worn different iterations of the manicure in recent months.
If you're looking for inspiration to save for your next nail salon trip, start by taking a closer peek at D'Amelio's stunning nails below.
Source: Read Full Article