Inclusive brand Flesh Beauty arrived this summer to much fanfare, redefining the notion of "Flesh" colored skin products. Flesh Beauty is launching innovative concealer pens later this month and you're going to love them.
The brand, incubated by Revlon and founded by former Allure editor Linda Wells, reminds us that what is flesh-colored to one person is not flesh-colored to another. It's all based on your skin tone, your undertones, your warmth or coolness, your experience, and what your eyes perceive.
The brand launched with 40 shades of stick foundation — many in deep and dark hues. It also launched matte lippies in liquid and stick form, an eye palette, a luminizing primer, and much more.
Flesh has added a second wave of products to its existing assortment, including dual-ended concealer pens. The Hide the Evidence Double Concealer is a miracle in a click pen and allows you to effectively banish blemishes and those pesky and hard-to-hide under-eye dark circles.
This concealer duo is as innovative as it is inclusive. That's to be expected — due to the variety of color combos it offers. Each end holds a different shade and texture built into each trusty and effective brush tip. Either end can work solo or in concert to suit your coverage and skin needs.
The brush tip is an incredibly useful tool, since it helps the user apply the right amount of product under eyes or around the nose — the latter of which is face real estate that is often difficult to maneuver around.
You can conceal with the creamy, lightweight formula and you can color-correct with the smooth, light-reflecting formula, which adds a little radiance.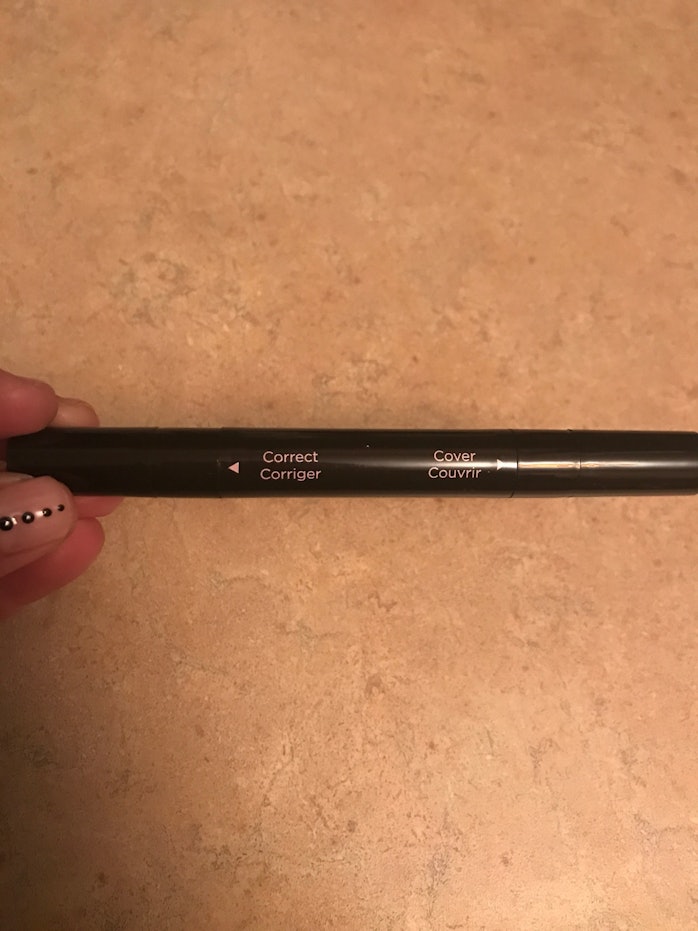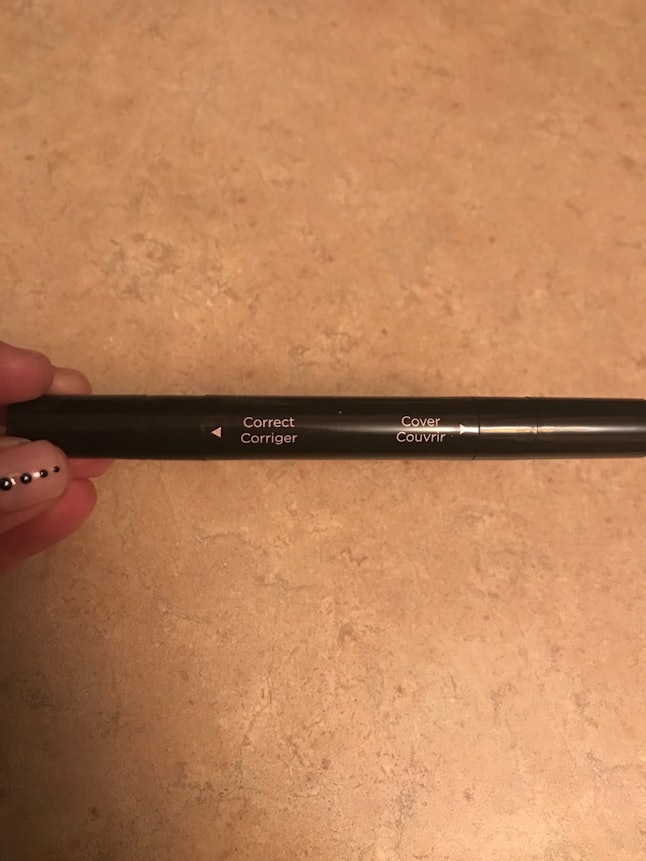 Bonus: The pen indicates which tip is designed to cover and which tip is meant to correct. So it's super user-friendly. However, you can also ignore the recommendation and use as you wish.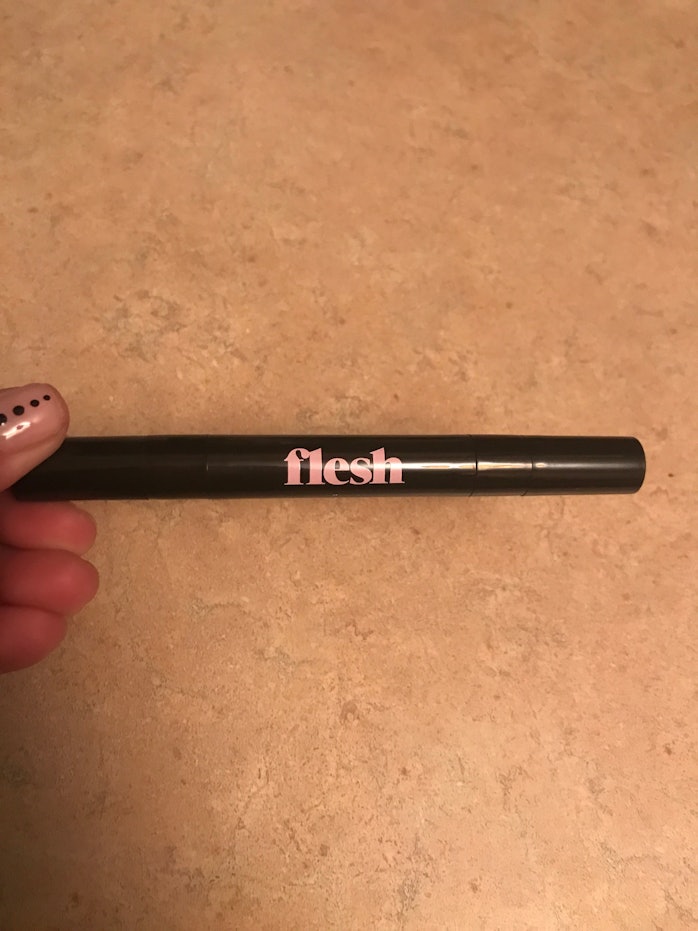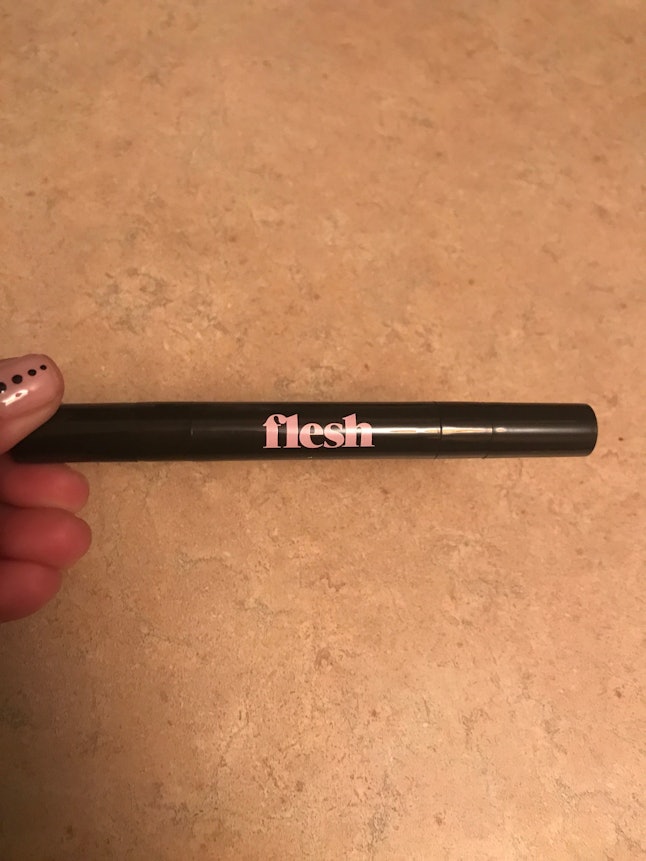 Here's the math, which further demonstrates the brand's inclusivity. There are 11 pens, for a total of 22 shades and 231 possible color combinations. Concealer often requires the user to custom combine or layer products to suit whatever they are pulling in terms of tone. Personally, sometimes I pull pink and sometimes I pull golden, depending on how much sun I may have (unintentionally) gotten.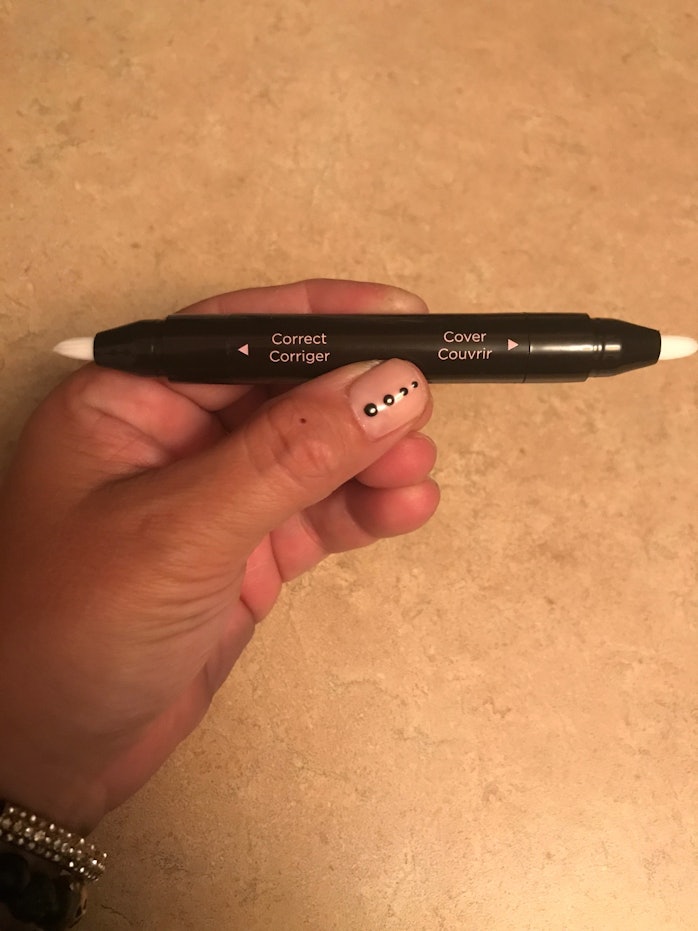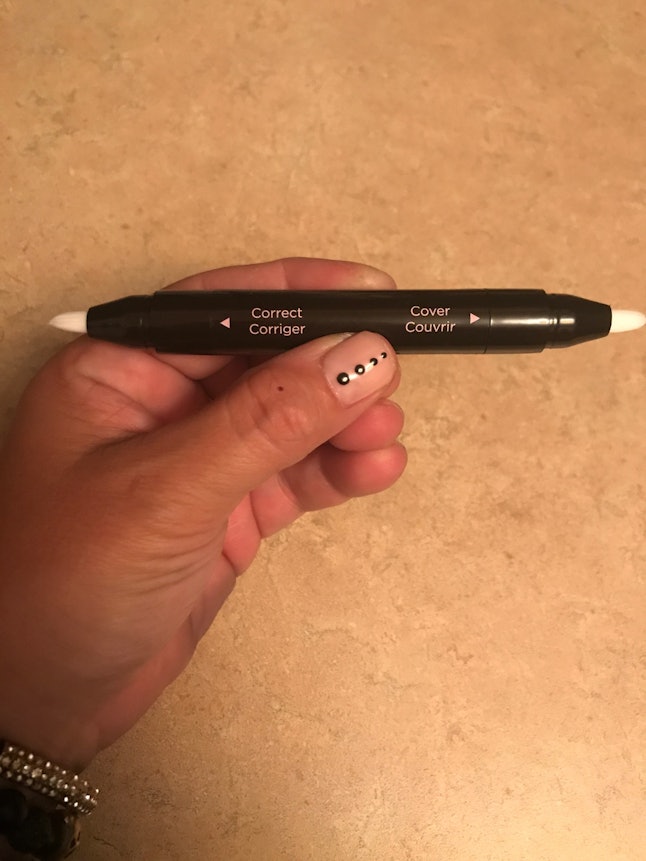 If you are like so many women, myself included, who never find "the one" regarding concealer from any brand, you mix and match or intensify the color based on how much you apply.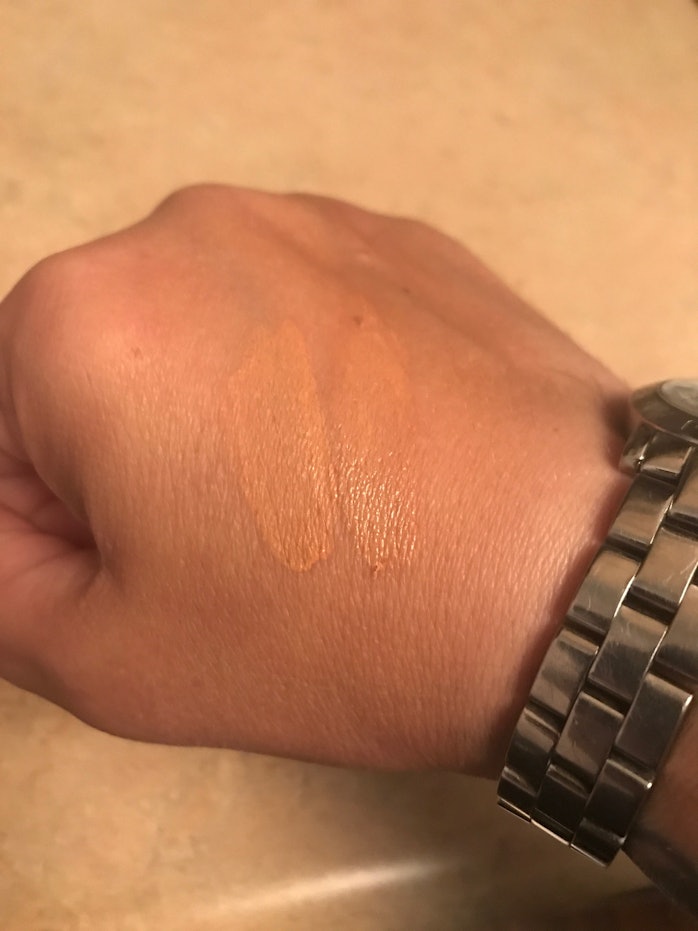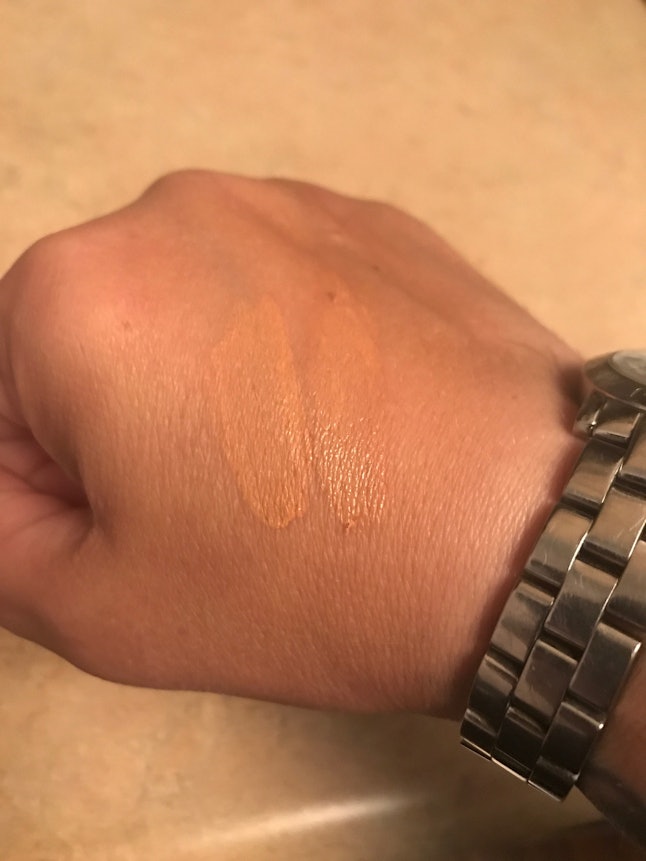 Here's the Medium Honey shade — Cover is on top, Correct is on the bottom. You can see the subtle nuances. When layered in different amounts, it makes all of the difference. The Hide the Evidence formulas blend seamlessly, too.
So you can be your own makeup artist — applying as much or as little as needed or combining wherever and however able.
The Hide the Evidence Double Concealer doesn't only pull double duty. It's also fragrance-free, paraben-free, and isn't tested on animals.
It's also $28 per tube, which makes sense, since you are getting two products in one package. It will arrive at Ulta locations on Aug. 27. So start planning that trip to the makeup mecca.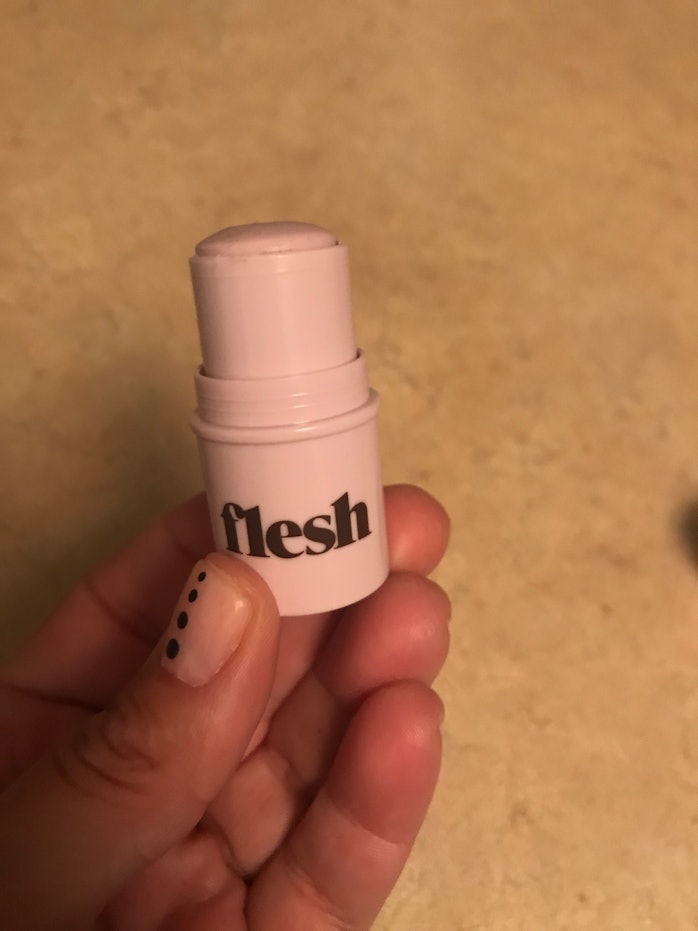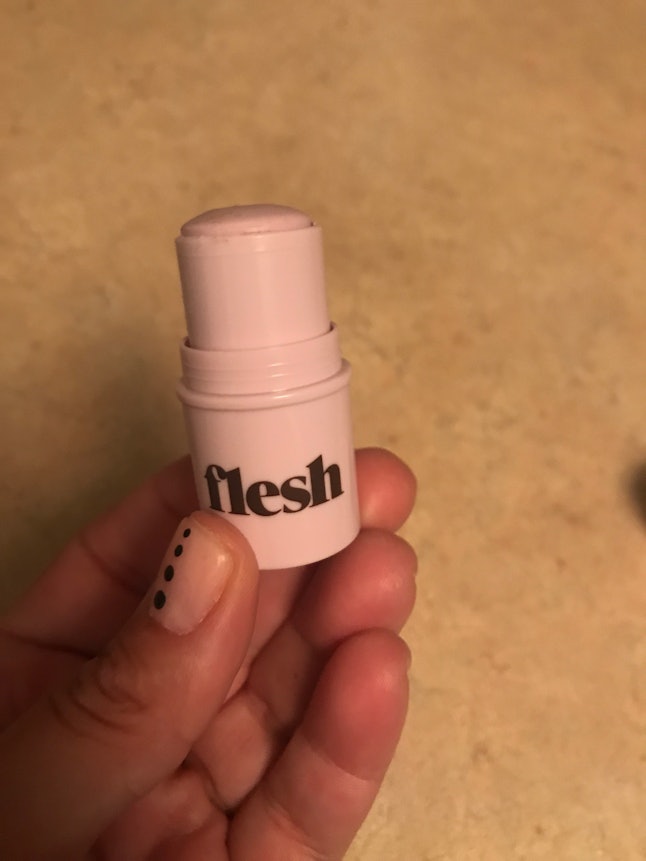 Flesh has also dropped its Shimmer Dimmer mattifying primer stick in in its signature, chubby tube. It reduces all slickness. Even if you love a dewy complexion, there are times when you just prefer a matte, shine-free visage. The Shimmer Dimmer can be used as part of your a.m. routine or for mid-day touchups. It's tiny and totable, too!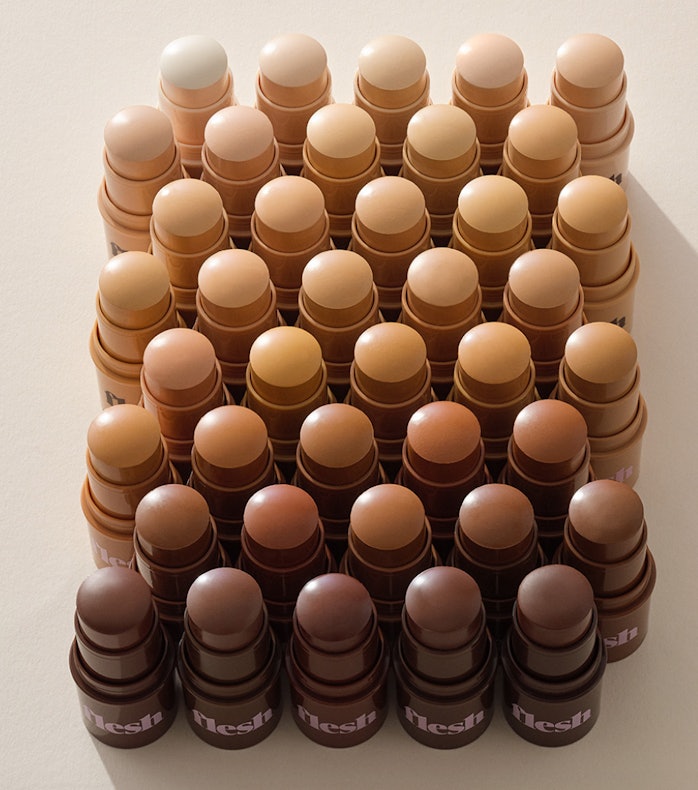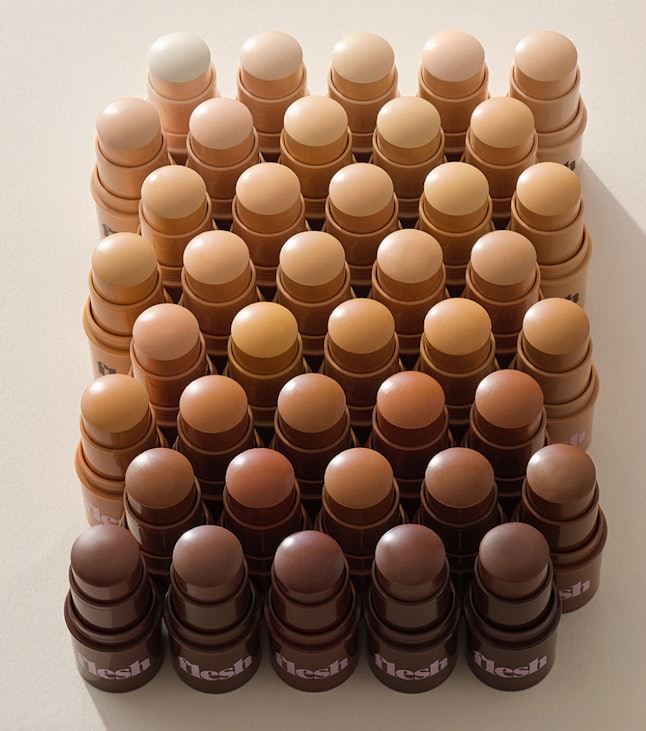 Flesh remains an inclusive beauty brand to watch in 2018!
Source: Read Full Article