Kim Kardashian is a marketing genius. Why? In case you haven't heard, July 17 is World Emoji Day, and for KKW Fragrance fans, it's the new KKW Kimoji Fruit fragrance launch day. That's right, Kardashian is launching emoji themed scents on an emoji celebration day. Those looking to buy these new, and pretty adorable scents, may have some questions before they snag them from the KKW Fragrance website. How big are the new KKW Kimoji Fruit fragrances seems like a simple question, right? As it turns out, there's an interesting answer.
The KKW Fruit Kimoji fragrances are all the same size, at least when it comes to how many mLs are in every bottle. All three of the new launches from the Kardashian helmed fragrance brand have 50 mL per bottle making them larger than her former Kimoji Heart fragrances which only featured 30 mL of perfume. The interesting thing about how big the KKW Kimoji Fruits are is that despite all have the same amount of product, they're very different in physical size.
Until now, all of Kardashian's fragrances had been in the same bottles. Both Crystal Gardenia sizes and all three Kimoji hearts were in the same bottle designs. With KKW Kimoji fruit, that's changed, and honestly, it may just make you wonder where the product actually is.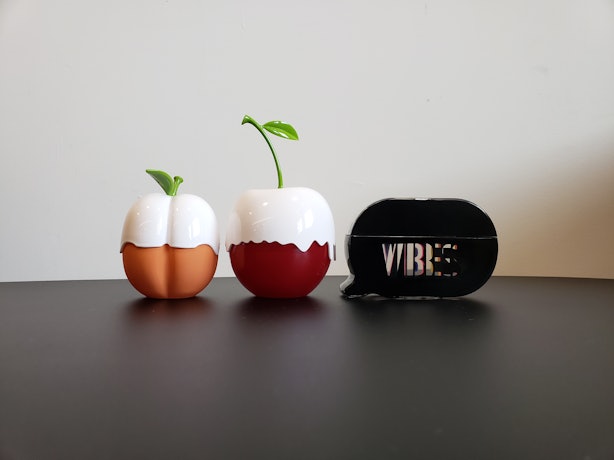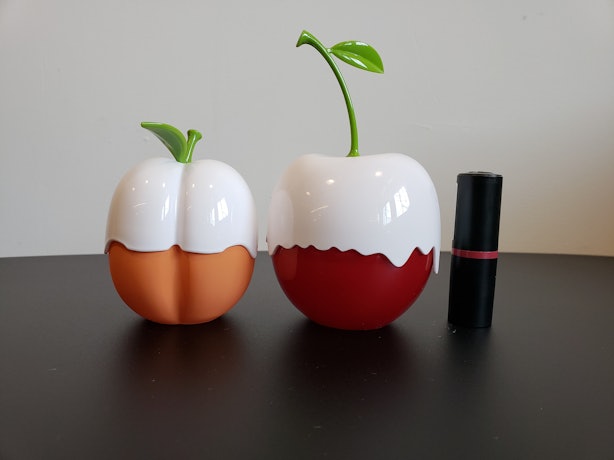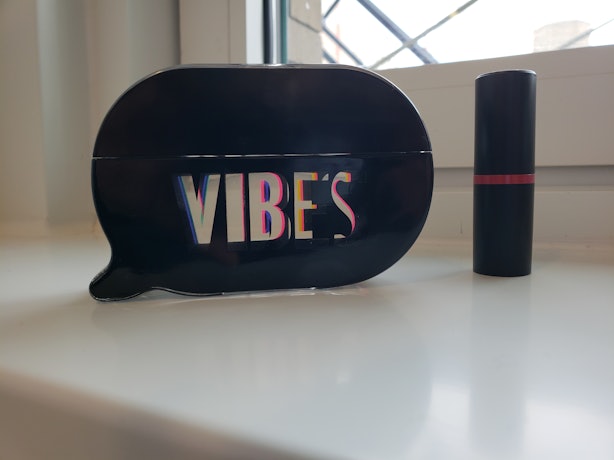 The other surprise? The size of Vibes. The perfume actually appears to be smaller than what you may expect. In the photo above, the bottle is placed next to a lipstick tube for scale, and as you can see, it's roughly the same height. Despite this, however, it also comes out to 50 mL of product.
Ultimately, while the bottles do look different from one another and the sizing may seem odd, all three of the new Kimoji Fruit fragrances have a full 50 mLs of product. As for the price, they retail for $45. While that is more than the original Kimoji Heart scents, these new members of the KKW Fragrance family are bigger. The Kimoji Hearts only had 30 mLs of product and retailed for $38.
As for when you can shop them? They're available now on the KKW Fragrance website. The perfumes launched today, on World Emoji Day, at 12 pm PT, and so far, none of them have sold out yet, so you've still got time to shop the latest launch from Kardashian's fragrance brand.
As for what's coming next for KKW Fragrance there's no way to know. As of press time, there has been no word on whether the new Kimoji fragrances will be permanent additions to the family, but the previous Kimoji Hearts were not. If these are, however, it could mean more Kimoji-themed scents coming fans' way.
Until then, though, fans will just have to settle for Kardashian's new launches. Let's be honest, though, for fans of KKW Fragrance, these new, adorable scents are definitely not something they're settling for. They're something they want to get their hands on now.
Source: Read Full Article