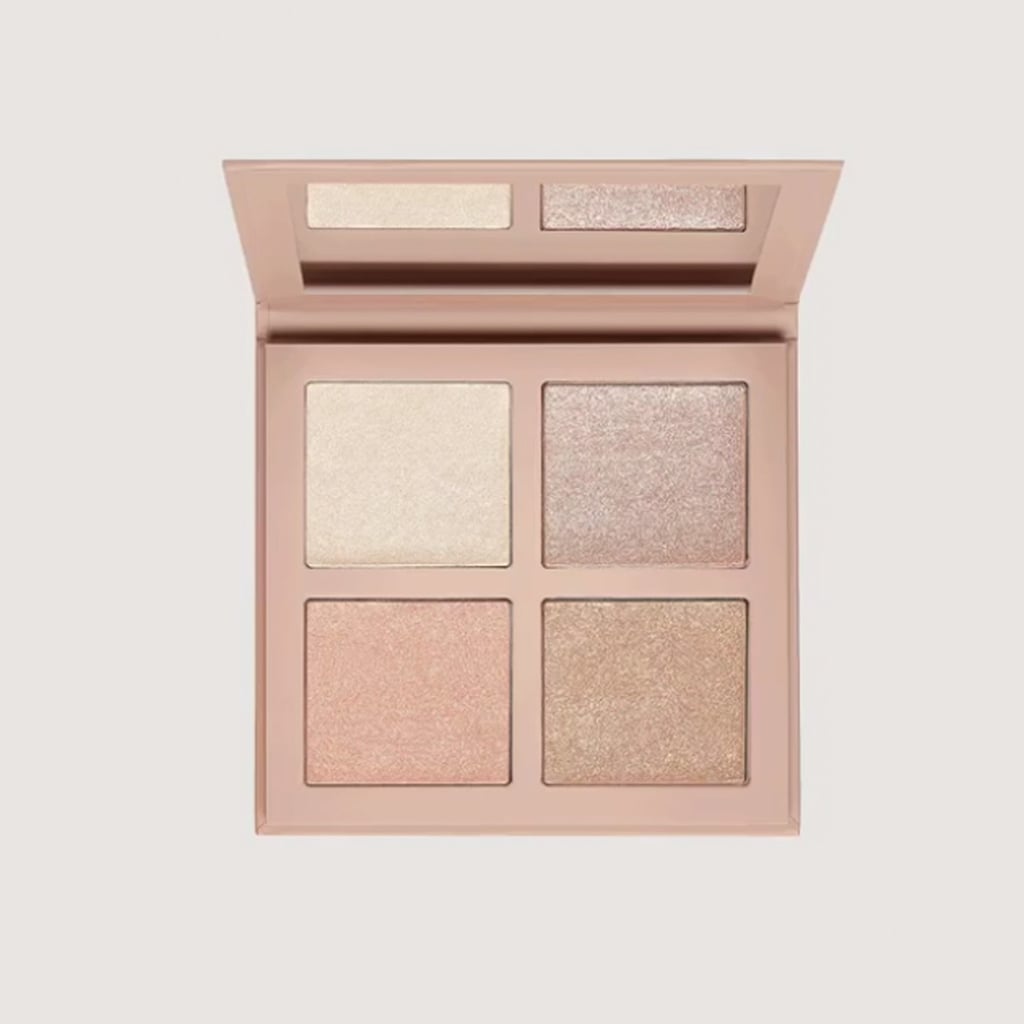 KKW Beauty Will Launch 2 Highlighter Palettes — We Like!

We knew this day would come, we just didn't know it would happen so soon. KKW Beauty will launch arguably the most popular beauty product in town: a highlighter palette. And not just one, mind you; the mogul's rolling out two four-pan palettes for your glowing pleasure.
Kim casually dropped this little news item on May 19 — aka the same day as the royal wedding. Although a few Twitter users scolded Kim for what they perceived was an attempt to divert attention from the historic event, many are just super psyched that we get to spend our money on shiny sh*t.
Both options are crazy sparkly (we wouldn't want it any other way) and lean heavily toward bronzed hues of gold, purple, and rose. Swatches show that the pigments are super colorful and opaque and provide a buttery coverage. I suggest you apply sunscreen when you look at these powders; they're that bright.
Want in on this newness? Be sure to get yourself near a computer on May 24 at 12 p.m. PT, when this all drops on KKW Beauty's website. If past blockbuster sales are any indication, these puppies are bound to sell out fast.

Source: Read Full Article