Lara Spencer won't let something like surgery stop her from getting back to what she loves most and is working hard at rehab to recover from her surgery. The star shared a look at her post-op regime, and it looks intense in the video below.
Taking to Instagram, Lara added a snapshot and a video of herself being put through her paces, all while wearing her surgical boot.
She captioned one post: "Tennis. I'm comin for ya……. Thank you @performanceoptimalhealth. Let's get this rehab started," and then added a clip of herself working on her core.
WATCH: Lara Spencer shares candid look at rehab as she fights to get back to full health
"I can't put weight on my left leg for 5 more weeks if I am lucky and even then will still be wearing this book for another 5 BUT I can stay in shape in the meantime," she wrote.
"This is a great ab buster! 3x 30 seconds each leg. Use ankle weights to really feel the burn (my boot does that for me!). Thanks Shane! @performanceoptimalhealth."
POPULAR: Amy Robach's GMA3 replacement makes bold fashions statement by wearing exactly same dress as TV host
TRENDING NOW: Hoda Kotb's incredible adoption announcements – all the details
Fans were blown away by her determination to stay in shape despite her injury and commented: "Okay, I'm going to stop complaining about my torn meniscus surgery now. You're amazing," and, "You go Lara! I am 4 weeks out from a partial knee replacement and I am still not able to walk right. Hopefully soon."
https://www.instagram.com/p/CnPYUZaO6AZ/
A post shared by Lara Spencer (@lara.spencer)
Lara is determined to get back on the tennis courts as soon as possible
Lara detailed what had happened to her in the new year and added a lengthy post to social media explaining her health battle.
"Not the boot I was hoping for this Christmas!!! BUT I did get some shiny new wheels (swipe to see my sexy scooter!!)," she wrote.
MORE: Where is Matt Lauer now? All we know about the former Today show star
MORE: Amy Robach's husband, Andrew Shue's, famous family – how they'll support him during difficult time
"A torn plantar plate and ligament in my foot that's been slowly getting worse and worse FINALLY fixed by the magnificent Dr O'Malley at HSS today.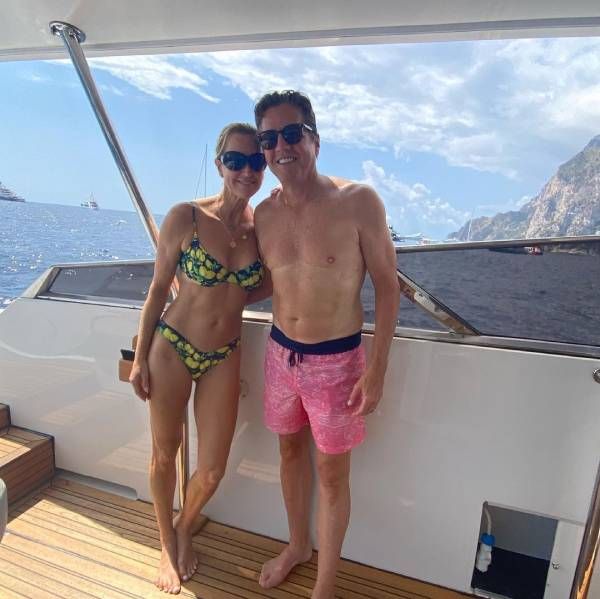 Lara works hard to stay in shape and makes fitness a priority
"Didn't want to miss my daughter's last soccer season or the holidays, so here we are! Rollin' into 2023 like……. well, I'm not exactly sure but it should be interesting at work."
Read more HELLO! US stories here
Source: Read Full Article