Mädchen Amick Short Haircut 2019

Mädchen Amick just went for the big chop and it's got that Southside Serpent sizzle.
Known for her role as the headstrong Alice Cooper on Riverdale (as well as Shelly Johnson on Twin Peaks back in 1990), Amick has undergone many hair transformations over the years. Her latest is a short bob that is shorter in length toward the nape of her neck. She posted a photo of the new cut with the caption, "Oh hey there summer cut ? It's good to see you again."
Although she's tried many hair looks before ever becoming "Mrs. C," this one might be her best yet. See some of her past looks, ahead.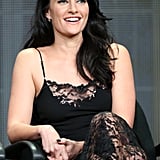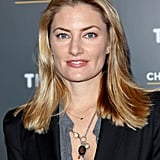 Source: Read Full Article