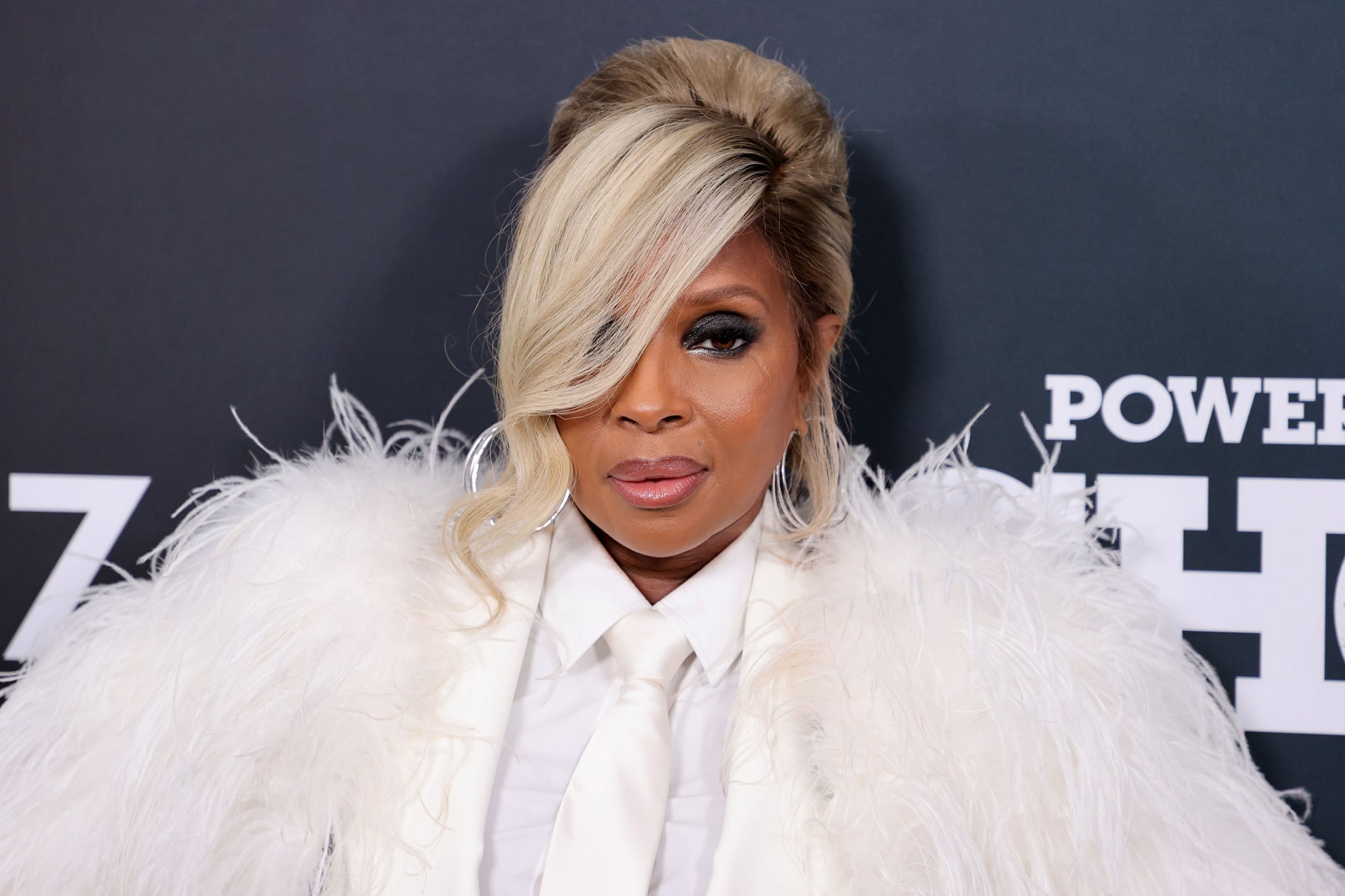 Every morning, Mary J. Blige wakes up and recites the following words: "Good morning, Gorgeous. I love you. I got you. I need you." A powerful, uplifting statement that might be inconsequential to some, but to Blige, it's everything. She started saying these words to herself while filming "Mudbound" in 2016, the year that confidence truly became a part of her identity. "I didn't feel beautiful — like for real for real, not just 'Hey, I'm pretty' but actually believing it — until about 2016," Blige says in the February issue of "Elle." Much of her journey to self-love and acceptance started in the salon chair as a teenager, when she found the color that would become her signature look.
"When I saw Salt's hair was platinum, it was done. Game over," she says of Salt-N-Pepa's "Shake Your Thang" music video, the catalyst for her own industry-disrupting look. "I used peroxide to lift my hair color all the way up to platinum." Prior to this realization, Blige struggled with accepting her hair. "Because of the texture, growing up I always wished I had wavy hair. Every little Black girl wanted wavy hair," she says. Her mother would press it and put it in ponytails, and Blige would get weaves and perms, but once she started experimenting with colors, she became uniquely herself.
"I won't say hair gave me strength. I'd say I give my hair strength," Blige says. "Whatever I'm wearing, I'm able to have the strength to carry it now, which I was not able to have in the last layer of my life. Hair is beautiful, but I can't carry it with confidence if I'm not confident. Because then it'd just be a weave, or it'd just be blond hair, or my [natural] hair."
When Blige entered the music industry at 18 years old in 1989, she already knew who she was. "I was already blonde. I was already red. I was already doing those colors. I wasn't searching for an image. I was my own image," she says. She was never going to conform to society's standards, the same way she wasn't going to conform to the styles of her peers as a teenager. "I was sitting on the shelf because they didn't know what to do with me, because I was not going to put on a gown." Succumbing was never an option.
Now, as Blige prepares to perform at the Super Bowl halftime show alongside fellow industry greats Dr. Dre, Snoop Dogg, Eminem, and Kendrick Lamar, she's representing decades of "reinvention" and beauty both inside and out. "I'm going to be front and center — Mary J. Blige, in her glory and greatness and swagger," she says.
Source: Read Full Article