Nobody knows how Meghan Markle will wear her hair for the Royal Wedding (we don't even know who her hairstylist will be). But if the style she wore today is any indication, we could be seeing a half-up hairstyle, just like her future sister-in-law Kate Middleton, with Markle's signature face-framing tendrils.
Markle and Prince Harry were spotted arriving in Windsor this morning ahead of Saturday's royal wedding—reportedly on their way to wedding rehearsals. They were spotted leaving Kensington Palace this morning along with Kate Middleton and Prince William.
Eagle-eyed Markle fans might even notice her hair looks freshly cut, which is not surprising given her weekend plans. The bottom-half of her hair appears to be more layered in recent appearances, and it might be a few inches shorter as well. Though it's hard to tell with half her hair pulled back, which is a style we've rarely seen her wear. See below how her hair looked at a few recent public appearances for comparison: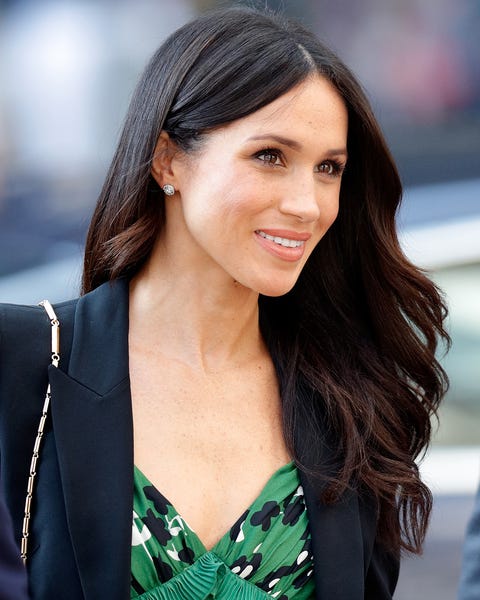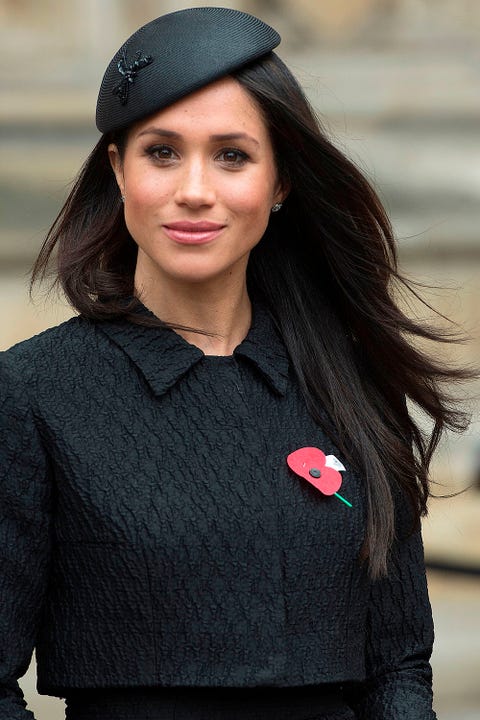 We love that Markle was spotted wearing lip gloss and a heavy contour on her cheeks as well. The future royal isn't afraid to play with makeup, and rumors are swirling that she plans to do her own makeup for the wedding (with the help of her two best friends).
Markle's signature hairstyle is a low, messy chignon with two face-framing tendrils. It's the style we think she's most likely to wear for the big day, though having her hair totally down is more modern option as well. We also don't know if Markle will choose to wear a tiara—royal heirloom, custom, or otherwise—for the wedding.
All the Details on Meghan Markle's Wedding Tiara
"I don't think she should wear a tiara," says British wedding planner, Bruce Russell. "I just don't think it's her. Yes, she's marrying Prince Harry, but Harry is different, and they are a very different type of royal couple. I think they're going to be very personal in what they do."
What experts can all agree on is that Markle is most likely to break tradition and go her own way. "There will definitely be something in her hair," says Russell, "But whether it's an heirloom, I'm not sure it should be. Wearing a tiara puts her in a box. And, everyone expects her to wear one. They'll follow tradition, but I think there will be quite a few surprises, and they will definitely put their own stamp on things."
Source: Read Full Article