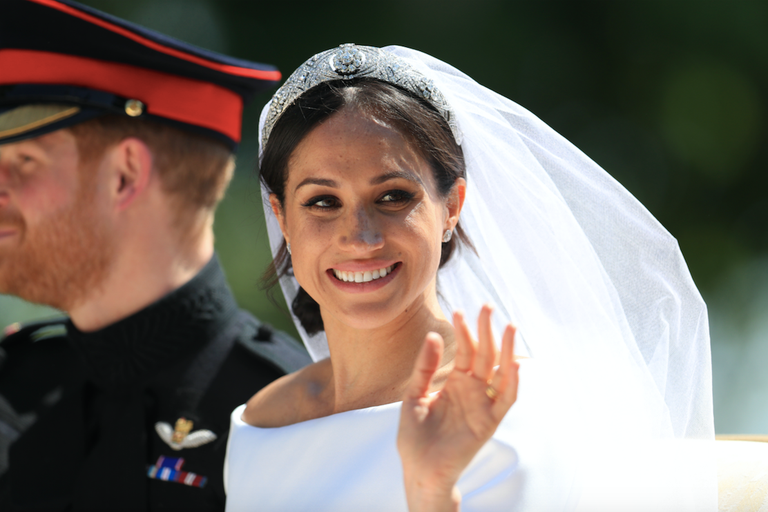 Meghan Markle didn't stray from her usual makeup look for the royal wedding. She tapped makeup artist Daniel Martin—who works frequently with Elizabeth Moss, Honest Beauty, and Dior Makeup—to create the pink and glowing look.
Though it was originally reported that Markle was planning to follow in her sister-in-law Kate Middleton's footsteps and do her own makeup for the wedding, she instead chose to rely on Martin, an old friend. Martin and Markle first met back in 2011 at an event for Suits in New York City.
Martin kept Markle's skin fresh, with just a touch of concealer under her eyes. Her freckles were visible and her skin looked luminous. Her eyebrows and eyes were the main focus of the look. Martin swept a gray eyeshadow across her eyes and piled on the mascara, then filled-in her eyebrows with a warm brown powder to define them.
Her cheeks had a subtle flush of peach color, while her lips were covered with a light pink shade. It appeared to be tapped on with a finger to give a stain-like effect instead of a wash of opaque color. It wasn't glossy or matte, but rather a satin pink shade. We'll update this post when we know the exact shade Martin used.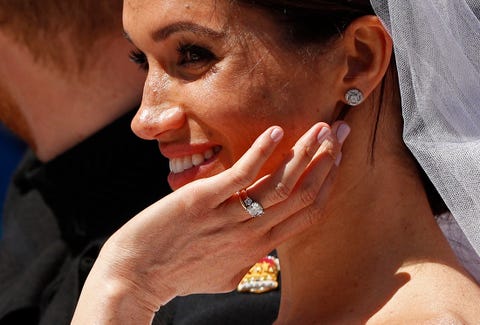 Watch Meghan Markle's wedding day bridal makeup artist walk us through the secret to a perfect red lip:
Original: While every journalist—us included—have been busy stalking celebrity makeup artists in an effort to sniff out Meghan Markle's wedding day glam squad, the royal makeup artist has been obvious all along. Like her future sister-in-law Kate Middleton, Meghan Markle is reportedly doing her own makeup for the day of the wedding, according to a new report by Express.co.uk.
An "insider" told the site that Markle is refusing to hire a makeup artist for the big day, instead relying on two of her best American friends for guidance. "She's got two friends doing it for her from America. They're not professionals – just close friends of hers," the insider told Express.co.uk. Though a million makeup artists would kill for the job, Markle wanted to follow in the Duchess of Cambridge's footsteps and make the day feel as normal and informal as possible.
Markle has worn bold, colorful, and experimental beauty looks in the past—but in the last several weeks, she's stuck to a routine of pinky-nude lipstick, fresh skin, and lashy eye makeup. If we were placing bets, we'd anticipate Markle to wear fresh, glowing skin, pink blush, pinky nude lipstick, and a little black eyeliner with a set of natural false lashes.
Everything to Know About Meghan Markle's Hair
"My routine is very simple. I call it the five-minute face. It's just Touche Éclat, curled lashes, mascara, Chap Stick, and a little bit of blush," Markle previously told Allure. "That is my favorite kind of look If I'm going to amp it up for night, then I use MAC Teddy eyeliner, which is a really beautiful brown that has some gold in it." Her favorite mascara was Diorshow Iconic back in 2014 when she spoke with Allure.
SHOP MEGHAN'S FAVORITE EYELINER
Markle has previously said that she doesn't wear foundation when she's not filming Suits, and she prefers to let her natural freckles shine through whenever possible. "This [Laura Mercier Illuminating Primer] is what I put on everyday after moisturizer to give my skin a dewy glow," she told Today.
Cast your vote below for the eye, cheek, and lip looks you hope to see Markle wear on May 19 for the Royal Wedding.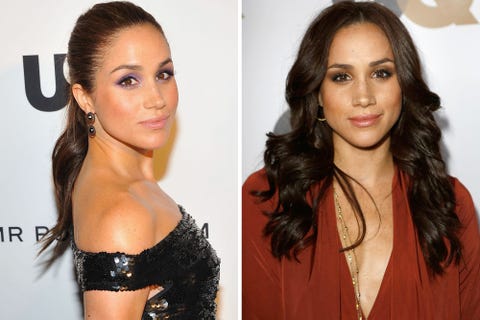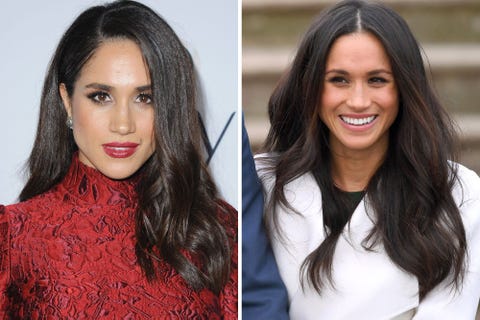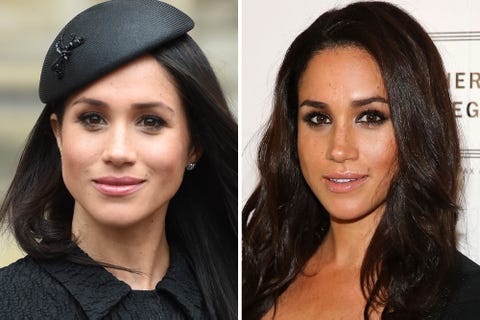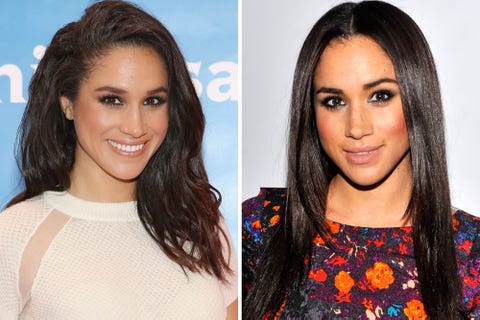 Source: Read Full Article