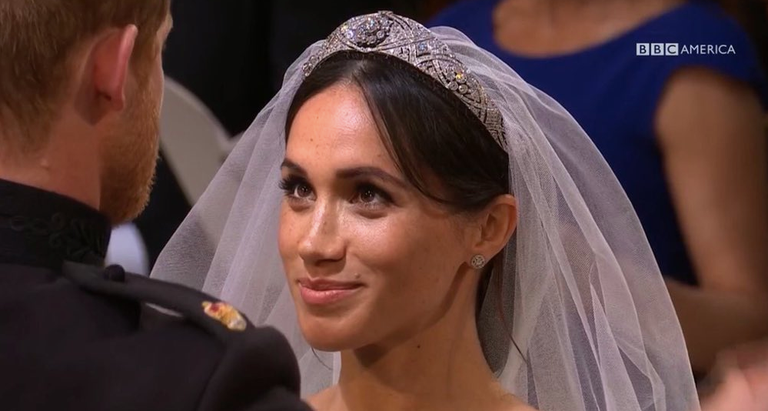 Meghan Markle stepped out of the car at her wedding to Prince Harry wearing a Givenchy gown and Queen Mary tiara—but all anyone on Twitter seemed to notice was her stray face-framing hairs. While her layers were first tucked behind her ears in the car, as the ceremony went underway the pieces began to fall. Stray hair covered her forehead and the layers behind her ears poked out. Some Internet commenters found her hair too distracting to even watch—some even used the hashtag #bobbypins.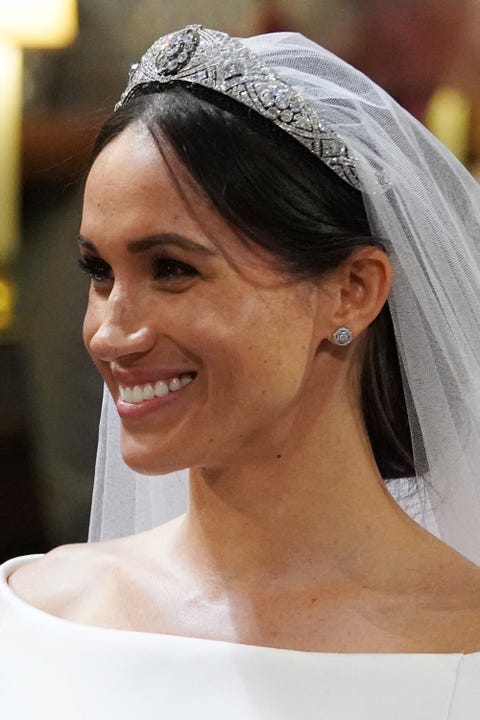 The stray hair was exaggerated by the lighting in St. George's Chapel, which cast a shadow on Markle's face.
It's being reported that Serge Normant, celebrity hairstylist to Sarah Jessica Parker, was the man behind Markle's style. The rest of her hair was center-parted and then gathered into a series of low, loose coils. The bun was positioned off slightly to her right side. A little hairspray sprayed on a natural toothbrush could have kept her face-framing layers tucked and in place—a trick Markle has previously shared.
"For my flyaways, I spray hairspray on a small boar bristle toothbrush (a regular toothbrush also works great!) to lightly brush them down or smooth the hairline—this is especially good for a sleek bun when I am off-camera," Markle previously told Birchbox.
Markle's hair became a hot topic of discussion after her engagement to Prince Harry was announced. Her signature hairstyle is a messy chignon with face-framing tendrils, and some Internet commenters thought the bun was too messy for a future royal. Markle seemed unbothered, continuing to wear the style to multiple public events.
Some Markle fans thought she would wear her hair down for the big day to break royal protocol. In a way, wearing it pinned up but with her signature face-framing pieces poking out in a slightly rumpled, casual style adds a bit of California-girl cool to an otherwise classic Royal hairstyle.
Source: Read Full Article