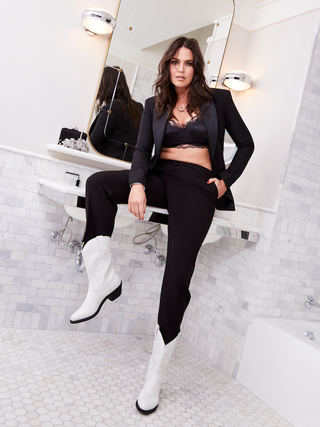 Don't save your sexy underthangs for after dark—bring them out to play during the day. Model Candice Huffine shows how to do it. Model and body-positivity activist Candice Huffine brings the heat—without even breaking a sweat. Her confidence and badass style (just check out the vintage T-shirt collection on her bomb Insta feed) can only be described as #Goals. Oh, and she also has her own sporty clothing label. In between posing for these fire photos, the influencer talked fashion, success, and self-love.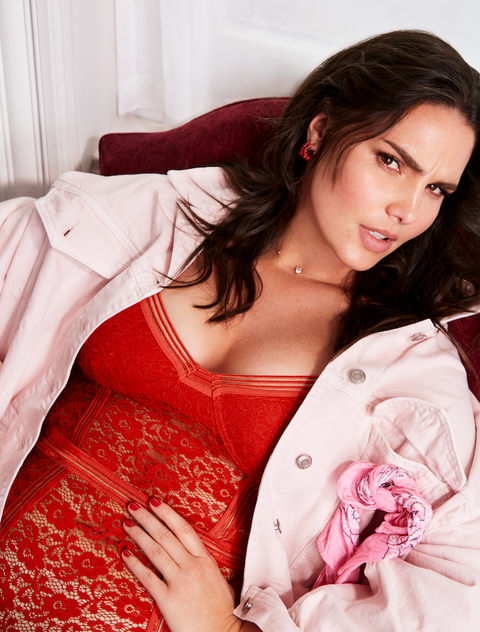 About Lace
Try this juxto: Layer something super femme under any blazer or jean jacket. The allure is in the surprise.
Rebel at Heart
"I once showed up to high school in a black miniskirt, oversize sweater, and leopard knee-high boots. Everybody else was like 'What are you doing?' I was having fun and going for it—and I still do. I'll try any look from bohemian princess to rock-and-roll queen."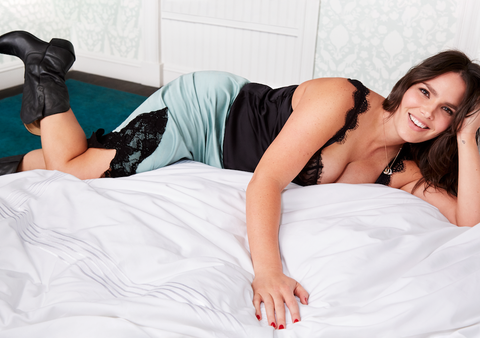 Night for Day
Want to add a little sass to your skivvies? Cowboy boots are major this season and add some toughness to a tender ensemble.
Born to Stand Out
"One thing I've learned in life is to speak your mind. In fashion, speak your style. I don't save my outfits for a hypothetical rainy day, I just wear them. There's no wrong way to dress or express yourself."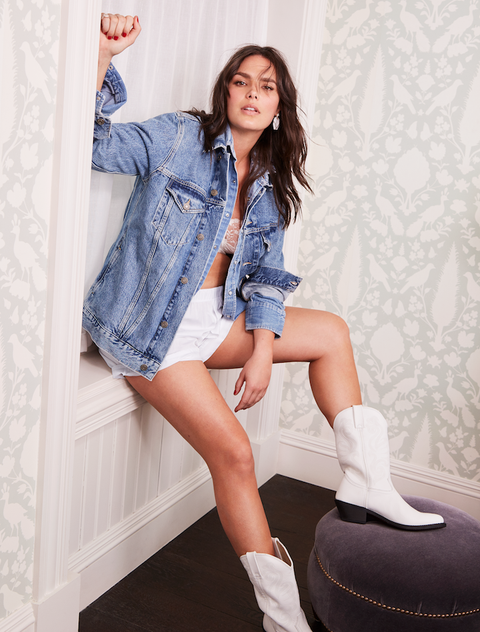 Skin and Bare It
Nothing pairs with all those blues in your closet than crisp white.
Beauty tip: Get that bedroom glow any time of day with a sweep of Maybelline New York Master Chrome Highlighter in Molten Peach, $10, on your cheeks.
Signature Style
"Dark skinny jeans, a crisp tee, and a leather jacket. Very New York, very versatile. It's that comfy, confident look that works for everything."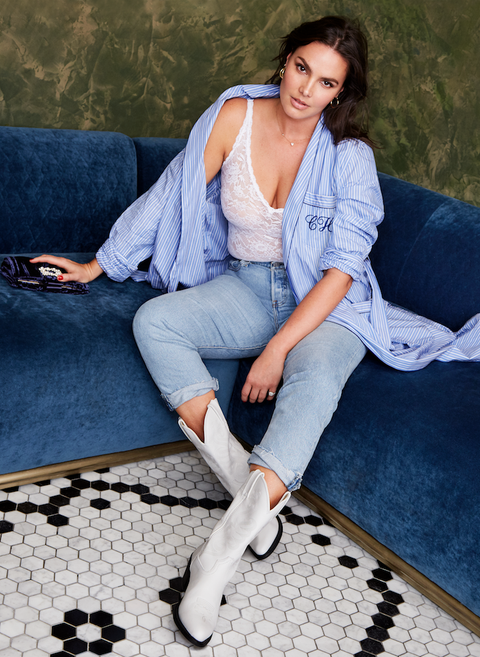 Vintage Image
"The tees are trendy but have sentimental value. I wore a vintage Batman T-shirt on my first date with my husband, and I still have it in a drawer stuffed with faves, like an amazing neon one from a Rod Stewart concert."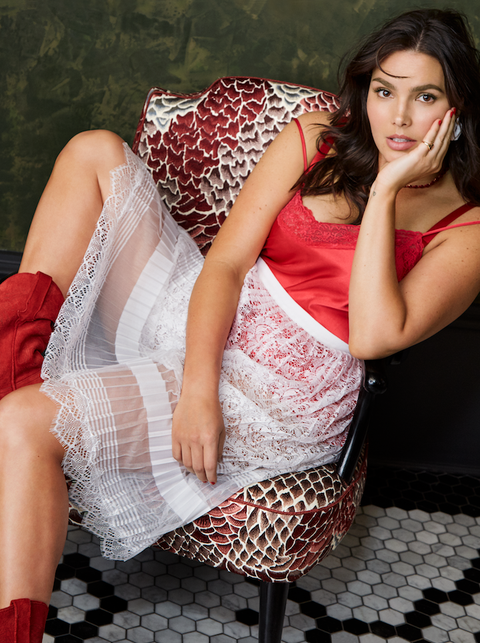 Peek-a-boo Play
Silky scarlet isn't just for bedtime with boo. With white or creamy pastel, it'll easily work a day shift.
Beauty tip: A shiny red polish is the lingerie of manis—it's sexy anytime, anywhere. Try Dior Vernis #999 Rouge 999, $28.
Body Love Above All
"We give so much of ourselves to others when we should really work on our relationship with ourselves. Self-care—without the hashtag or face mask—is essential. Look in the mirror and say 'You got this!' Meditate. Exercise. Whatever. Be kind to yourself every day."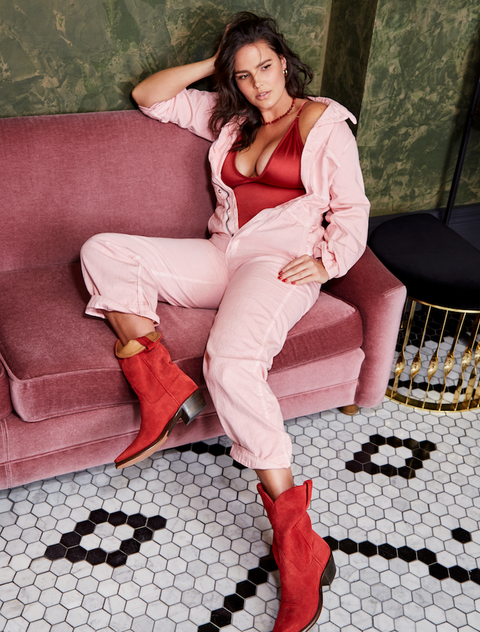 Inclusive and In Charge
"With my athleisure brand, Day/Won, I made what so many, myself included, were missing—gear that makes every woman feel her best if she's running a marathon or watching a Netflix Marathon."
HAIR: Nicolas Eldin using L'Oréal at Art Department. MAKEUP: Daniel Martin at The Wall Group using Dior Beauty. NAILS: Casey Herman for Zoya at The Wall Group.MODEL: Candice Huffine/IMG Models. LOCATION: The Beekman Hotel, NYC. See page 167 for shopping information.
For more style tips, pick up the August 2018 issue on newsstands now, or click here to subscribe to the digital edition!
Source: Read Full Article