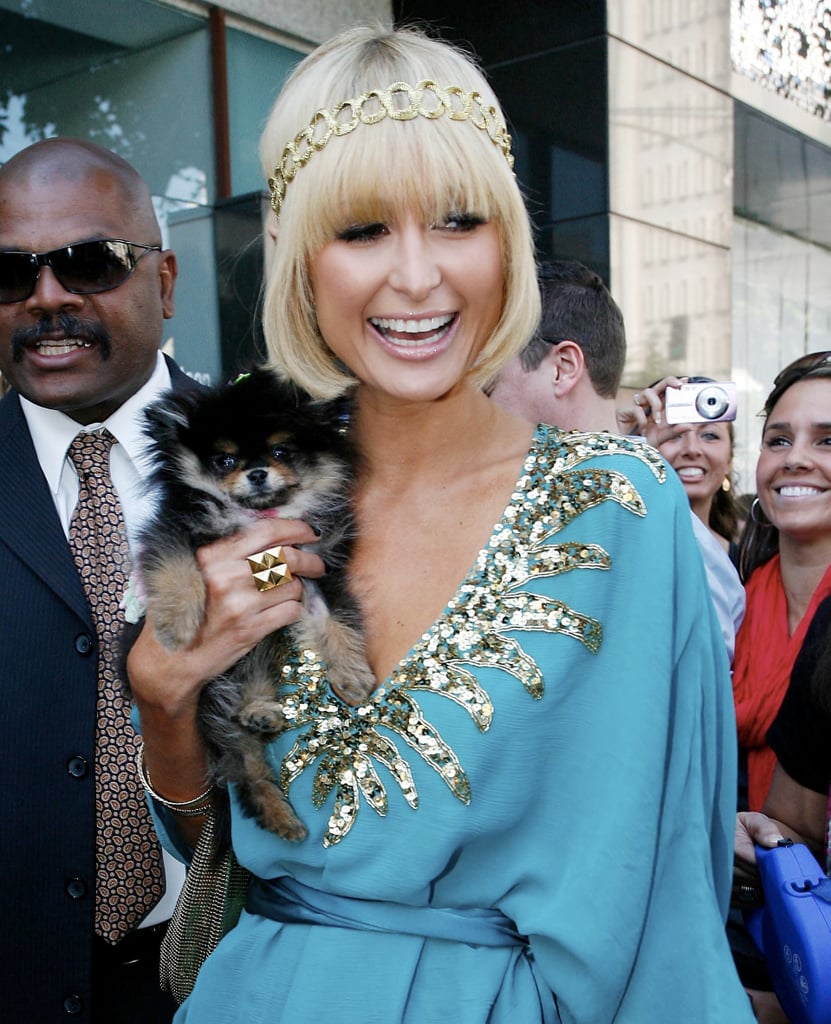 People Are Matching Their Glitter Manicures to Their Pets — and It's Adorably Glam!

Back in April, a woman gave her pet turtle a manicure and became my eternal #relationshipgoals. Luckily for my animal-loving heart, 2017 hasn't seen the last of pet manicures.
As the story goes, Cristi Hanzel, a 19 year-old from Littlerock, CA, got her nails done. She then went to Target to get nail caps for her cat, Wednesday ("named after Wednesday Addams since they are both sassy ," she told Buzzfeed). As fate would have it, she found purple caps that were nearly identical to her own fresh new nails.
Hanzel took to Twitter to show off their matching looks and was promptly retweeted by a user who captioned the pic, "How I'm trying to be." Seriously, who taught that cat how to selfie and how do I learn from them? The newfound beauty icons received over 70,000 likes and found themselves in a friendly competition between cat and dog owners over who wears it best.
As Hanzel reminded us, it's very important to stress that normal nail polish is toxic for pets' claws, so be sure to keep your new ColourPop Polish to yourself . Aside from looking fly AF, nail caps are designed to limit the effects of scratching and can be found at pet supply stores .

Source: Read Full Article