Finding a good sunscreen is sort of like finding a seat during a busy happy hour; once you snag one, you guard it with your life. But despite the fact that sunscreen is a bona-fide skincare essential (yes, you do need to wear it every day), it can be tough to find your ride-or-die SPF. Common frustrations include lotions leaving white streaks or a gray cast, and the latter is especially troublesome for those with deeper skin tones.
If you're looking for one to layer under makeup, you want it to feel lightweight and stay put. According to a plethora of Sephora shoppers, there is a holy-grail item that checks off both those boxes: Supergoop Unseen Sunscreen SPF 40 ($32).
As noticed by HuffPost, the new SPF has a 4.5-star rating, has been reviewed over 135 times, and carries 10,000 likes. Most reviews sound a lot like this one: "I had never wanted to wear sunscreen everyday until this product. I KNOW. that sounds insane. But i mean it! You cannot tell you are wearing it, it is the opposite of other sunscreens I have tried in all of the best ways. NOT oily and INVISIBLE." Cool — can we buy it in bulk?
Others noted that it works well on people of color, as it spreads on cleanly and doesn't make you look pale or chalky. It also can share the stage with moisturizer without making your face appear too greasy. PS: it has no fragrance, so take note if you forgo scented sunscreens.
The people have spoken! Go forth and safely frolic in the sun.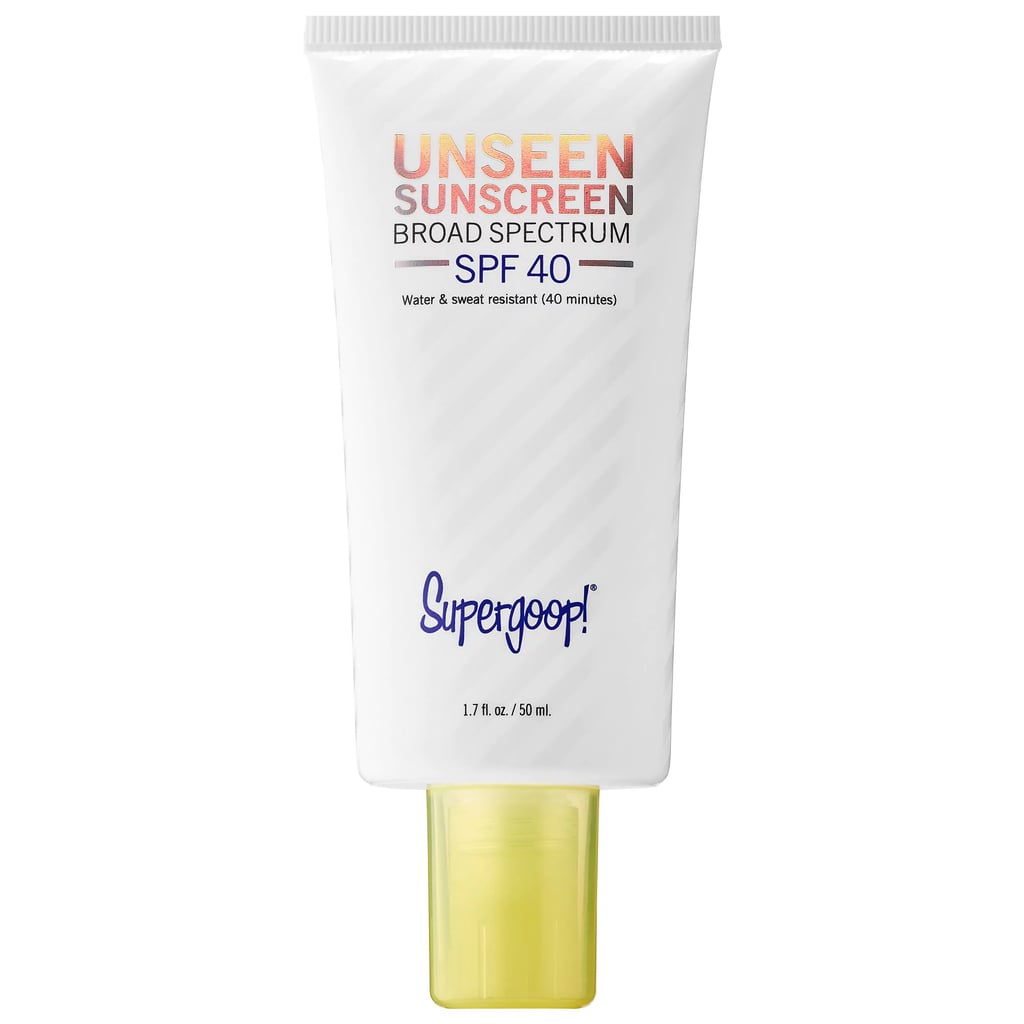 Source: Read Full Article