There have been some interesting nail trends over the years, but no others have been perfect for summer quite like this. Succulent nails are taking over social media, and they're easier to get than you might think. The trend brings your nails to life like you never imagined. You don't have to water them and wait for the to sprout, either.
Succulent are nothing new to social media. The tiny little plants that require pretty much zero maintenance are so trendy that they're starting to grow on nails — sort of. Simply Nailogical created a succulent nail art tutorial after seeing the idea on social media. It grew into a life of its own to say the least.
This might be a green thumb come to life, but you don't have to be a gardener to get in on the trend. All Cristine from Simply Nailogical does is buy some succulents (or any other small plant you find while wandering around the garden section), cut them up, and glue them on you nail.
If glue isn't your jam, gel nails will work just fine too. Cristine puts on the topcoat, sticks the plants to it, and then cures it for a minute. After that, the plants are adhered to her actual nails and ready to be worn around.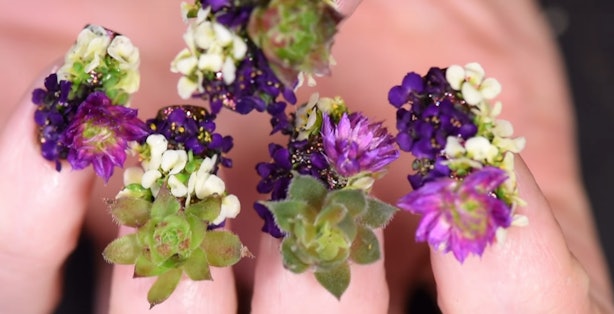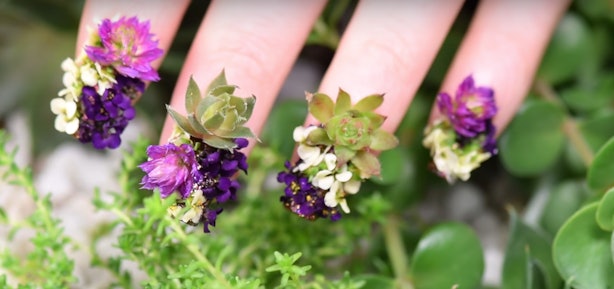 Apparently nothing is off limits when it comes to nail art. While the designs aren't always exactly the most practical, they are guaranteed to catch the attention of all of your followers. Just be warned that doing everyday tasks like washing your hair and texting will get a whole lot harder. But, hey, do it for the 'gram.
Source: Read Full Article