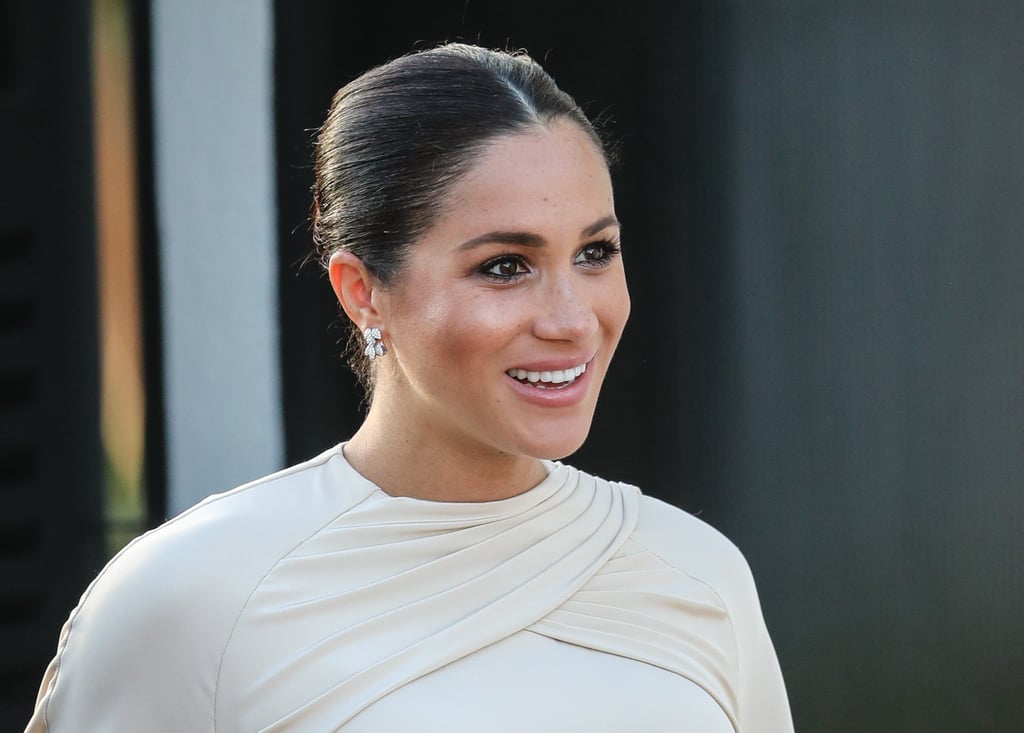 The 1 Beauty Trend Meghan Markle Does That Nobody Has Noticed

It's no secret that the royal family doesn't often reveal dramatic hair and makeup transformations, preferring to make small adjustments and trying different trends in a very understated way. Princess Diana had a very sneaky way of cutting her hair so that the public wouldn't even notice: her hairstylist Richard Dalton once said, "We had to do it one-fourth of an inch at a time over several weeks." It seems that old traditions still ring true for the young royals when it comes to beauty. Although Meghan Markle and Kate Middleton definitely try new hairstyles, there's one thing the young royals don't experiment too much with: makeup.
We recently noticed that Markle has been using the age-old trick of using lip liner to create a naturally fuller looking lip, and now she's experimenting with eyeliner, too. Though Meghan's no stranger to a black liner, during the duke and duchess's tour of Morocco, she took the eyeliner right into her waterline on the upper and lower lids, most probably taking inspiration from the Moroccan tradition of wearing kohl. It's a look we haven't really seen before on the duchess during her royal duties but definitely one we're going to take inspiration from.
Source: Read Full Article