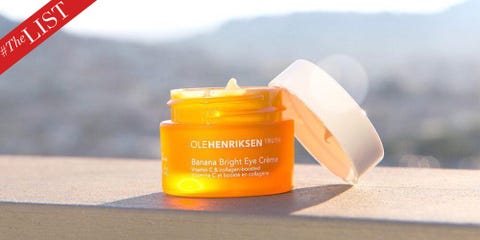 Eye creams can feel superfluous when you're already rubbing five other serums and moisturizer near your eyes. But an eye-specific formula full of anti-aging powerhouses like retinol or vitamin C can make the world of difference when it comes to staving off fine lines—and Botox appointments. Here, the 12 formulas our editors love.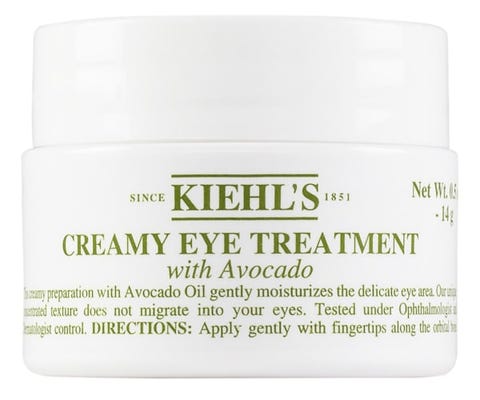 It has the consistency of avocado pudding, and that's exactly why we love it. Slathered under the eye, it deeply hydrates and plumps without slipping or sliding into your eyes, making it ideal if you're at all sensitive.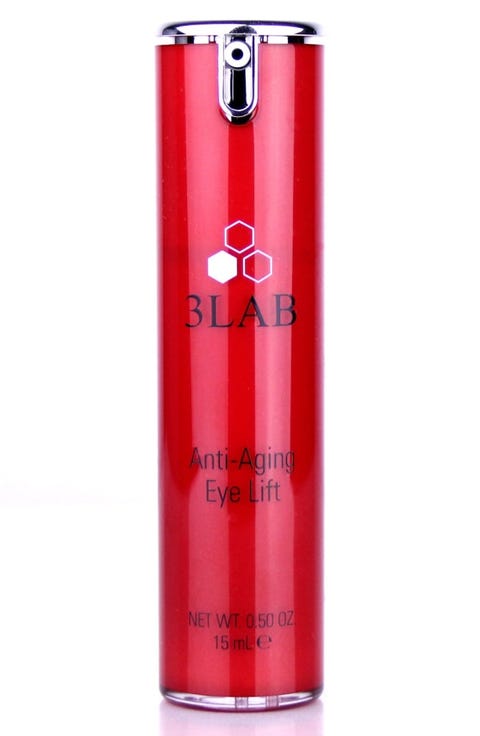 This eye cream is so good it will have you reorganizing your yearly budget just to afford a bottle or two. Formulated with an antioxidant made from algae, the lightweight cream softens fine lines right away while brightening and firming skin in just a few weeks.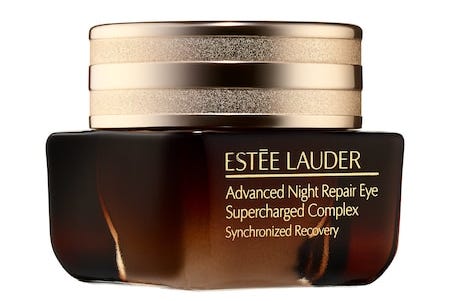 This jelly eye cream hydrates for a full 24 hours, while softening the look of dark circles in less than a month. It won't help you get more sleep, but it at least makes you look like you did.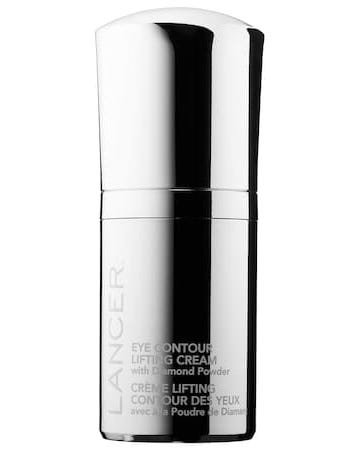 Perfect for layering under makeup, this eye cream has diamond powder to brighten your eyes in seconds, plus hyaluronic acid and shea butter to fend off fine lines.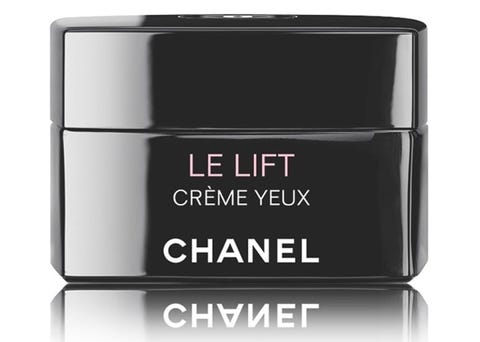 A little goes a long way with this decadent cream that helps improve elasticity around the eye area. Use a tiny dab morning and night (you'll be temped to really slap it on when you see how much younger your eyes look).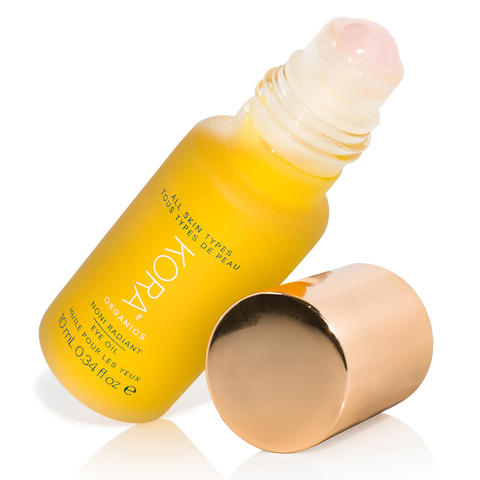 Some people prefer an oil over a cream. If you're one of those people, give this clean beauty Eye Oil from Miranda Kerr a-go. It's packed with certified organic noni, tomato fruit, marine bamboo extracts, kahai and coffee oils to deeply hydrate, energize, and brighten. Plus, the roller feels amazing.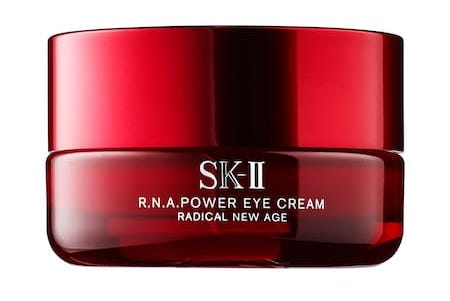 Fans of this anti-aging eye cream love the minimal scent, coddling but not thick texture, and the noticeable improvements in elasticity and brightness in as little as a week.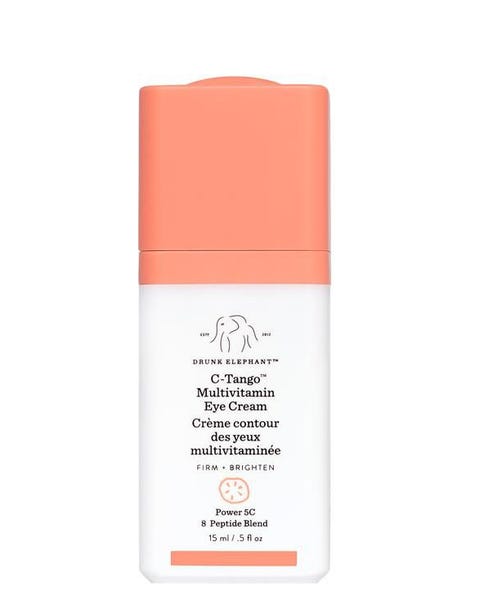 This eye cream is truly like a multivitamin for your under-eyes. The natural formula uses vitamin c, peptides, antioxidants, and soothing cucumber to repair UV and age-related damage under the eye without irritation.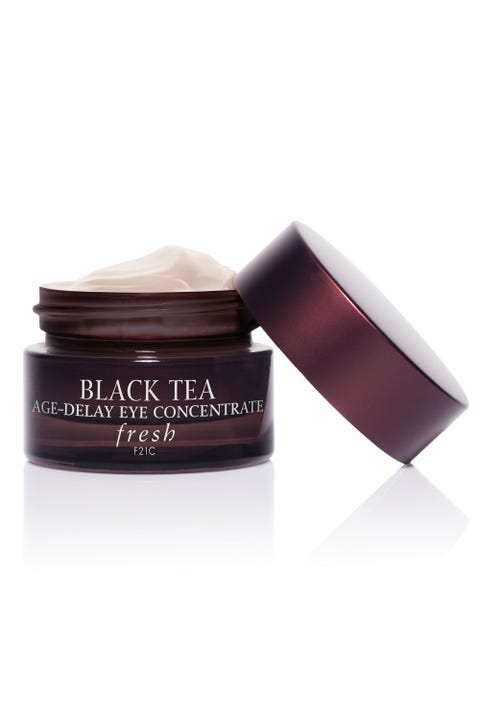 While you can use this morning or night, we really love it before applying concealer in the morning thanks to its cooling and soothing effect. The black tea ferment combined with other plant-derived anti-agers make puffy and tired under-eyes look perkier right away.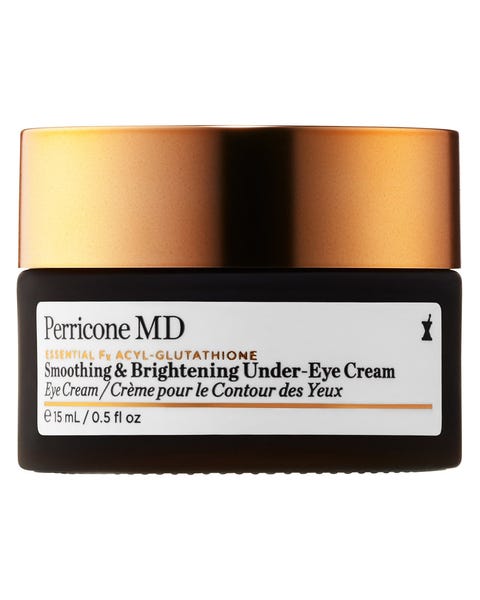 No eye cream can totally obliterate dark circles or deep wrinkles. But this balm-like formula comes close. Sweep it on before bed and you'll notice a serious difference in texture and color when you go to apply concealer the next morning. (On that note, we found it a little too thick to wear under makeup).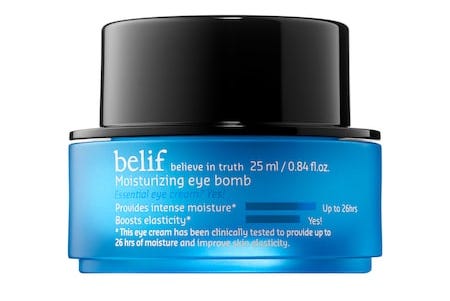 This Moisturizing Eye Bomb does exactly what it sounds like its going to do. The cooling, gel-like cream makes skin look bouncier and fresher within seconds of tapping it on. It continues to hydrate your eyes for 26 hours, even when worn under makeup.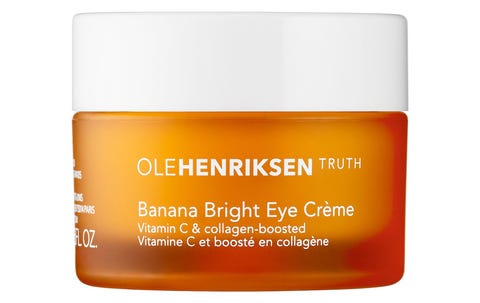 Inspired by the yellow hue of under-eye baking powders, this eye cream blends powerful anti-agers like vitamin c with some optical trickery to brighten your eyes instantly and over time. Apply it about five to ten minutes before starting your makeup to let the formula sink in.
Source: Read Full Article