Sometimes, a cute crossbody bag or practical fanny pack just doesn't cut it. For dressier events like, say, holiday parties and New Year's Eve, something a bit fancier is required. The best evening clutches are those that blend form with function and actually add style to your look, because if you're going to be keeping track of where you set down a bag all night long it better be worth the effort. Right?
Some clutches do boast hand straps or chains that fit inside of the actual bag itself so if you're prone to misplacing your things (me) then such a clutch might be a good idea. But if you're a more responsible partier, go for styles that aren't attached to or hanging from your body at all times because they're often way more sculptural and little works of art in themselves. Whether you're into leather envelopes or shiny minaudieres, beaded netted bags or metal cases, there'll be a clutch that you'll find, well, clutch. (Stop trying to make clutch happen, Ariana.)
Below are ten party-perfect bags that will get you through the season in style. Most promise to fit your phone and credit cards, but a few are iffy. Then again, a phone-free night might be a good thing. Right?
The Golden Globe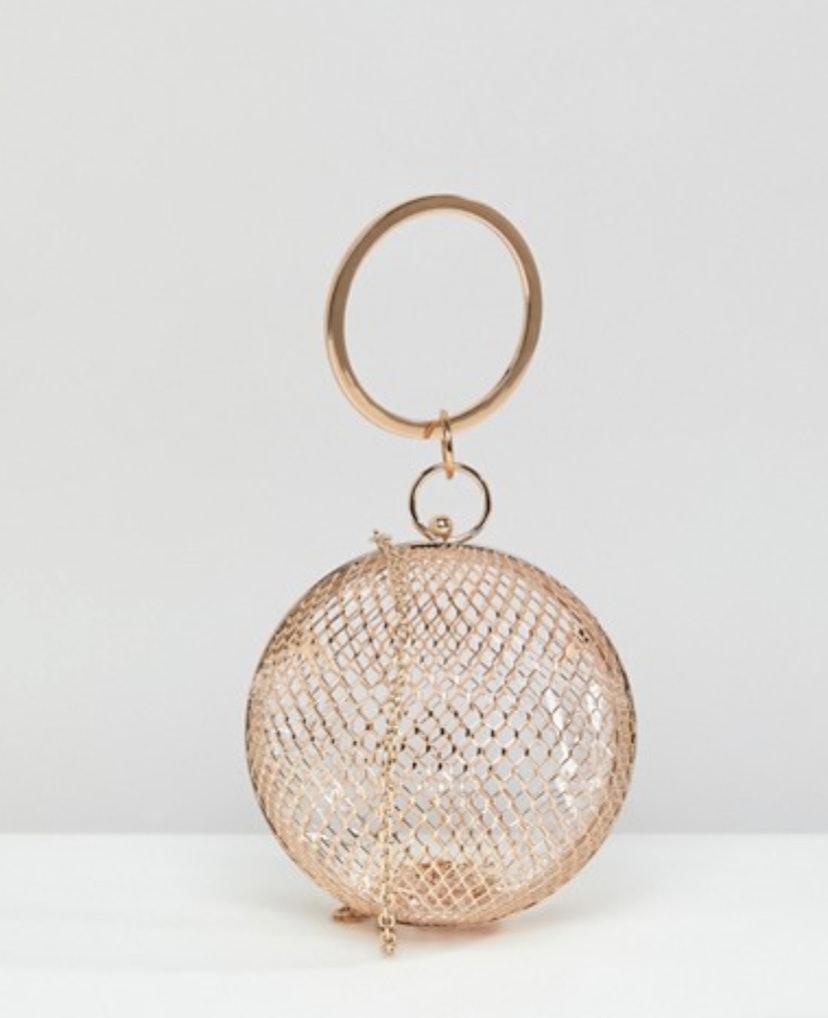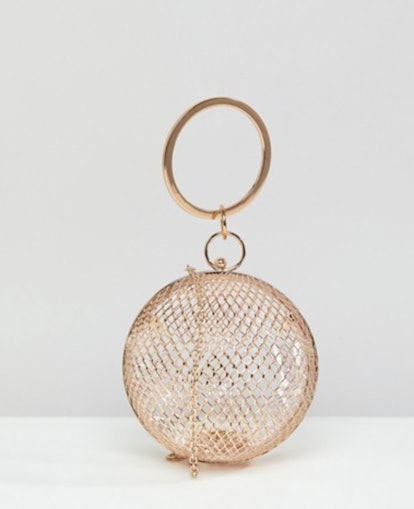 ASOS DESIGN cage sphere clutch bag
$40
ASOS
If you've got nothing to hide, this metal orb is one rad clutch! Pair this with literally any dressy outfit and no other accessories are needed. After all, it's basically a bangle with a giant charm.
Burning Love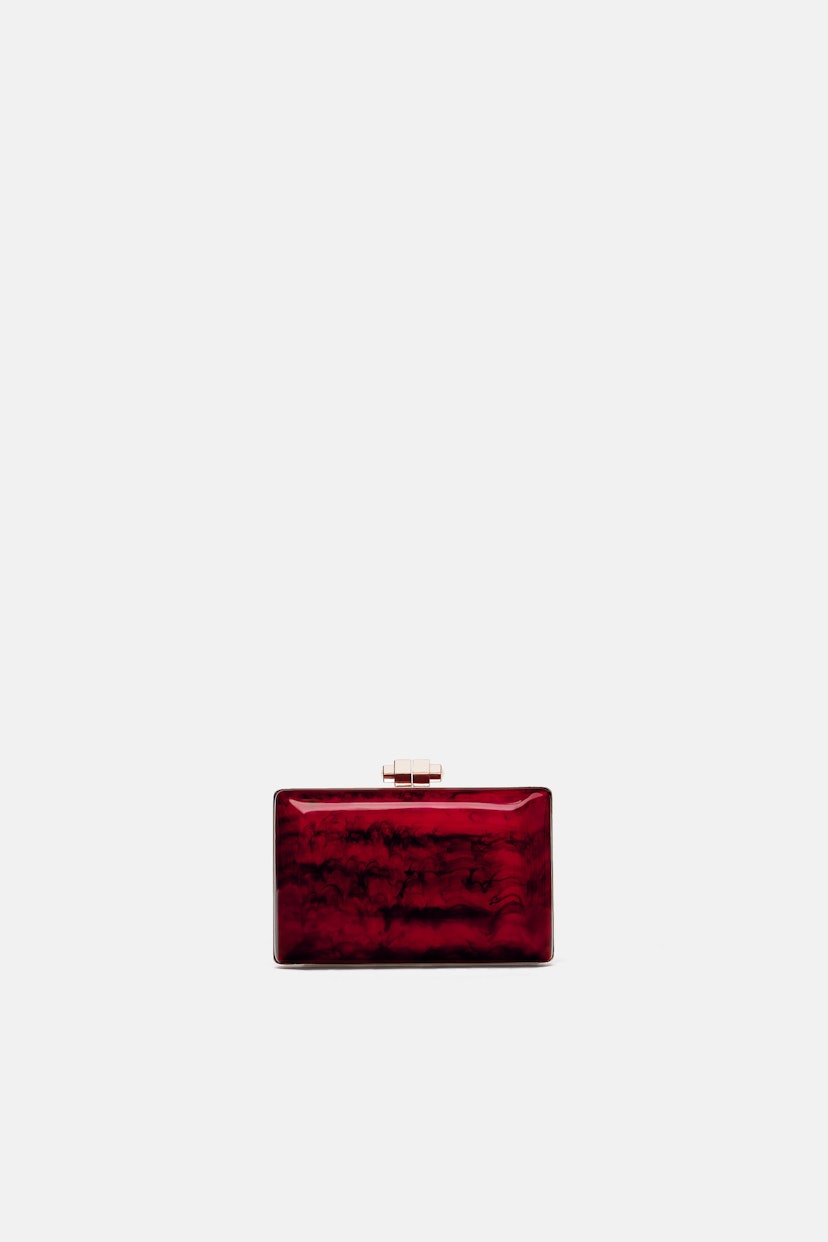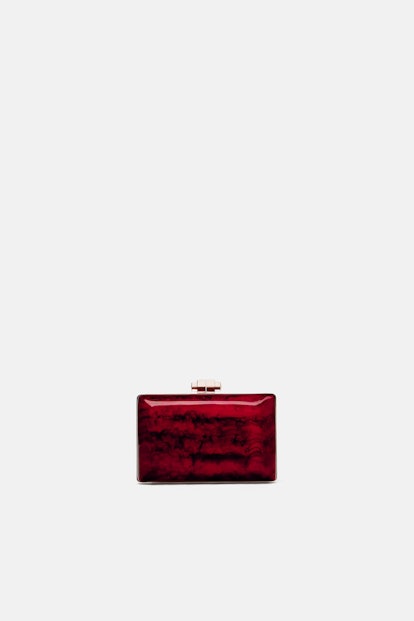 MARBLED MINAUDIÈRE
$70
Zara
The high gloss finish of this chic minaudiere give it an extra opulent vibe. It closes with an elegant gold handle and a matching chain can be pulled out of its cavity for hands-free carrying.
Get Handsy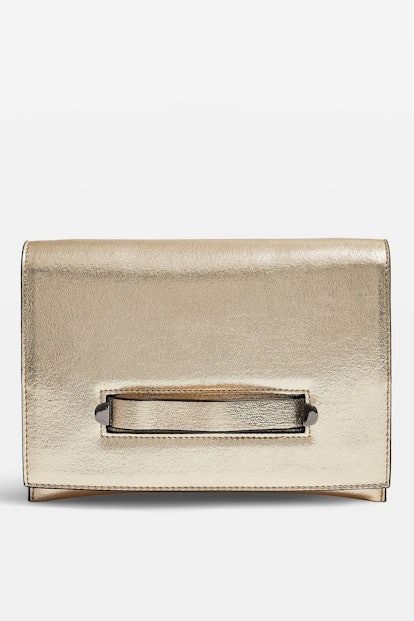 Brogan Clutch Bag
$38
Topshop
That super handy handle is for your fingers to slip through and exemplifies how clutches got their name. It's handy and thin and soft and boasts a festive metallic finish to boot.
Blue Christmas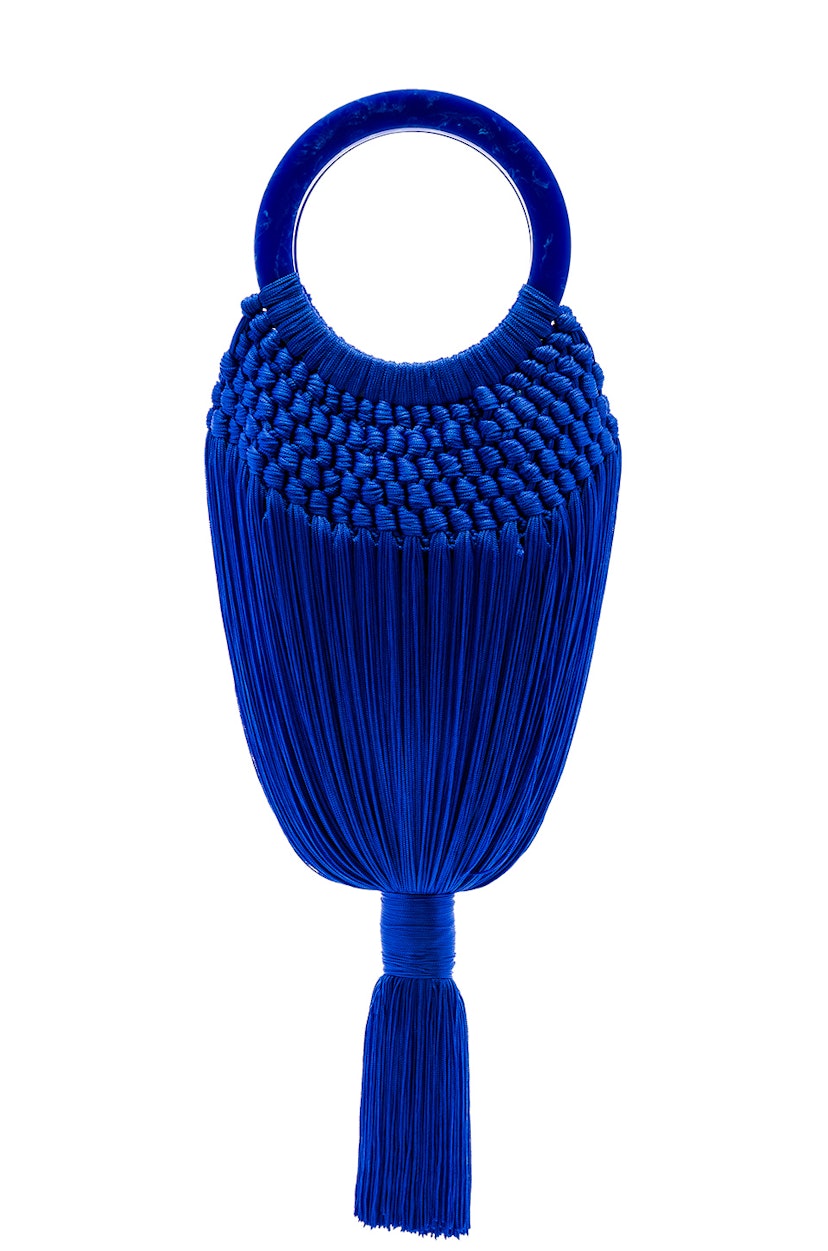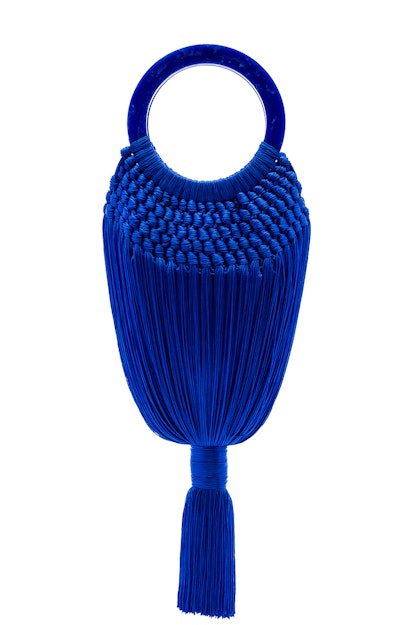 Cult Gaia SMALL ANGELOU BAG
$282
Revolve
This bag has a hefty and is definitely an aspirational piece, but it's too dang pretty to not include! From the bright blue color and completely unique design to the tasseled bottom and woven detail, this is what a statement piece looks like.
Sweet As Honey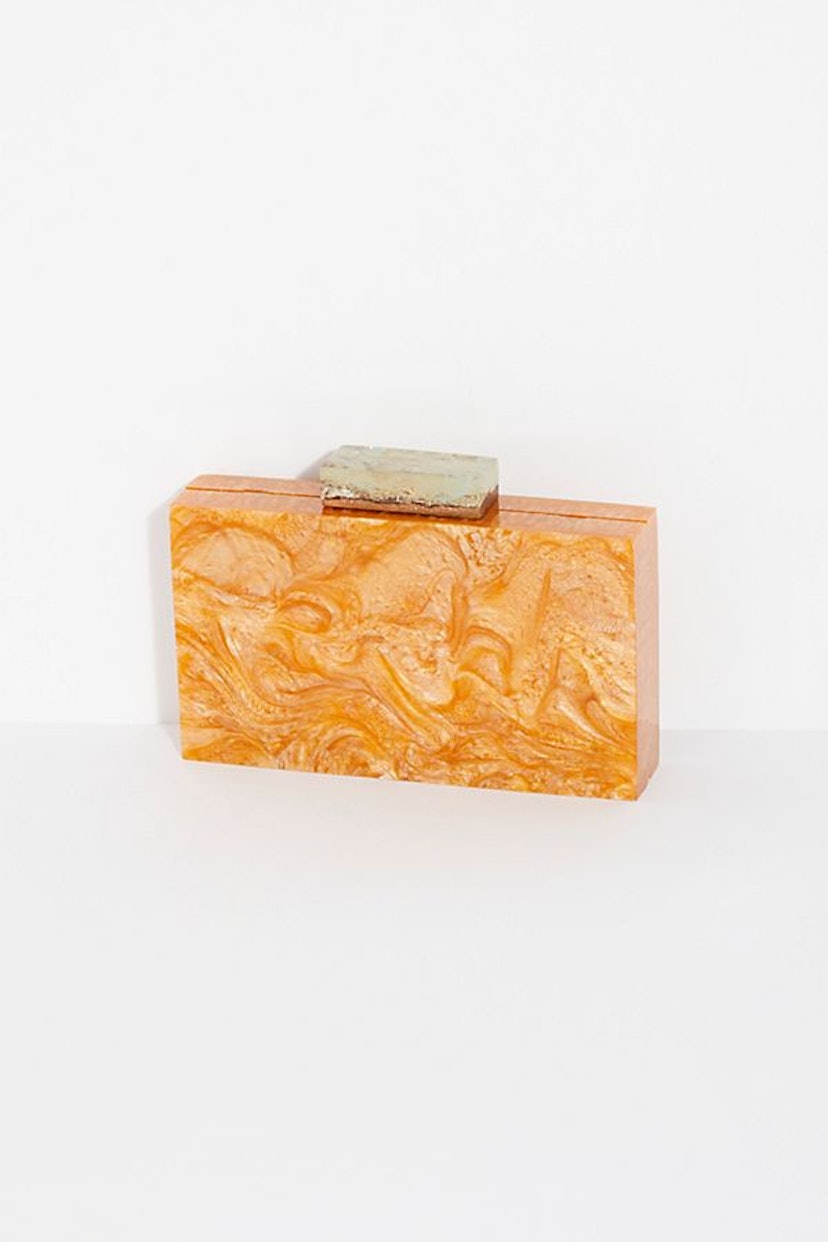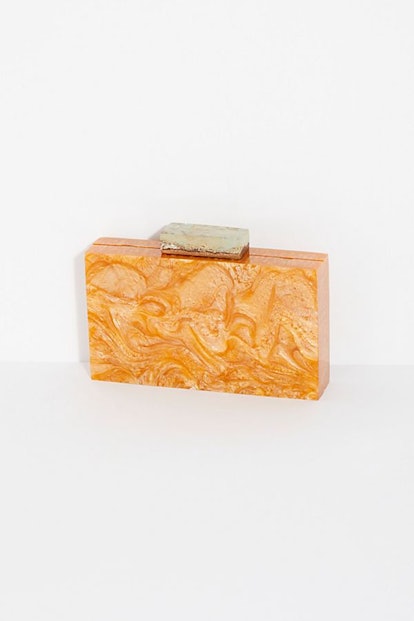 Resin Box Clutch
$128
Free People
Gold, but make it swirly and very sharp edged. The gold block-cum-clasp at the top of this clutch is the icing on the (very chic) cake.
Fringe Benefits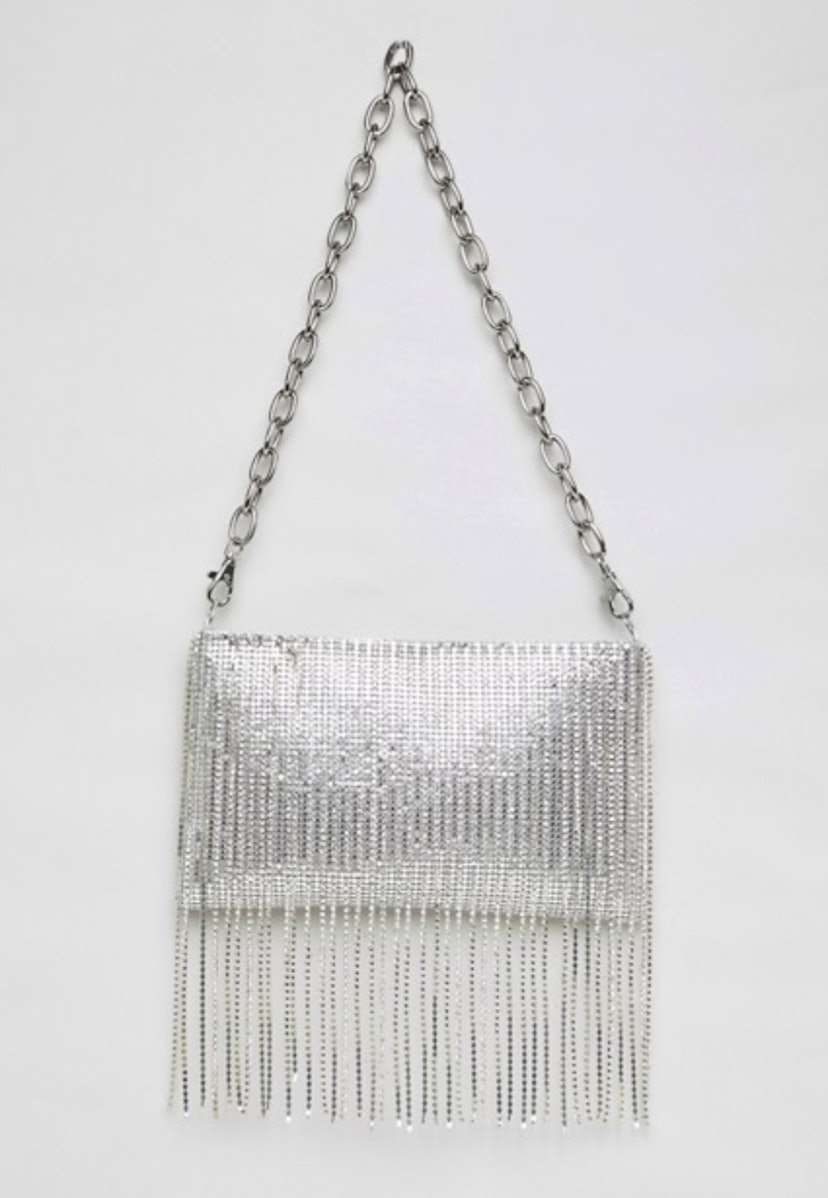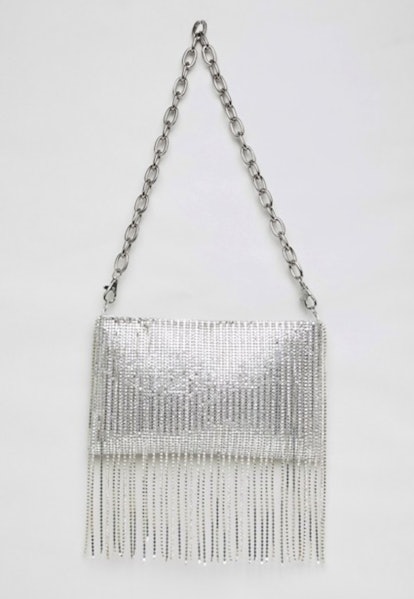 ASOS DESIGN 90s chainmail fringe clutch bag
$48
ASOS
Chainmail, fringe, a chunky chain—this clutch boasts three huge winter trends in one! And it's shiny and shimmery AF—it's the ultimate New Year's eve bag.
All Tied Up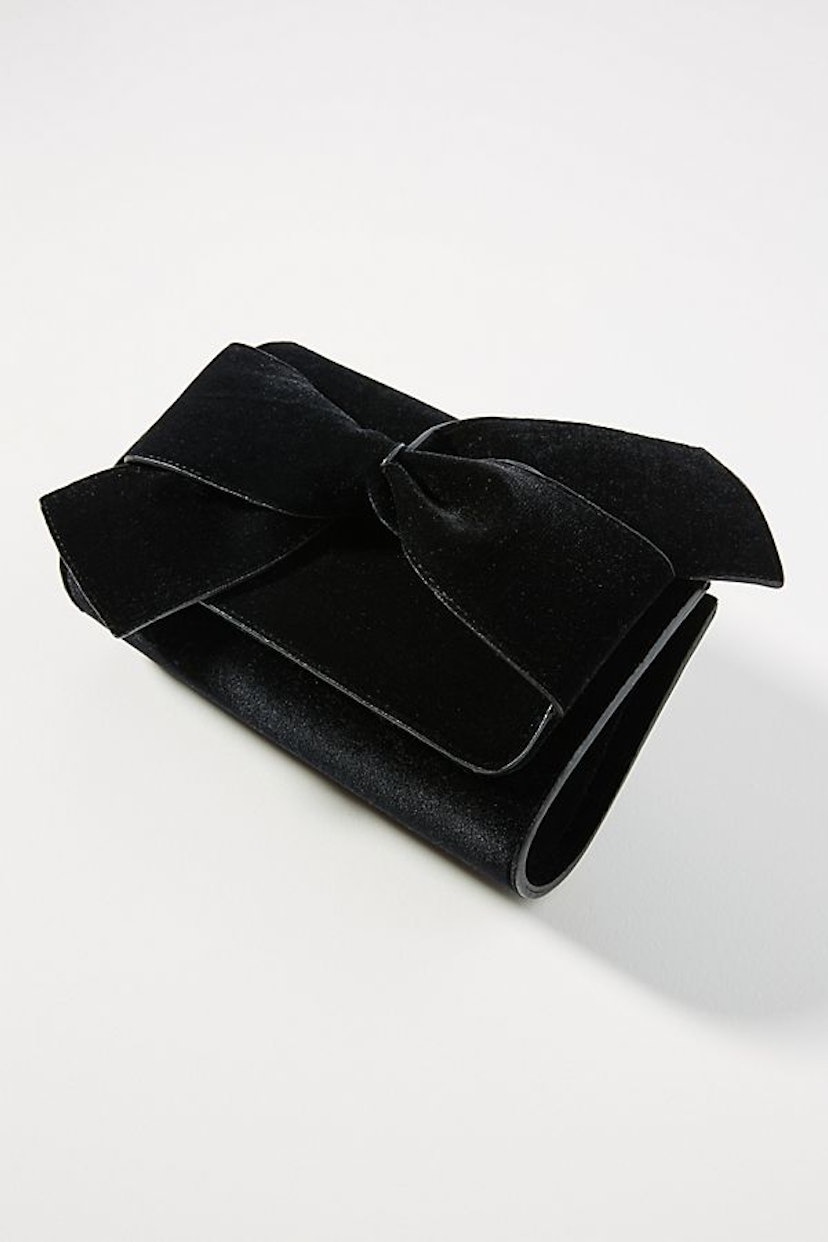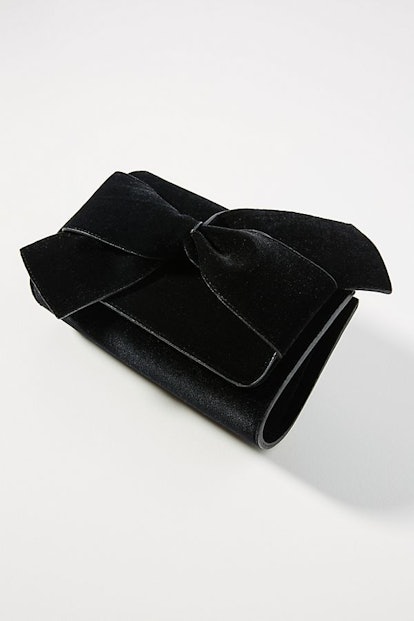 Belle Velvet Envelope Clutch
$58
Anthropologie
This clutch looks like a little present—it couldn't be more appropriate for impending holiday parties. It's velvet texture and bow detail make it perfect for fancier and even black tie affairs. Plus, it's a clutch that will go with anything and can be carried over and over again.
Arts And Crafts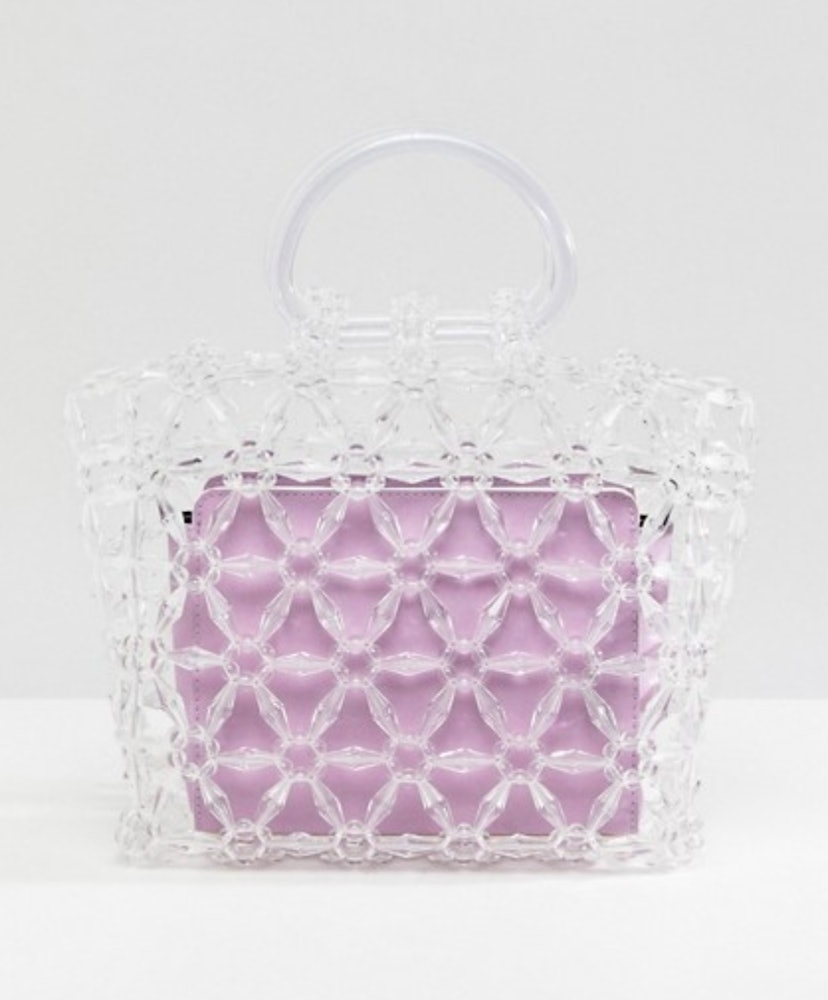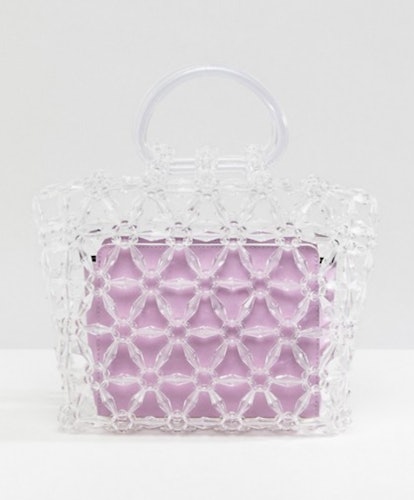 ASOS DESIGN beaded boxy clutch bag with removable contrast pouch
$72
ASOS
It looks like a clutch got encased in icicles—need.
Zip It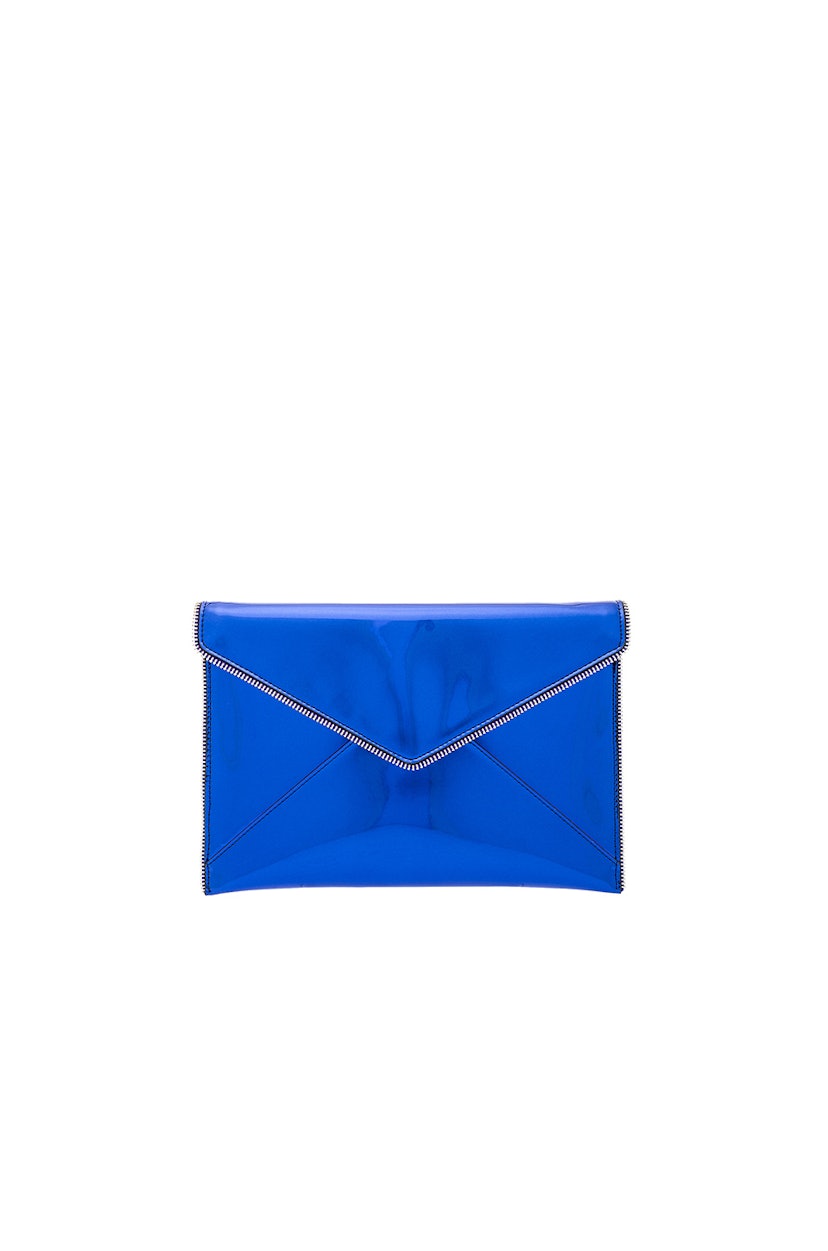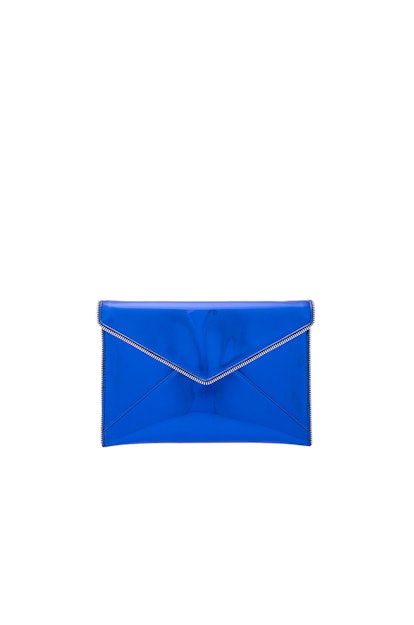 LEO CLUTCH Rebecca Minkoff
$95
Revolve
The classic envelope clutch gets a cool and edgy upgrade thanks to zipper details and a cobalt blue hue.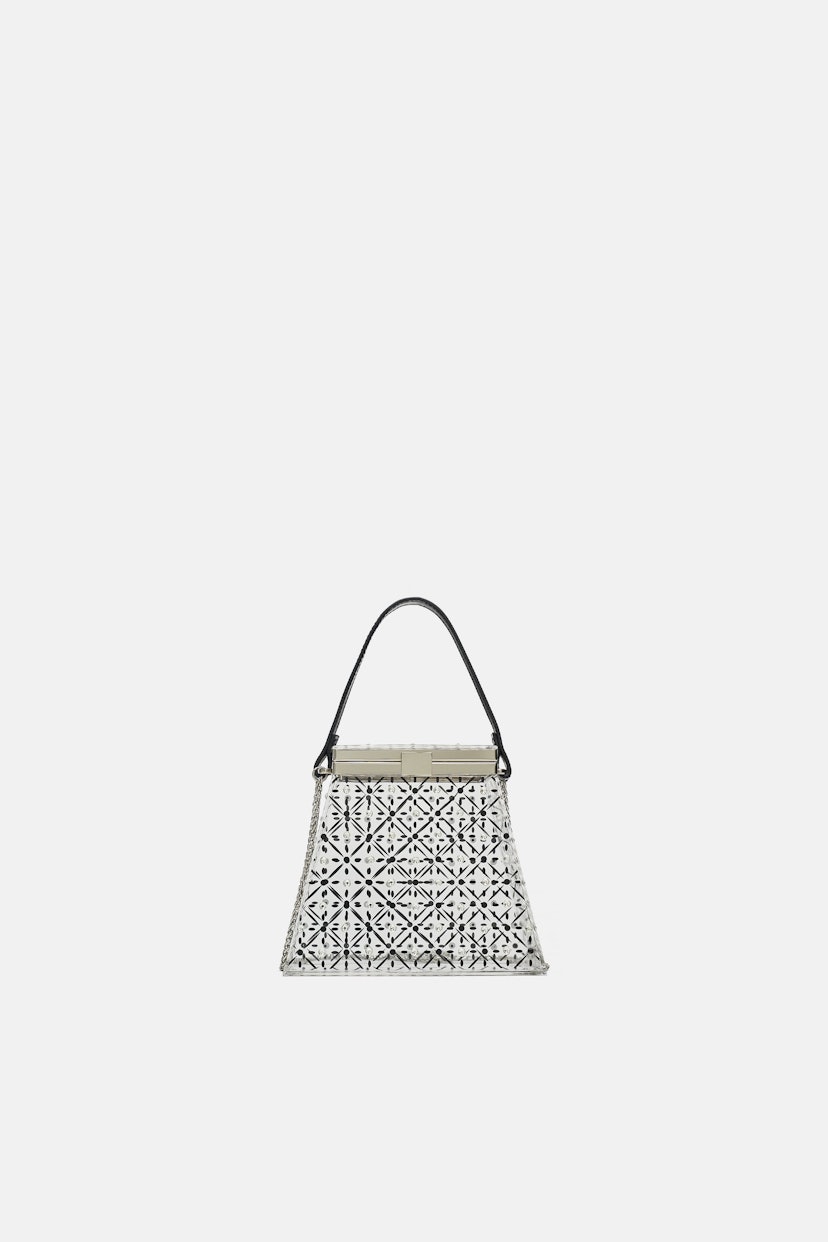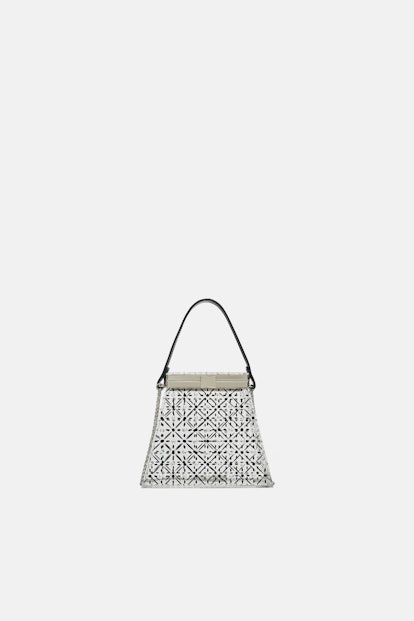 BOX BAG WITH SPARKLY DETAILS
$70
Zara
The clear PVC bag is embellished with tiny crystals to make it shine and will fit around your wrist perfectly.
Source: Read Full Article