Just when you thought there couldn't possibly be more coming from Jaclyn Hill, there is! The new Jaclyn Hill x Morphe brush collection is here, and these custom designed tools are calling Hill's fans' names. With their sleek white handles, silver ferrules, and mix of bristle types, they're a great mix of tools if you're looking to build your collection. But how much do they cost, and are they worth the price?
In case you haven't heard, on the heels of her Vault Collection launch, Jaclyn Hill has teamed up with Morphe again to produce three distinct sets of brushes. While Hill has had a favorites collection with the brand in the past, these new tools are designed to Hill's specifications and look different than traditional Morphe brushes.
Hill herself, however, explains in a YouTube video that some of the brushes in the collection are similar to existing Morphe tools, so should you purchase them? Perhaps most importantly, is there a price discrepancy between the Jaclyn Hill brush collection and current Morphe brushes?
As it turns out, the prices of the Brush Master collection are pretty dang afford once you calculate the cost per brush. Hill's biggest set is The Master Collection which retails for $165 and includes 24 face and eye brushes. Once broken down, that's just shy of $7 per brush.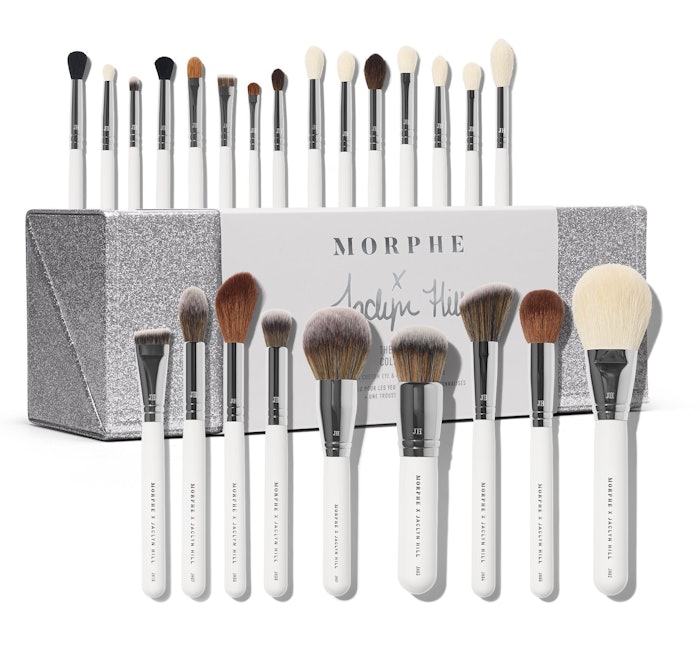 Morphe x Jaclyn Hill The Master Collection
$165
Morphe
Next up, there's the Face Master Collection. Obviously, these are face brushes with no eye tools in sight. It includes five brushes and retails for $58 making each brush a bit over $11.50 a piece.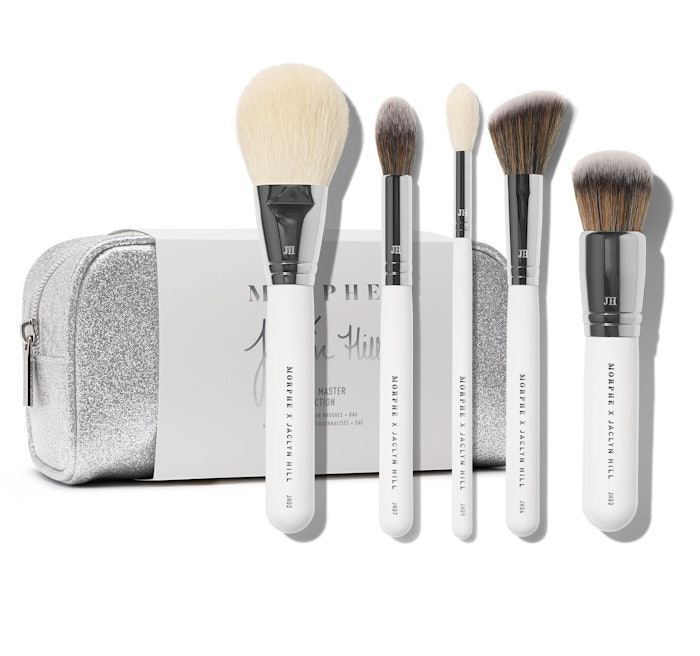 Morphe x Jaclyn Hill Face Master Collection
$58
Morphe
Finally, there are Hill's eye brushes. This set, called the Eye Master Collection, is home to eight brushes that retail for $42, or just over $5 per brush.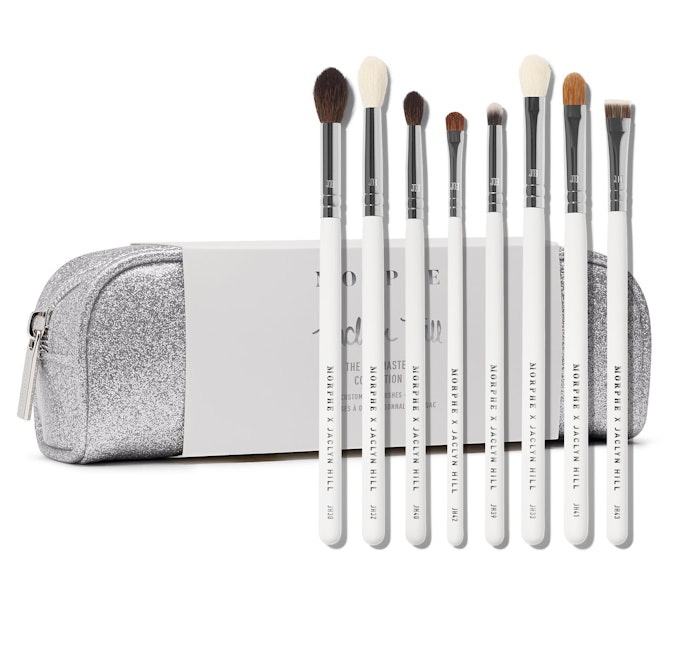 Morphe x Jaclyn Hill Eye Master Collection
$42
Morphe
Clearly, the prices on these new brushes from the brand and the guru are still quite affordable if purchased together. You can, however, buy the Jaclyn Hill x Morphe brushes seperately, and that's where some price discrepancies seem to appear.
In a YouTube video posted to her channel regarding the brushes, Hill admits that some of her creations are similar or nearly exact duplicates of existing Morphe brushes. However, there are price changes when you start to buy separately from the collections. Hill names multiple brushes as being similar or exact duplicates of Morphe's own.
One she names as the "M443." The M443 with Morphe, however, is a pointed liner brush, not a blending brush like the one Hill showcased. More than likely, she was referring to the M433, a brush that is almost identical to the one in her collection. The JH33 brush from the Hill x Morphe collaboration is $8 while the M433 is only $6.
The same is true of other brushes in the collection including the Ride or Die Foundation Brush. The version within the Jaclyn Hill Collection retails for $16 while its duplicate retails for $14. As for the Jaclyn Hill Glow, Baby, Glow Brush, it retails for $9 while the M501 is $8.
While not all of the brushes appear to be upcharged when sold seperately, if you're not intending to purchase one of the three collections, to save some cash, it may be a good call to look at Morphe's existing brushes as the Morphe x Jaclyn Hill brushes seem to marked up a bit even if they're duplicates.
As a whole, the Jaclyn Hill x Morphe brushes are all still available at affordable price points. However, it seems to be best if you buy them in their original bundles. If you're just looking to add on some new favorites as individuals, maybe peruse Morphe's existing selections. However, if you love Jaclyn Hill, her collection will definitely be perfect for you.
Source: Read Full Article