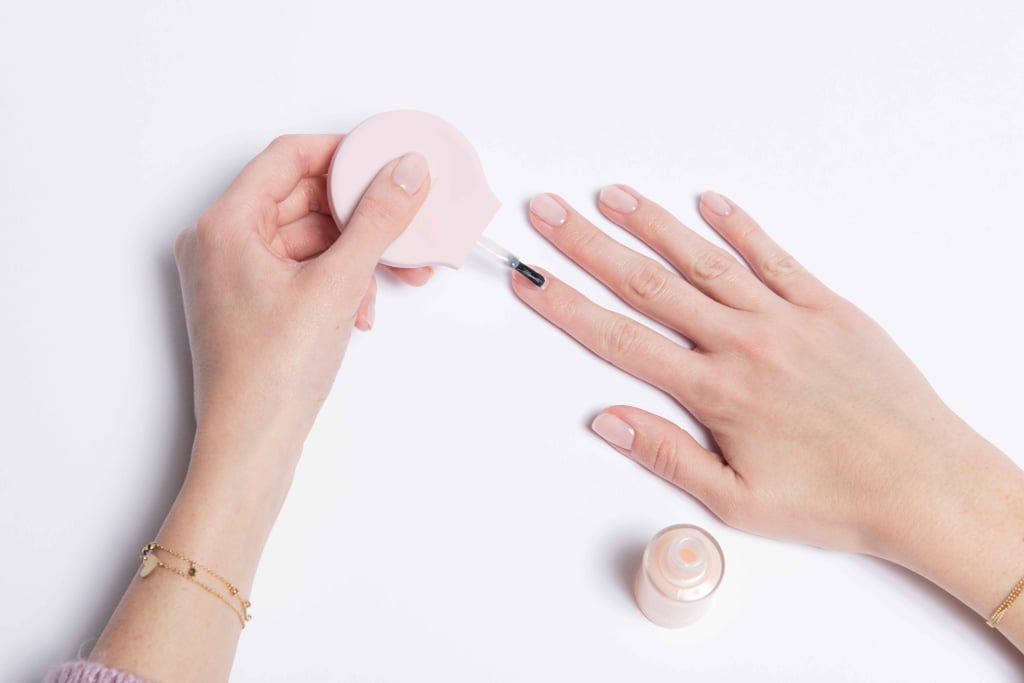 This New Tool Makes At-Home Manicures a Cinch For Both Hands

As I'm sitting down with Sarah Gibson Tuttle, creator of Olive & June in Beverly Hills, she's observing everything going on around her while giving me a mile-a-minute explanation of a new product she's launching: The Poppy ($16). She's making sure two guests (in town from Switzerland) get their next appointments set with gel and nail art. She's conversing with Erin Foster, who is at the checkout desk, telling her not to worry about paying — she's taken care of. Tuttle is waiting for her own nails to dry. And she's explaining to me the evolution of Olive & June, where she sees the company going, and how The Poppy came to life as a solution to all of your at-home manicure problems.
For those who've never been (or haven't seen a beauty editor's Instagram account), Olive & June is the posh nail salon nestled next to Drybar on Canon Drive in Beverly Hills. It's always booked for a few reasons, but namely because of the chic interior that many other salons have tried to emulate: the brown leather hammock-like chairs, the floral decor (that was upgraded this year after Tuttle decided she was over the original), and, of course, the large white shelving unit that purposefully displays over 350 polishes like pieces of art.
While Tuttle might be "besties" with Drybar's founder Allie Webb, and is often associated with her as part of an exclusive group of women's founders in LA, O&J couldn't be more opposite than the $45 blowout salon. Both are designed and branded expertly, and both filled a void in the market, but O&J's purpose is an entirely different one than Drybar's: $45 for a blowout is a steal; blowouts were usually a service that accompanied a haircut or a color session. The hair salon has over 100 franchised locations across the country and a bevy of products that are sold in Sephora and Ulta Beauty. Olive & June is a curated luxury nail experience: you might find cheaper salon options elsewhere — a traditional manicure with polish starts at $30 — but O&J prides itself on compensating its employees with a living wage and full-time health benefits, keeping the salon clean and inviting, and frankly, an experience where all your needs are catered to. (Perhaps that's why Drew Barrymore and Emma Roberts are fans?)
Tuttle said after opening the first salon in 2013, and the subsequent openings of Pasadena and Santa Monica locations, she was bombarded with questions about expanding: would she franchise? Sell the company? She admits she wants to oversee everything at all times, which doesn't lend itself to franchising (at this point, at least), and she wasn't ready to sell either. After researching, she learned that the nail industry is a $10B industry within a $90B beauty industry. Of that $10B, 90 percent is in services and 10 percent is in at-home products.
"Women on the coasts are participating in nails 40 times a year on average," Tuttle said. "Participating: sometimes they're doing it themselves, but predominantly they're doing it in the salon. Women outside Los Angeles, San Francisco, and New York are participating six times a year: three on their own, three in the salon, for special occasions, like birthdays, weddings, holidays."
When we paint our own nails, we're stumbling for reasons you have probably experienced: the non-dominant hand causes plenty of issues, you might not have a routine and therefore have no idea where to start, it takes too much time, etc. Overall, you don't feel you are capable or equipped to give yourself a good-looking, and dare I say polished-looking, manicure.
"I realized that the brands that are in the salons own the market, because salons are the market," Tuttle said. "I get why they wouldn't create a product for this 10 percent sliver of the beauty category. Except when you look at the women who go six times, they want to be 40 times. It's just that they can't. But everything is going to home: Netflix, food, face masks. Every part of beauty. Makeup is already 90 percent at-home, hair is 50/50, but why is nails 10 percent? I knew there was something there, and we had to solve this. We had to democratize the salon manicure."
Although Olive & June prides itself on a luxury experience for its clientele, the starting prices on the menu aren't that different than what someone in the middle of the country might be paying. "They're paying an average of $30 a mani, but they're getting not this experience," she said while looking around the salon. "You're paying more for the labor market — there's less labor, so the price goes up — but the problem is that people can't afford a $30 mani on a weekly basis."
She wanted to create something that gave people the happiness they feel when the walk into Olive & June and get a service, which got her thinking about how to crack at-home manicures. She went on strike and gave up salon manicures for 15 months, doing her own during that time. What she learned was it takes about 8-9 times for someone to paint their own nails at home to feel 100 percent comfortable painting both hands. Her goal is to get people comfortable in 1-2 tries, so then they feel confident enough in themselves to keep doing it. Hence The Poppy was born.
"We developed The Poppy with industrial designers, and we were basically like, 'Here's the biggest issues: number one, I need it to fit comfortably in my hand; number two, I need to stabilize my hand, to grip (the brush), to calm my nerves (using my less dominant hand); and number three, I want to be able to hold something so when my nails are wet, I'm not messing up my other nails."
The Poppy solves all of these digit dilemmas. It allows you to paint the nails of both hands with ease. The ergonomic handle pops on top of the polish brush to help stabilize both your dominant and non-dominant hands, preventing smudges and inconsistent layers. It's officially patented as well. And it fits on any polish brush, which was important to Tuttle, who works with brands she features in the salon like Essie and Deborah Lippman.
This isn't Olive & June's first or last foray into products: they launched nail art stickers last year, and they have several launches in the coming months. Overall, Tuttle wants people to feel they have the power when it comes to a good manicure, and for her, The Poppy is a step in that direction. "How do we get women actually using their polishes?" she said. "You have 20 at home, now start using them!"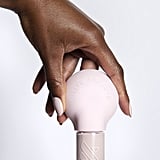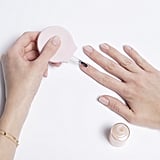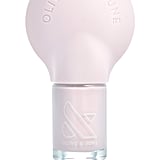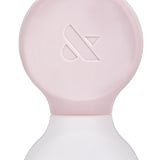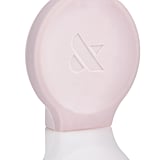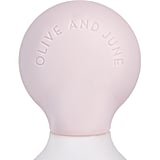 Source: Read Full Article