I seriously spill everything. Whether it be a cup of coffee or a bottle of foundation, it's going down. That's why I totally flipped when a friend sent me a link to this Tweexy Wearable Nail Polish Holder ($20). The genius invention keeps your polish in place while you paint your nails so you never worry about knocking it over. I had to try it for myself, so naturally I ordered one.
As soon as I got it, I pulled it out of the package to give it a try. The squishy silicone material it's made from is soft and flexible. All you do is push the product down onto your ring and middle finger — it fits easily. Then you pop your favorite nail polish bottle in the top, unscrew it, and get to painting. No matter how much I tilted my hand, the bottle never slipped or fell out. It was incredibly easy to use and I didn't have any unwanted polish spots on my floor.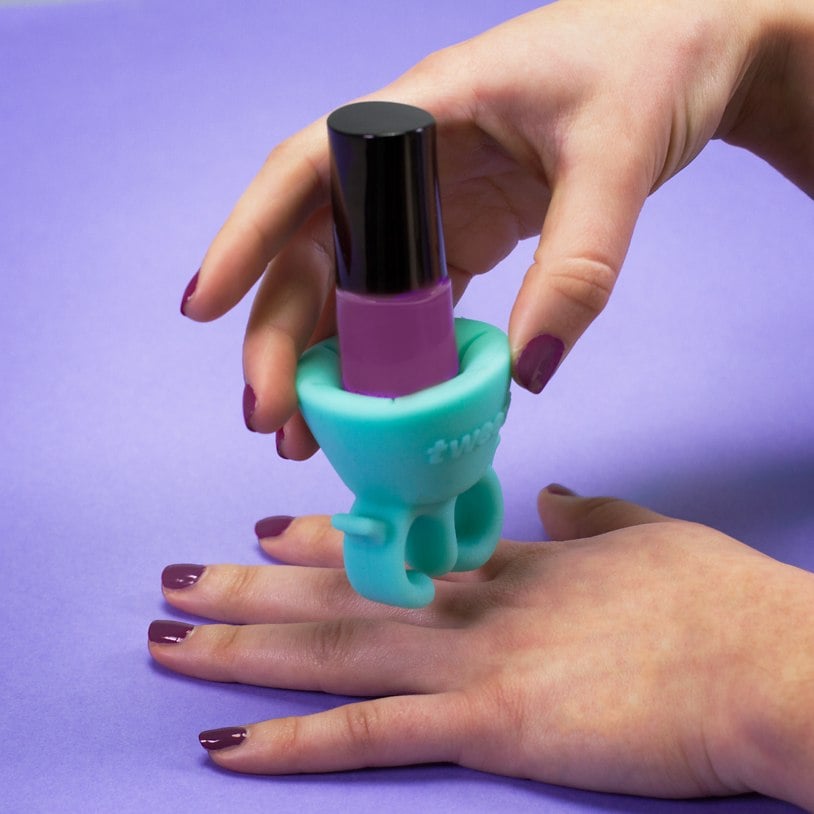 This cute little Tweexy comes in several colors including lavender, mint, blue, hot pink, and "unicorn swirl." If you're klutzy like me, I'm begging you to give this creation a try. You'll have one less stain to clean up!

Source: Read Full Article