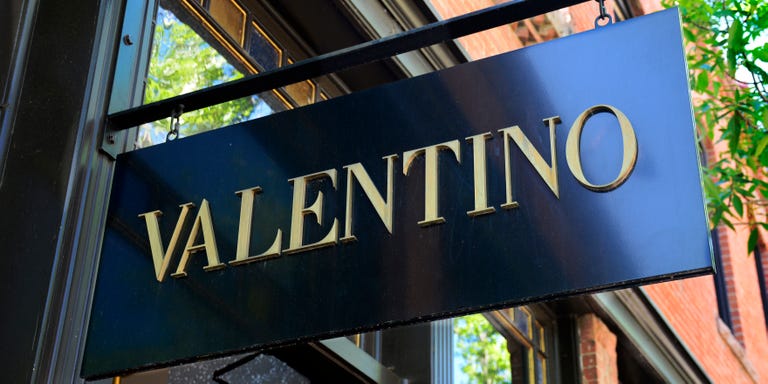 It was announced on Monday that Valentino and L'Oréal will be joining forces to develop a new line of beauty products.
According to their joint press release, "Valentino and L'Oréal have signed a worldwide long-term license agreement for the creation, development and distribution of fine fragrances and luxury beauty under the Valentino brand." The aim of this new collaboration is to bring the creative vision of Valentino to an even wider audience, using L'Oréal's expertize in the beauty industry.
And the reason that L'Oréal is keen to partner with the iconic brand is clear, as the press release reads: "Valentino today embodies the image of beauty, of the extraordinary and of modernity, and as such, provides a strong inspiration for fragrance and beauty creation."
CEO of Valentino, Stefano Sassi, said of the partnership, "We are very excited to start this new venture together with L'Oréal to further develop our beauty business. We believe Valentino has great potential within the category and that with L'Oréal's unparalleled expertise in the sector, we will be able to realize that potential."
And the Deputy CEO of L'Oréal, Nicolas Hieronimus, was just as excited about the news and revealed, "We are thrilled to have been granted the license of Maison Valentino. With its unique combination of prestige and modernity, Valentino definitely will appeal to millennial consumers around the globe and ideally complements our brand portfolio."
The partnership comes into force in January 2019, and will likely see Valentino beauty products and fine fragrances reach a mass market.
Source: Read Full Article