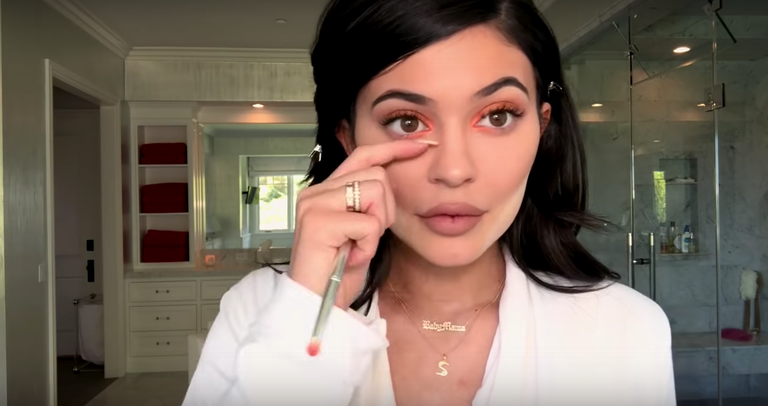 If you've ever wondered how Kosmetics Kween Kylie Jenner achieves her flawless beauty look, wonder no more, because she just broke down her entire routine start to finish to share her best tips. Don't worry, it only takes 37 steps to get there!
She starts with her brows, goes through the steps of creating the perfect copper eye, constructs a fierce contour, and ends with a shitload of blush and a setting spray to seal it allllll in. Watch it for yourself.
FYI, this is her version of not going too crazy because she "has some meetings," so like, nearly 40 steps is Kylie's version of simple.
Here are the utmost important takeaways from the video:
1. She tests out all of her products on her best friend Jordyn Woods because they live together. If you go to Kylie's house, be prepared to leave with swatches on your arms because she tries her products on everyone. Write that down.
2. Eyeshadow comes after the brows, but before her foundation, so she can use a makeup wipe to get rid of any eyeshadow that may fall down the face.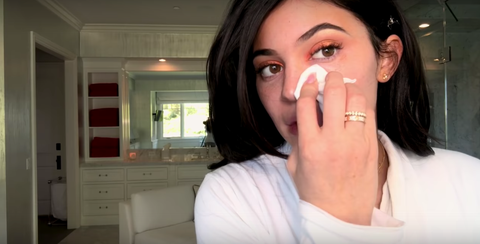 YouTube, Vogue
3. Four squirts of foundation is all she needs when she has a spray tan, but she really blends it in and she makes sure to take it down to the neck.
4. Her mom inspired her love of makeup, and she had two Chanel loose eyeshadow powders that to this day Kylie can't stop thinking about. "My mom always let me wear makeup…. My mom always let me be creatively wild, and go to my sixth grade class with purple eyeshadow and a cut crease."
5. After she does the full face of foundation, she takes extra foundation and lines the top of her brows, which allows her to not get too close with her big foundation brush.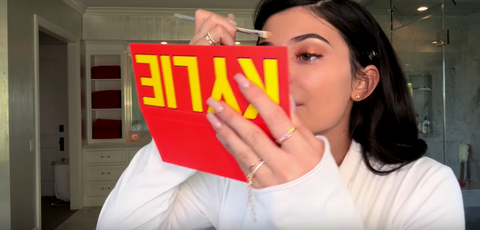 YouTube, Vogue
6. She and Kim don't compete when it comes to creating beauty products. "We really like making completely different products… the more makeup the better."
7. She uses lip-liner over her entire lip, and she can do it with her eyes closed.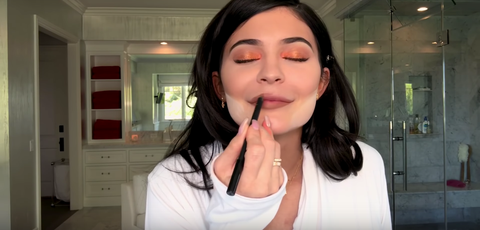 YouTube, Vogue
8. When she launched Kylie Lip Kits, she didn't even make it to the launch party before all the product sold out.
9. Blush is Kylie's favorite part of the routine. She puts it on her forehead, chin, and nose. She puts it all over. She says it makes her entire look feel complete.
10. Using black mascara on top but brown on the bottom can give you a more subtle look.
11. Finishing spray! It's important!
Watch the tutorial above for even more nuggets of wisdom from the beauty mogul herself.
Follow Emma on Instagram.
From: Cosmopolitan US
Source: Read Full Article