Since the watermelon is basically the mascot fruit of the summer, brands may as well make everything inspired by the sweet treat once vacay season is in full effect. The first official day of summer just hit and Winky Lux launched a watermelon lip balm that practically celebrates the occasion, putting the brand ahead of the curve.
When Winky Lux produces new lippies, the brand always goes all out. You won't just find the traditional bullets in their beauty family, but rather lip creams with unique designs and yummy smells. There was the Winky Lux coffee collection that combined gorgeous neutrals with the rich smell of a cup of java. Even better were their Valentine's Day-inspired lipsticks whose bullets came shaped like cutesy hearts. Basically, you can expect the best of the best whenever the brand's masterminds dream up a new product for the pout.
Now joining their lip family is a summer sensation that begs to enter your beauty stash. It's a custom shade that'll likely remind you of your childhood with its watermelon jolly rancher scent. A transforming lip product that won't look the same on no two beauty lovers, it's the one-of-a-kind balm you needed as of yesterday.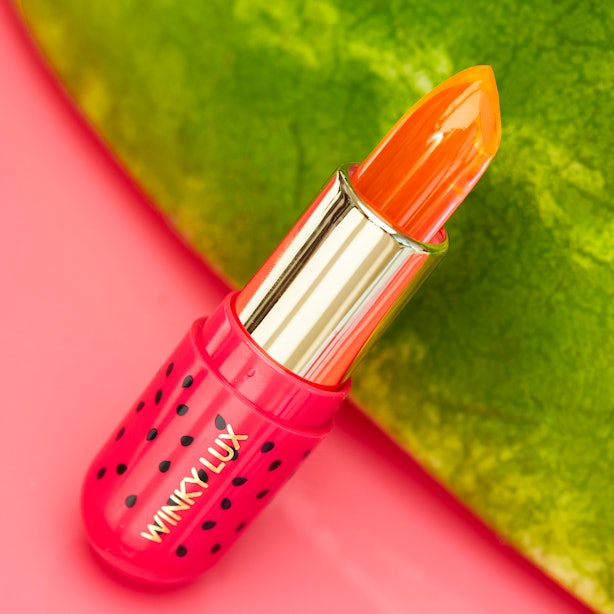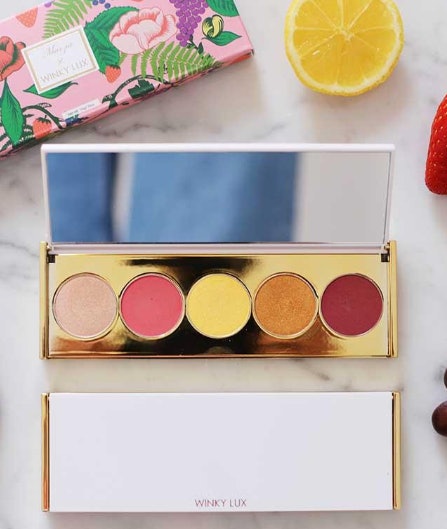 $25
If the Watermelon Balm suits your fancy, then Winky Lux's Marzia La Frutta Eyeshadow Palette will be right up your alley, too. The shadow set inspired by an Italian Garden of delectable fruits features a summery blend of hues, that even has a matte pink shade also fashioned after a juicy watermelon. With the Watermelon Balm on your pout and this gorgeous shade on your lids, you really can't go wrong with such a match-made-in-heaven combo.
As long as Winky Lux keeps watermelon on the brain, the brand really can't go wrong. Their highly-pigmented products really speak for themselves, but when all else, formulating a lippie with a fruity scent and taste can make things all the more better.
Source: Read Full Article