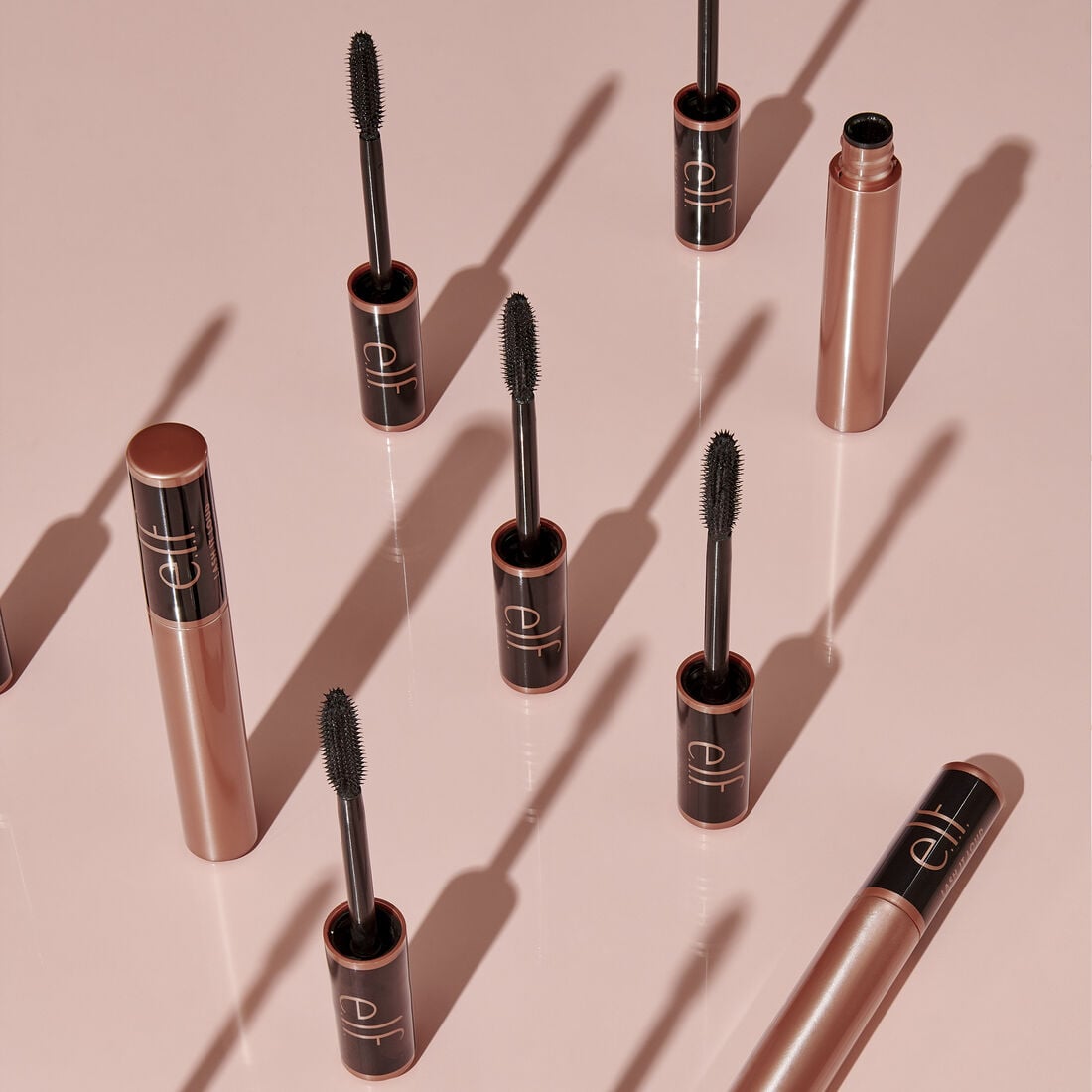 Sometimes two or three tubes of mascara are better than one. While I really only buy mascaras that can volumize and lengthen my eyelashes all by themselves, I've also found that pairing or layering certain formulas can take my lash look to a whole new level.
I frequently turn to this trick when I want next-level, dramatic eyelashes that rival a pair of falsies.
I usually start by choosing a mascara with a thick, fluffy brush and a formula designed to lift, volumize, and plump up each individual eyelash with pigment, like the e.l.f. Cosmetics Big Mood Volumizing Mascara in Pitch Black ($7) or the W3LL People Expressionist Volumizing Mascara ($19). As someone with naturally fair and thin lashes (but a lot of them!), I use these to create a denser lash look and draw more attention to my blue eyes.
Once I'm done working that brush through my top lashes, I move on to the bottom with a different wand. (This is when the mascara pairing really comes into play.) My bottom lashes are even tinier and thinner than the top, so a fluffy brush tends to overwhelm them and create smudges that I then have to remove with a Q-tip. For this area, I tend to opt for a mascara with a thinner wand with tiny silicone bristles, like the e.l.f. Cosmetics Lash It Loud Mascara ($6).
To prevent clumps or smudges, I wipe off excess pigment and then gently and very slowly work the wand through my bottom lashes. I find the e.l.f. Cosmetics Lash It Loud Mascara is particularly great for adding length to these little hairs.
Depending on the mascaras I have in stock, I will sometimes layer two mascara formulas over one another, or just use a different mascara toward the ends of my upper lashes to boost the volume even more. In order to avoid flaking or clumping, I recommend doing this immediately after applying your first product.
Source: Read Full Article