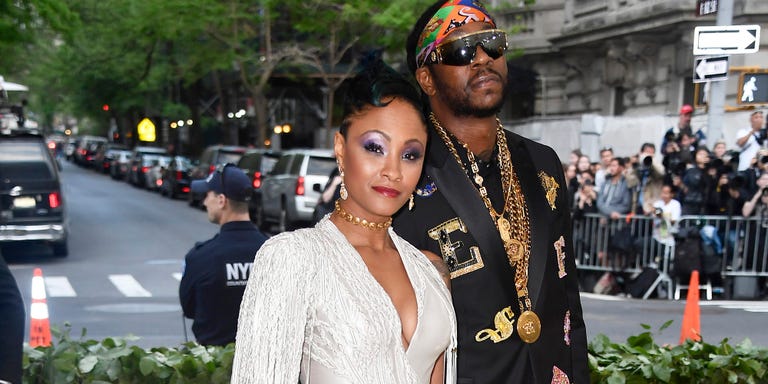 The attendees of the Met Gala's "Heavenly Bodies: Fashion and the Catholic Imagination," red carpet are taking to this year's event like dressing for a Sunday mass–or a wedding mass, now that 2 Chainz has popped the question on the red carpet. The rapper got down on one knee for his longtime girlfriend, Natasha Ward, half way up the Metropolitan Museum of Art's stairs as they walked the white carpet this evening. Appropriately, Ward was wearing white.
Ward could not contain her emotions, understandably, and teared up as soon as 2 Chainz got down on one knee. While the night is typically about the fashion, the hosts, the exhibition and fundraising for the museum, we understand the sentiment behind proposing on the Met Gala carpet.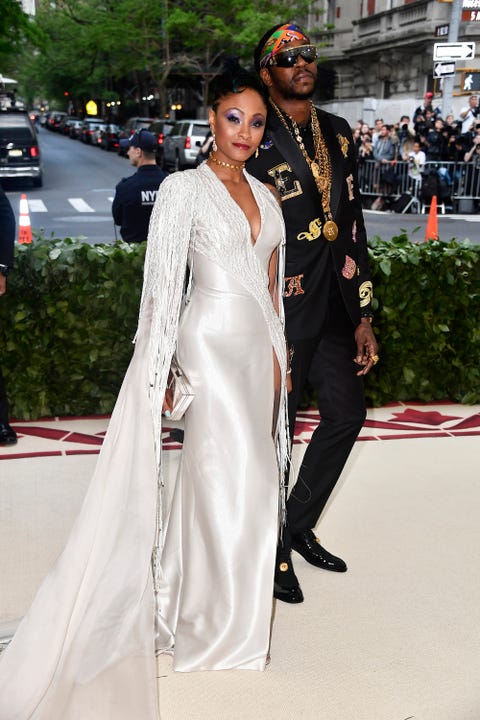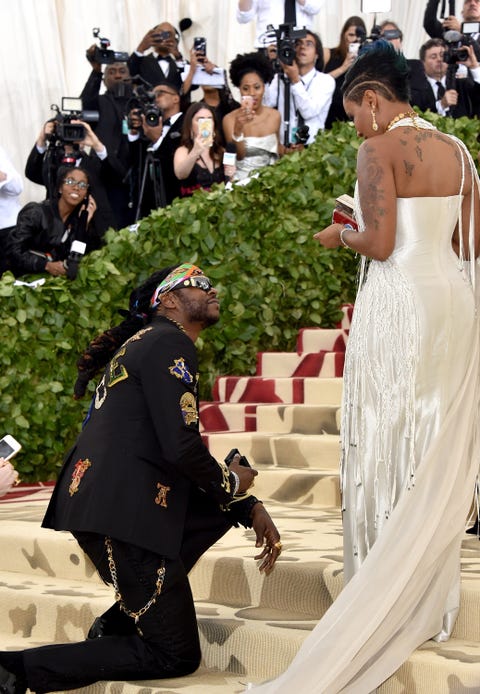 The most popular time of the year to get engaged is between Thanksgiving and Valentine's Day, but presenting a ring on the first Monday of May fits the bill for a myriad of reasons. Most pop the question while they are spending time with their families and feeling the holiday spirit, but proposing when you're both dressed to perfection, surrounded by cameras ready to capture the moment and standing right next to Frances McDormand, clad to perfection in Valentino Haute Couture, certainly tops presenting the ring in your parent's living room surrounded by stockings and a fully ornamented tree.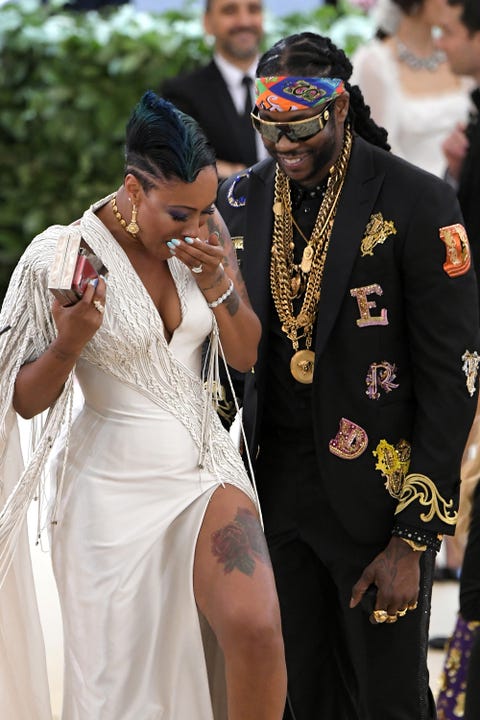 As expected, Ward said yes through shock, awe and a few heartfelt tears. When Complex asked the rapper when he decided to make the bold move on the carpet, 2 Chainz admitted, "about a minute ago."
Source: Read Full Article