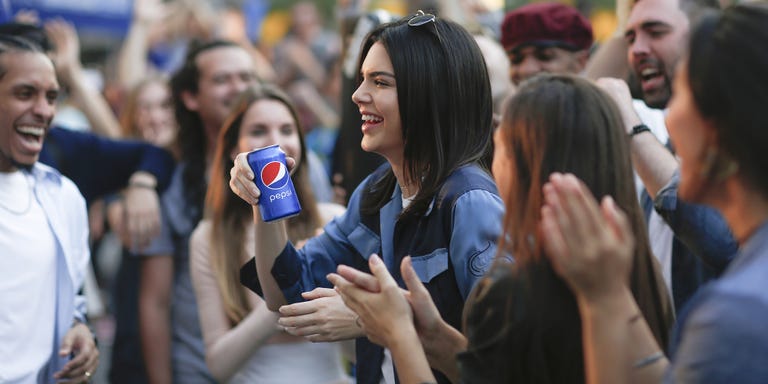 In their decade in the public eye, members of the Kardashian-Jenner family have been involved in numerous scandals. It's just part of being a Kardashian, like contouring or wearing Pablo t-shirts. Here, a selection of some of their most memorable controversies.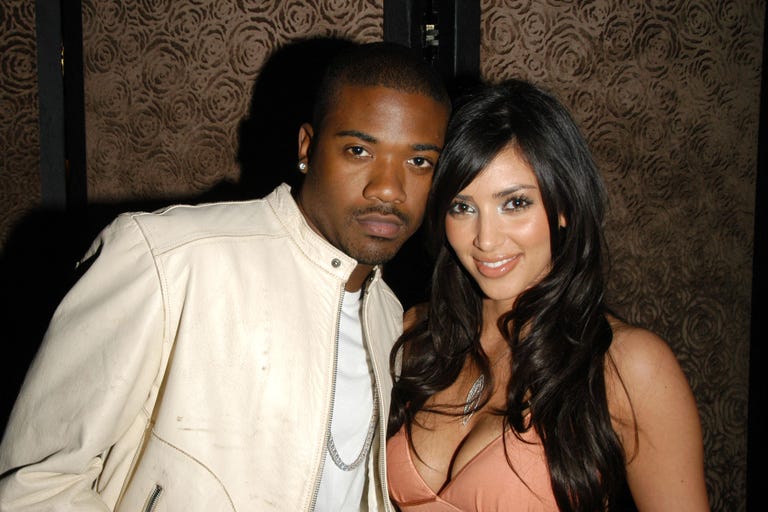 The Kardashian scandal that started it all! In 2002, Kim Kardashian made a sex tape with her then-boyfriend Ray J (seen here with Kim in 2006). In 2007, Vivid Entertainment released the tape as Kim Kardashian Superstar. Kim initially tried to stop the release of the tape but eventually settled for a reported $5 million. According to TMZ, the video has been watched more than 200 million times.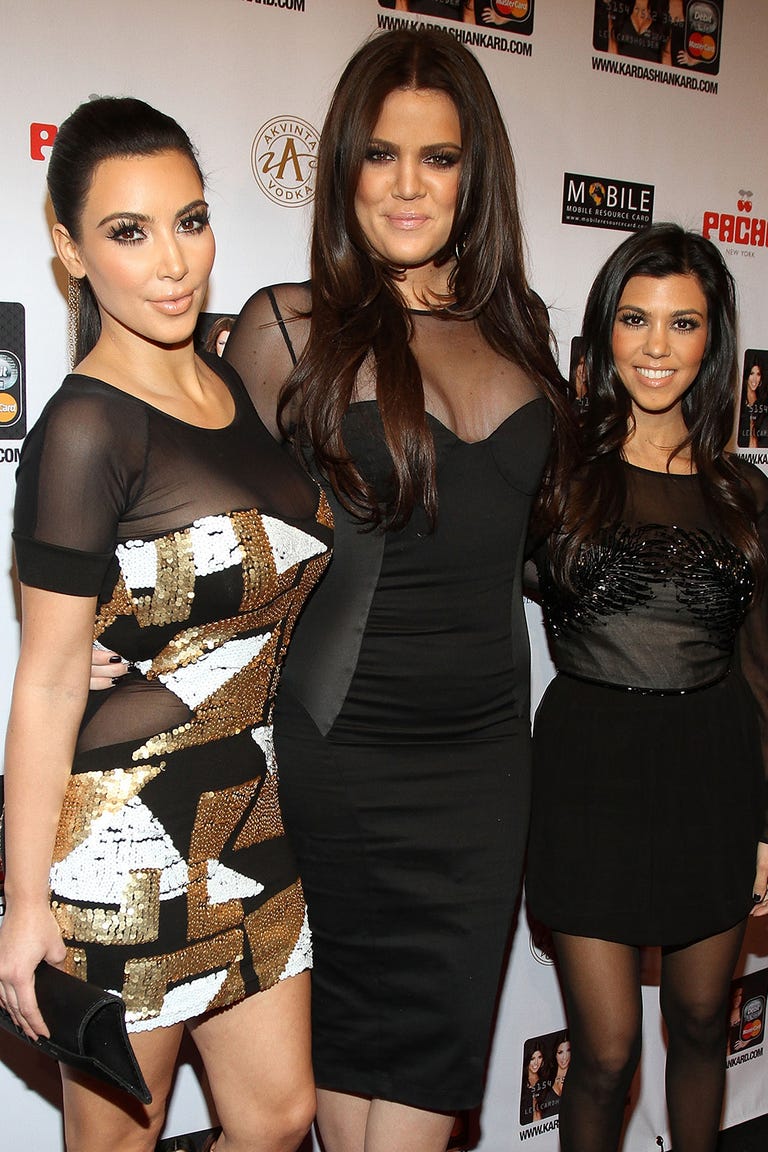 In 2010, Kourtney, Kim, and Khloé introduced the Kardashian Kard, a prepaid credit card produced in collaboration with Mastercard. Unfortunately, the Kard came with a ton of fees, which wasn't a great look for something targeted at teens and young adults. Less than a month later, the Kard enterprise was shut down for good.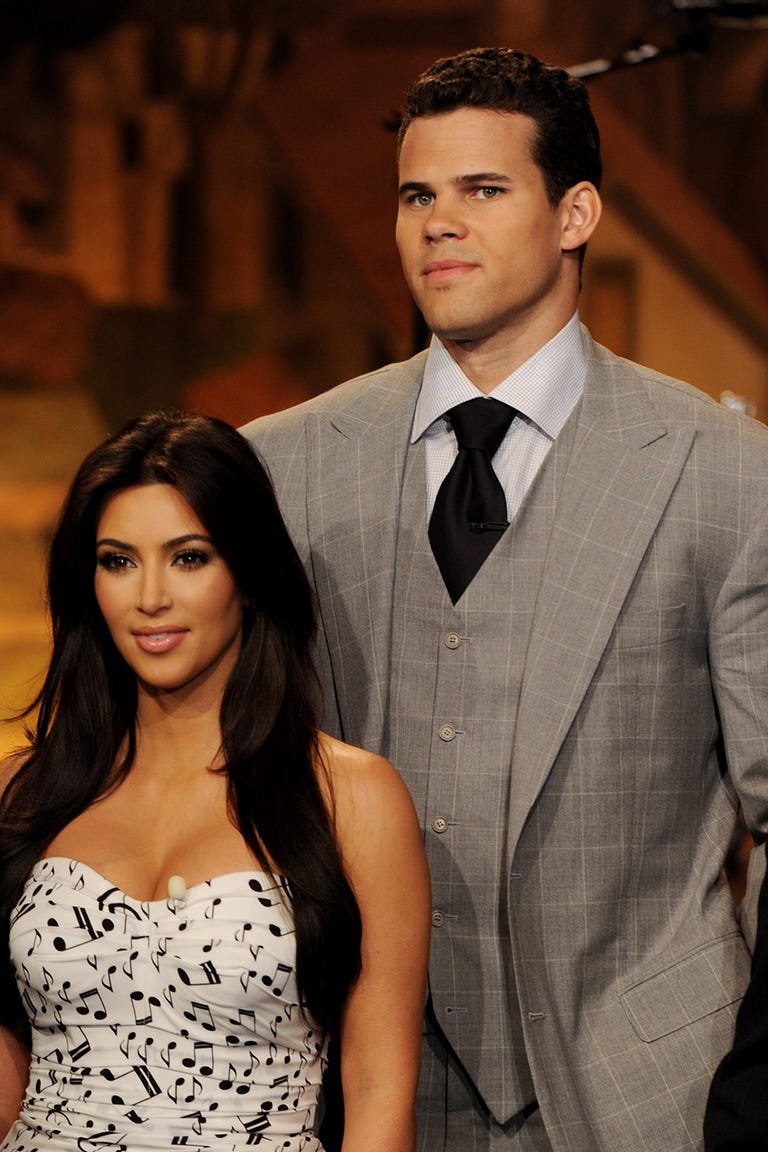 The sex tape might have started the empire, but this is the one that forced your dad to learn Kim's name. Kim started dating NBA player Kris Humphries in 2010; they got engaged in May 2011 and married in August. The ceremony aired on E! in early October, but on Oct. 31, Kim filed for divorce. It was a PR low point for the family, who were accused of staging the entire event as a publicity stunt. (The divorce was not finalized until 2013.)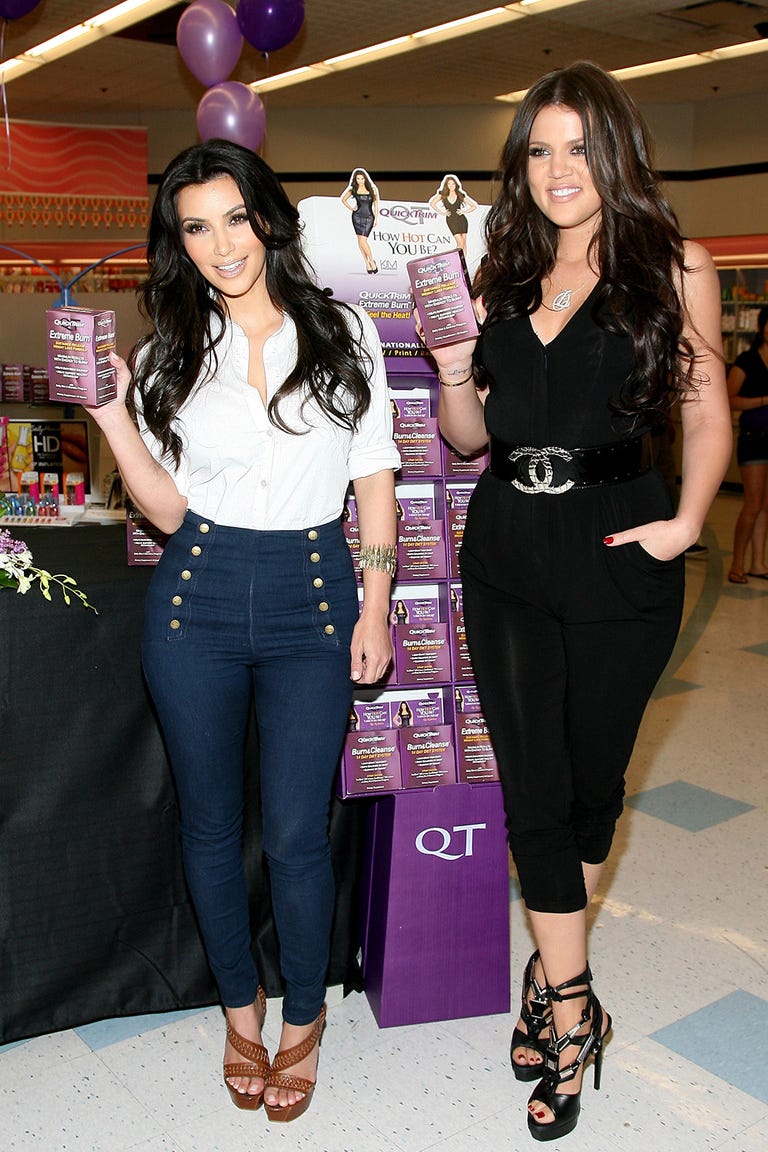 Before they got deals with companies like Balmain and Calvin Klein, the Kardashians shilled for diet pill company QuickTrim (this photo is from a 2010 in-store appearance). In 2012, Kim, Khloé, and Kourtney were named in a $5 million lawsuit against the company that alleged the marketing advertised "misleading" results; the case was settled in 2013.
In 2014, the family threw a Coachella-themed birthday party for North West called Kidchella. Khloé decided to wear a Native American headdress to the event, which did not go over well with representatives from various Native American communities.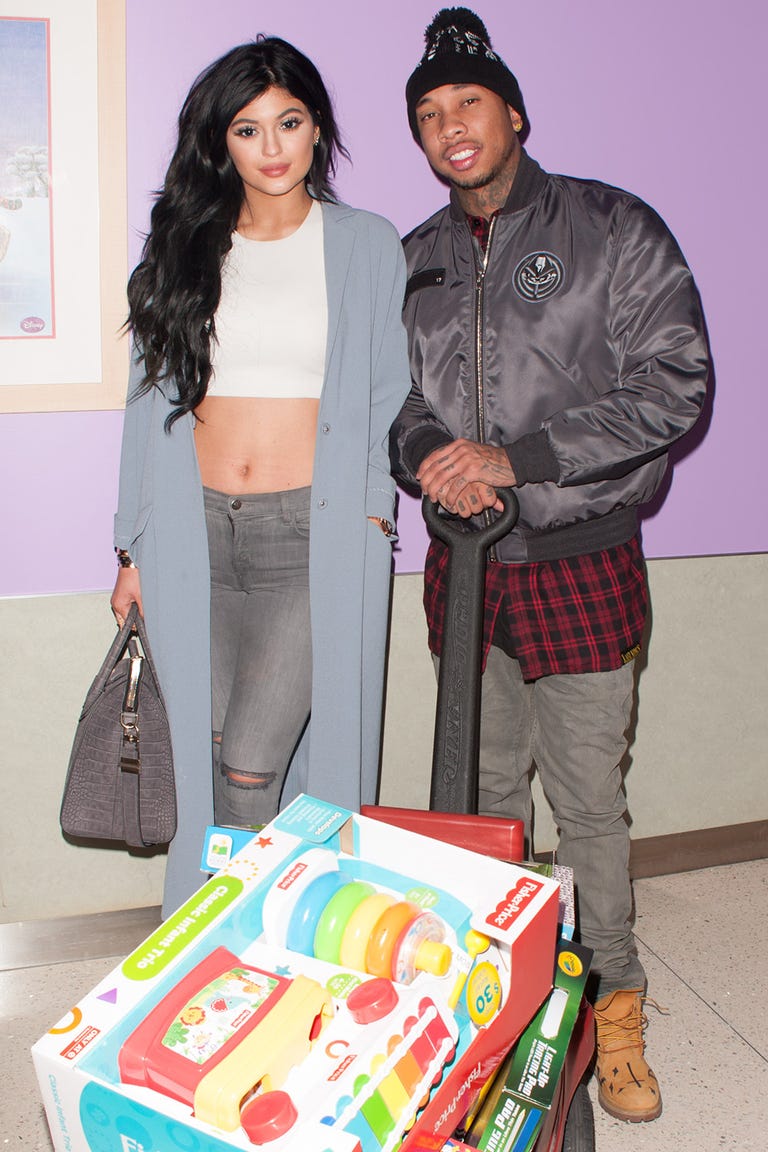 By the time Kylie and Tyga broke up for good in 2017, he'd become a fixture at family events, but their relationship didn't have such a low-key start. Dating rumors about the pair started (1) before Kylie was 18 and (2) very shortly after Tyga called off his engagement to Blac Chyna. In 2015, after Kylie turned 18, they became more official on Instagram, and Kylie starred in Tyga's video for "Stimulated."
While visiting Dubai in 2015, Khloé posted this photo of herself wearing a niqab, a traditional face covering worn by some Muslim women. Commenters immediately began questioning Khloé's decision to wear the niqab; she later asked two Dash employees about the incident on an episode of Keeping Up With the Kardashians and got a lesson in cultural appropriation.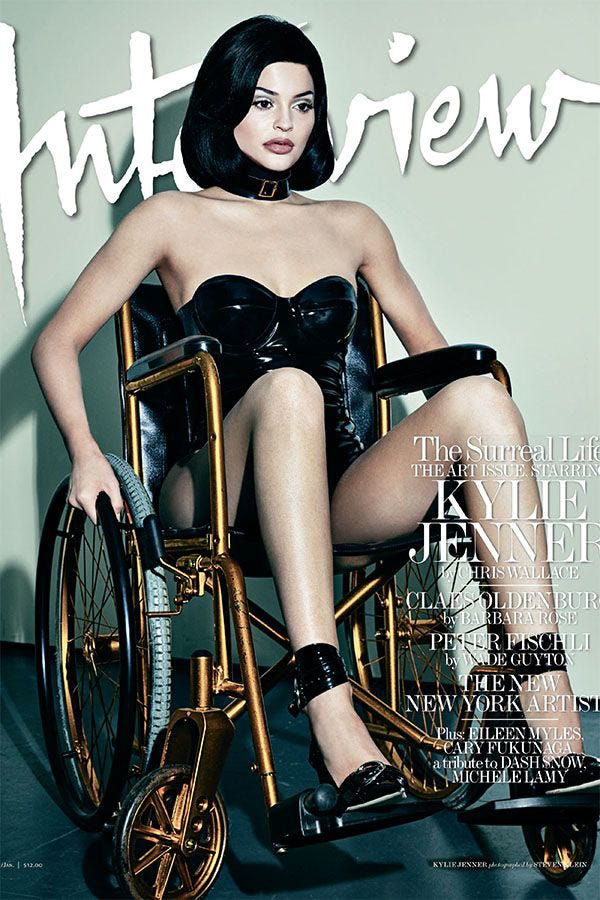 For an Interview magazine spread shot by Steven Klein, Kylie posed in a wheelchair. Critics of the cover, some who use wheelchairs in their real lives took to social media to express their displeasure with the photos, but the magazine defended the shoot as an homage to the artist Allen Jones.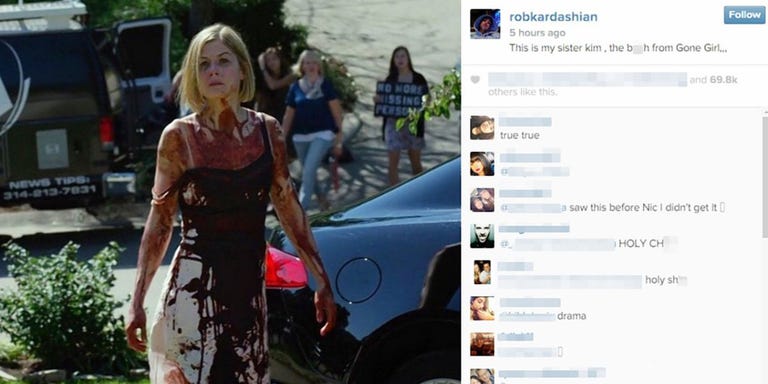 This one's just the best. During one of his self-imposed exiles from the family, Rob posted this image of Amy from Gone Girl — a character who fakes her own death and frames her husband for murder — and said this was his sister Kim, "the bitch from Gone Girl." Kim said Rob thought he was being funny, which, sure. It must be water under the bridge now, though, because in 2017, Rob gave Kim a pair of "Gone Girl" socks.
Kylie's cosmetics company has grown exponentially since she launched it with her Lip Kits in 2015, but things haven't always been smooth sailing. In 2015, makeup artist Vlada Haggerty accused Kylie of copying her designs for some of the Lip Kit advertising. It happened again in 2016 (as seen in the Instagram here), but in 2017, Vlada wrote on Instagram that the issue had been resolved.
Kim has been very open about how much she struggled during her pregnancies, and in 2015, she started promoting a morning-sickness drug called Diclegis on Instagram. The FDA asked her to recall the post, though, because she failed to include information about potential risks. She was still shilling for Diclegis as recently as 2017, but with the now-mandatory designation of "#ad."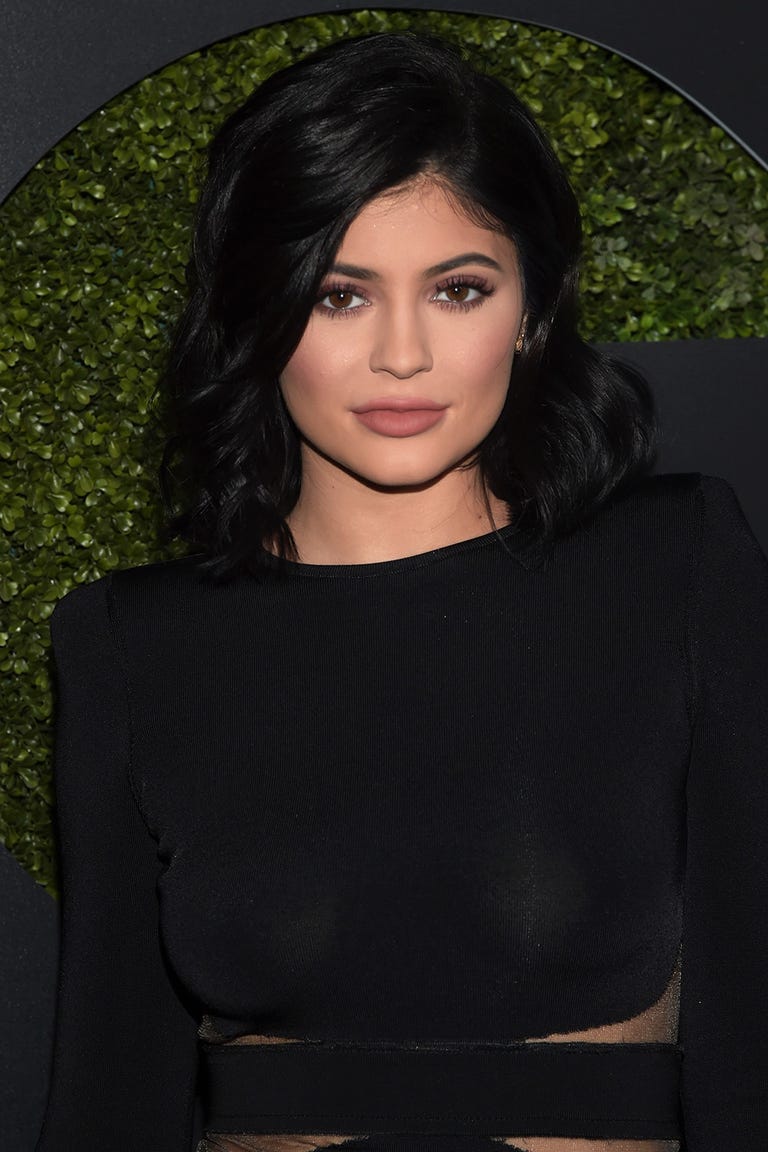 It's hard to remember now, but there was a time when Kylie swore up and down that her lips were that huge thanks to a combination of nature and over-lining. Finally, in 2015, she admitted that she'd tried "temporary" lip fillers, and in 2016 talked more about the sometimes painful procedure.
When Vogue Spain asked Kendall to be on their cover in 2016, they also asked her to do a video shoot where she pretended to be a ballerina. This did not go over well with real ballerinas, who didn't appreciate the implication that anyone can do something that requires hours and hours of training and practice.
Back in 2016, Kim and some of the other Kardashians were obsessed with a hairstyle they called "boxer braids." Cultural critics were quick to point out that these were really cornrows, a hairstyle not invented by the Kardashians. It was one of only many times Kim and co. faced criticism for taking credit for a trend they did not create or popularize.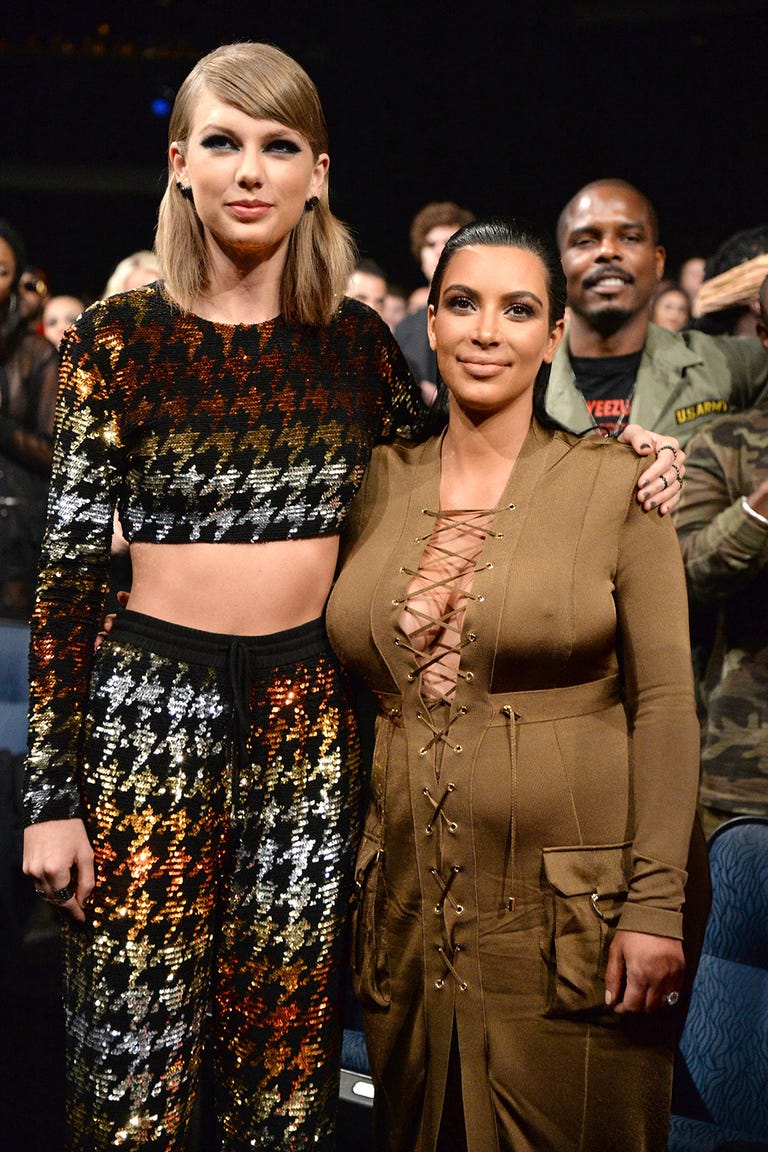 Depending on how you feel about Taylor Swift, this is either a scandal or a high point in American pop culture, but the gist is this: Taylor claimed she didn't give Kanye approval for the "Famous" lyrics, then Kim came through with receipts in the form of a Snapchat video. Whether you believe Kim or Taylor's side of the story, the lesson is the same: Don't get on Kim's bad side.
Another year, another Kylie copying scandal. After Kylie wore this look to a Coachella event, an Australian designer named Brit Day accused her of taking "inspiration" from her without permission or attribution and shared a photo of herself in the same outfit with the same rainbow braids.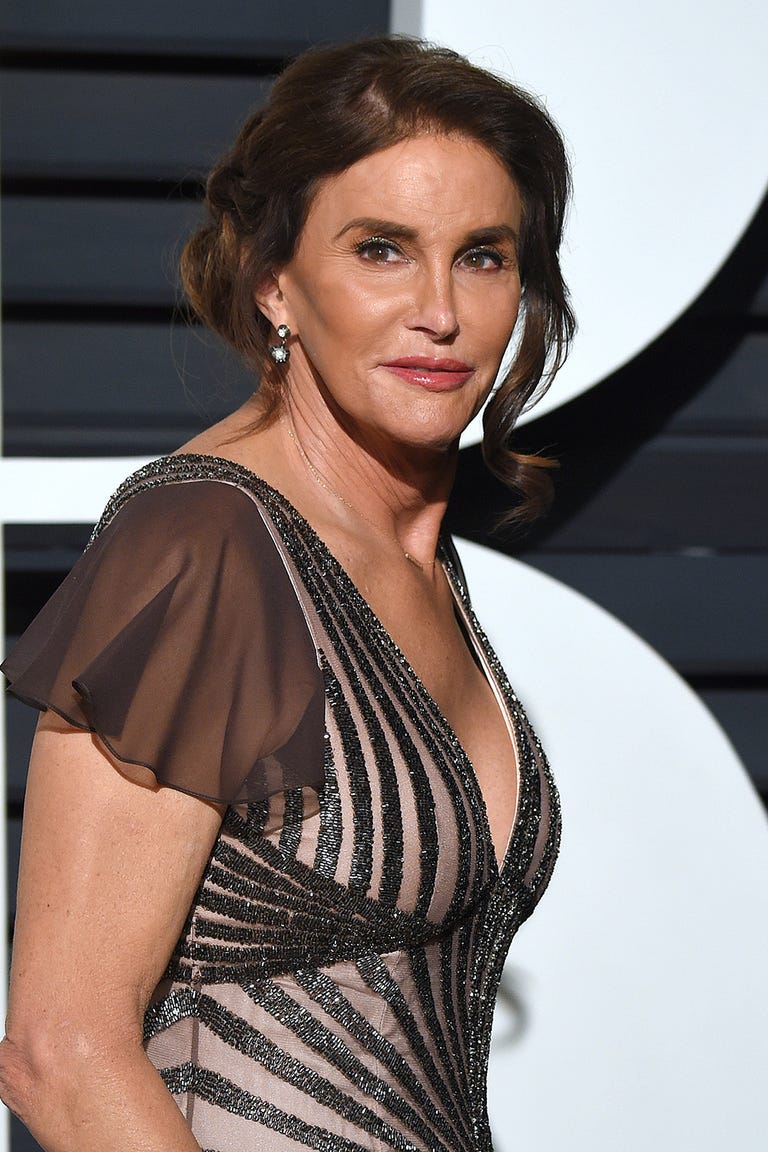 Despite being a member of community that gets no love from the GOP, Caitlyn has never given up her interest in the Republican party. She was pro–Ted Cruz during the 2016 primaries, but threw her weight behind Trump once he became the nominee and in 2017 attended events surrounding his inauguration. (She has since sort of come around, and in 2018 finally admitted that the administration has a terrible record on transgender issues.)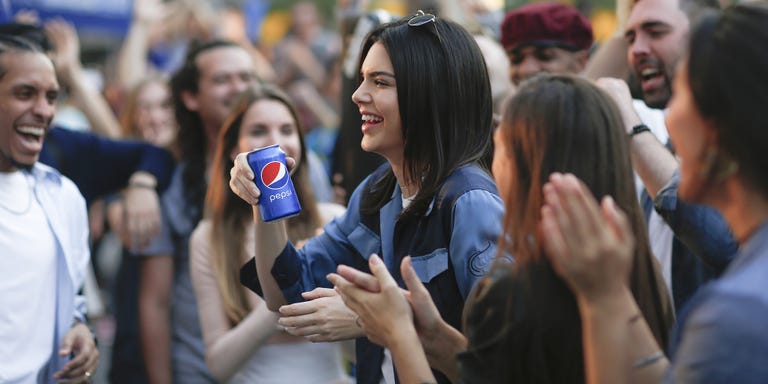 Surely you remember this one — Kendall starred in an ad that presented Pepsi as the cure for all the world's ills, amid a national climate of widespread protest against police shootings. Pepsi pulled the ad almost immediately and apologized to Kendall for involving her; Kendall later addressed the incident on KUWTK.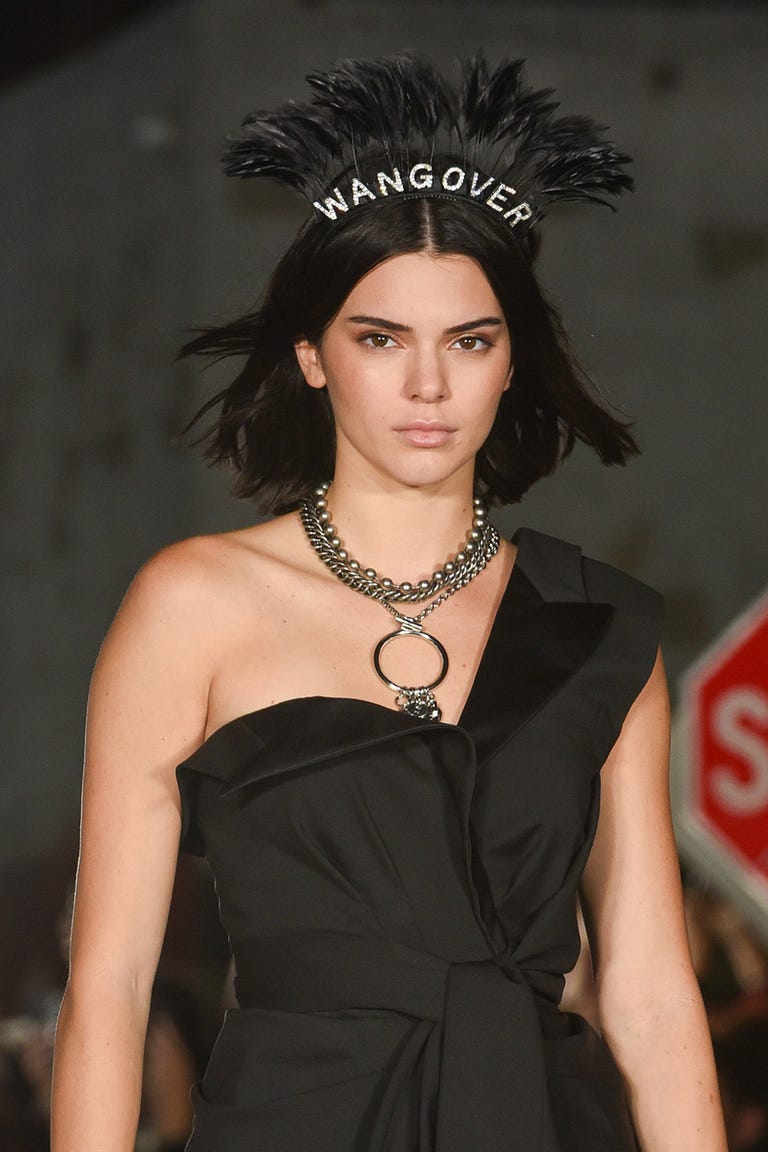 Kendall had a rough 2017, but maybe not as rough as the people who started the Fyre Festival, a failed music festival that was supposed to be luxurious but ended up turning out kind of like The Hunger Games. Kendall was initially involved with promoting the event via Instagram, but deleted the posts after the whole thing turned out to be a bust.
After Kylie released a new line of camo clothing, PluggedNYC designer Tizita Balemlay claimed that Kylie ripped off her designs. She also alleged that Kylie's stylist had requested samples of PluggedNYC looks.
For some reason, Kylie and Kendall decided it would be a good idea to release a Kendall + Kylie t-shirt line featuring their faces superimposed over photos of deceased rappers Tupac Shakur and Notorious B.I.G. No one liked this, least of all Biggie's mother Voletta Wallace, who said no one from the estate had been contacted. The sisters apologized, and in 2018, a lawsuit about the use of the Tupac photo was dropped.
Buckle in, this one's complicated. First, makeup artist Jeffree Star criticized Kim's KKW Beauty line. Then some Kim fans came at him for coming at her, but then others reminded those fans that Jeffree had said some racist things in his past. Kim was apparently unaware of these things and defended him on Snapchat, which led Kim fans to wonder why she was defending a controversial figure like Jeffree. She then sort of apologized, saying that she thinks he deserves to be forgiven for his past.
When KKW Beauty debuted last year, the first round of ads (this version came after the backlash) featured Kim with a much darker complexion than she normally has, leading Twitter users to accuse her of intentionally darkening her skin tone. Kim later said she never meant to offend and thought the problem was called by bad contrast.
One of Kim's several Halloween costumes in 2017 was Aaliyah in the "Try Again" music video. While the fashion portion of the look was well-executed, the costume drew criticism because it involved Kim, who is not black, dressing up like a black woman. Kim apologized by saying that she and her family "don't see color."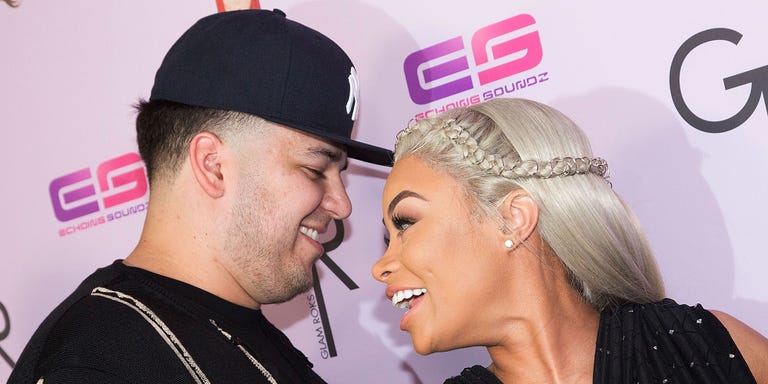 Rob's relationship with Blac Chyna was a constant roller coaster of drama, but the low point came when Rob shared intimate photos of Chyna on Instagram as "payback" and claimed that she'd been cheating on him. Chyna responded by saying that Rob hit her during their relationship. As of 2018, they're still publicly squabbling, but they reached a custody agreement last year.
Yep, it's another braid controversy! Having not learned her lesson after the "boxer braids" incident, Kim wore Fulani braids in January and called them "Bo Derek" braids, which, again, did not go over well.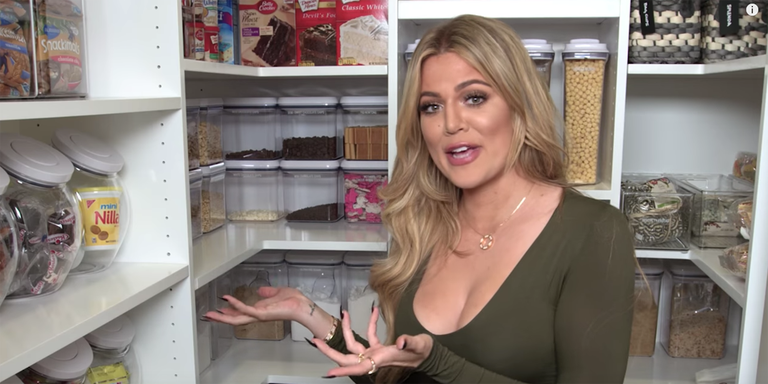 Since launching her Khloé With a K app, Khloé has had a video feature called "Khlo-C-D" where she showcases her deranged organizational skills — stacked Oreos, many different kinds of pickles, etc. This year, though, people with actual OCD started to call her out for the title, which is you know, a real disorder.
Kourtney is far and away the least controversial Kardashian sister, but she was still bound to pop up somewhere. This sexy photo was taken by her eight-year-old son Mason, which is either impressive or weird. Also weird? The time Kim posted a topless picture taken by North.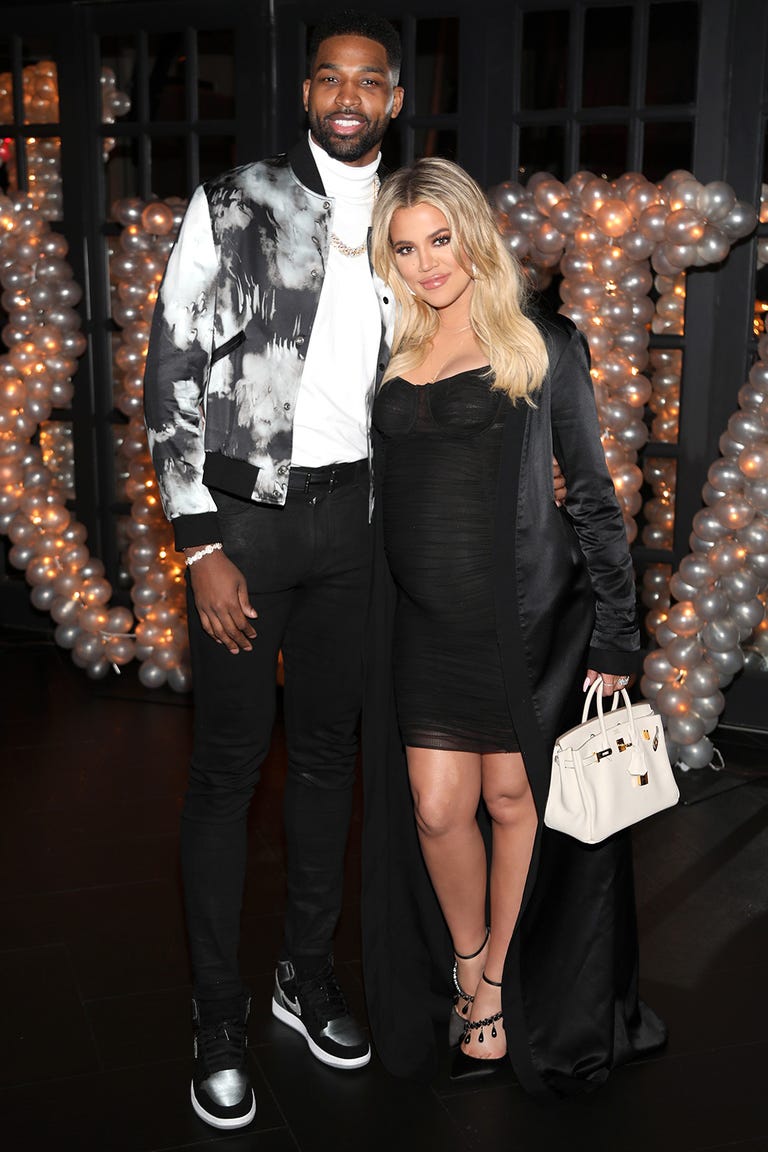 If you haven't heard about this one, (1) please invite me to your cave, it sounds nice and quite there and (2) read this to catch up.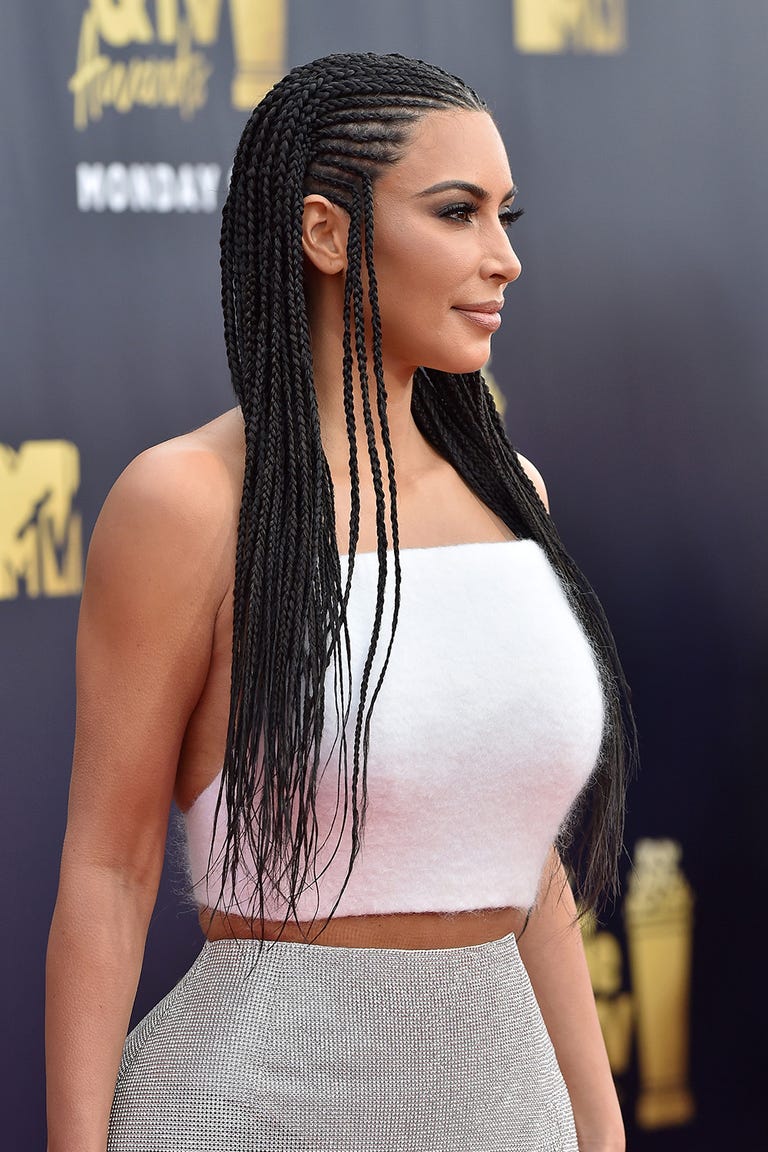 Oops, she did it again! This time at the MTV Movie and TV Awards. Some things never change, I guess.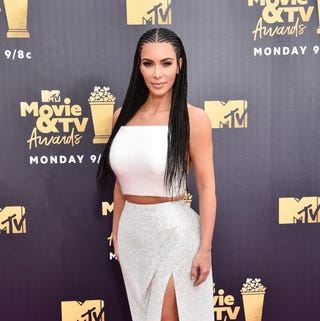 Source: Read Full Article