Sorry, Brad Pitt, Ben Affleck and Chris Martin. Gwyneth Paltrow says she's now in her first "adult relationship."
The actress and Goop guru told The Sunday Times that her fiance, writer-director Brad Falchuk, is taking her places that she's never gone.
"Now, for the first time, I feel I'm in an adult relationship that is sometimes uncomfortable, because he sort of demands a certain level of intimacy and communication that I haven't been held to before," she told couples counselor Esther Perel in an interview. "What came up in the first couple of years of our relationship was how incapable I was in this realm, how I feared intimacy and communication."
The Oscar winner, of course, was famously involved with Pitt and Affleck before her 10-years-plus marriage to Coldplay frontman Martin, which resulted in two children and a "conscious uncoupling." She announced her engagement to Falchuk in January, more than three years after they met when Paltrow did a guest arc on "Glee."
Discussing no man in particular, Paltrow told the therapist: "In the past, I've been in relationships with men who had intimacy issues, so I could be, like, 'I'm fine, I'm ready to do this,' and let myself think he's the one with the problem. In a way, some of the relationships were designed to keep me out of intimacy."
She continued: "I had two typical types of relationships: one where I was constantly chasing and trying to win someone over, and one where I was put off by the person's capacity for the relationship ― and those relationships were very short-lived."
Check out the full interview at The Sunday Times.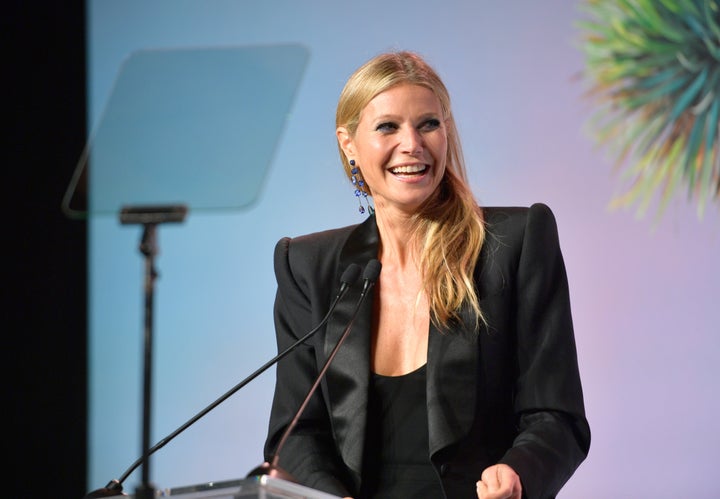 H/T Entertainment Tonight
Source: Read Full Article