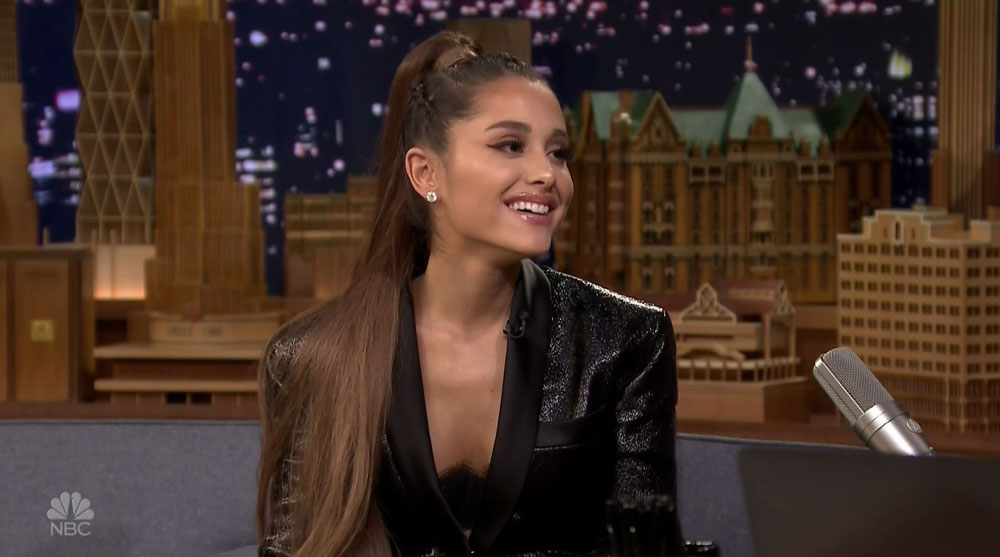 Ariana Grande was a guest on the Tonight Show last Thursday. She's been promoting her album, Sweetener, which came out on Friday. She premiered some of her songs, including the opening track Breathing, which she said is about dealing with anxiety. There's also a song that's called "Pete Davidson," it's not called just Pete she used his full name. It's a slow jam, you can hear it at about 3:40 into the video below and here's a link to the lyrics. She calls him her soulmate and talks about their relationship like it's fated. It turns out that she knew she would marry him when she met him. Here's what she told Jimmy Fallon about that:
We met on SNL like 2, 3 years ago whenever that was [ed note: it was March, 2016]. We never liked exchanged numbers or anything. We weren't even like friends for the longest time. I had the biggest crush in the whole world on him for the whole time, for like forever. My friends just made fun of me… I like left his writers room when we were writing skits and stuff for the show. My tour manager was in the hallway. I'm not a crushy person I don't have like crushes on people I don't know. I left and I like jokingly said to my tour manager 'I'm going to marry him 100%.'
[From The Tonight Show]
After that she joked about her grandmother facetiming Pete for the first time and calling him David. She did her New York accent to impersonate her and it was hilarious. I guess sometimes you feel a connection to someone immediately, but I'm a little more pragmatic than that and am not a "love at first sight" person.
Later in the show Ariana sang "Natural Woman" as a tribute to Aretha Franklin and it was lovely. She also told a story about meeting Aretha when they both performed at the White House. Aretha called her later and asked if it was ok if she sent her some music from her nephew. Ariana of course said "yes" and got a CD in the mail four months later.
In another recent interview, with radio station Beats 1, Ariana got upset and understandably started crying when she talked about her song "Get Well Soon." It's about the Manchester bombing, where 23 people, half of them children, were killed in a terrorist bombing at her concert in 2017. Of course she's still upset talking about that, I can't imagine what she went through. She said that the song is about dealing with anxiety and living in the moment. You can see the interview and read more quotes from it on US Magazine's site. I'll just say that I get why she got serious with Pete so fast and I'll leave it at that.
Here's Ariana's interview on The Tonight Show. The part where she talks about first meeting Pete is at 5:00 in.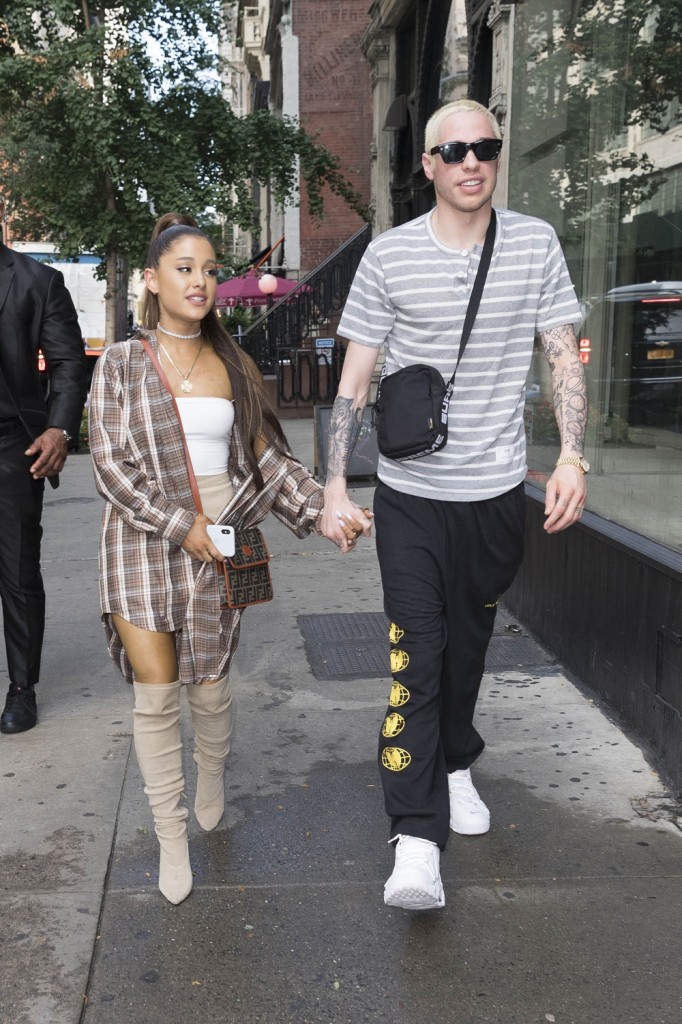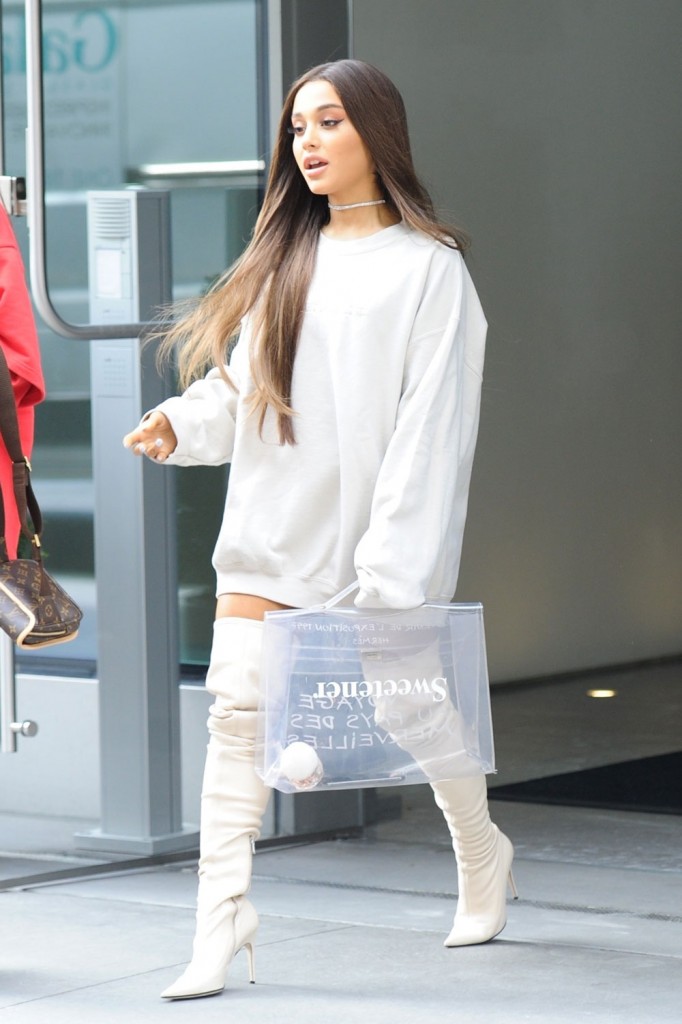 photos credit: WENN and Backgrid
Source: Read Full Article