Have you been following Ariana Grande and Pete Davidson's whirlwind romance? LOL, who am I kidding, of course you have. It's as if they've wrapped up a decade of adoration and affection into about 10 minutes, and say what you want, but it's entertaining as hell to watch this love story unfold. We've watched Ariana and Pete send each other all the heart-eye emojis on social media. We've seen the two gush about moving in together after about 8 minutes of dating. And now, we're finally witnessing something just as glorious: the discussion of little Grande-Davidson babies. That's right, Ariana Grande's tweet about having kids with Pete Davidson will make you sort of swoon.
A very, very brief synopsis of what's been going down the past few weeks with our girl Ariana Grande and SNL comedian Pete Davidson: The pair began dating in early May 2018, when the news of their relationship broke via E! News with a source telling the outlet that Grande and Davidson were only casually dating. Fast forward just a few weeks into their relationship to when a report from Us Weekly revealed that the two "were telling people that they're engaged" while celebrating Robert Pattinson's birthday party in Los Angeles on Saturday, June 9.
From there, things only sped up (kind of hard to believe, but there you have it.) Pete Davidson commented about his engagement to Ariana Grande on The Tonight Show on June 20, and on that very same day, a report from People revealed the two are NOT taking things slow (shocker) when it comes to living together, and reported that the pair moved into a luxury apartment building in New York City, which offers super casual apartment-style amenities like an on-site fitness facility, a juice bar, a 75-foot indoor pool, and a private spa suite.
My first apartment that I moved into with my now-husband had a washer and a dryer, so I feel like I am totally on par with Grande and Davidson's lavish new digs.
She even used a Spongebob Squarepants meme on her Instagram story to describe her moving adventures: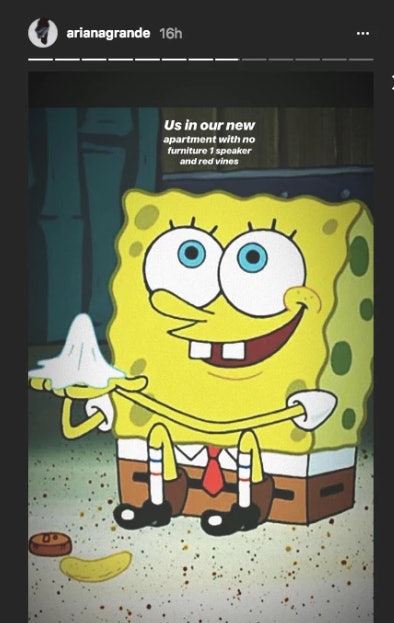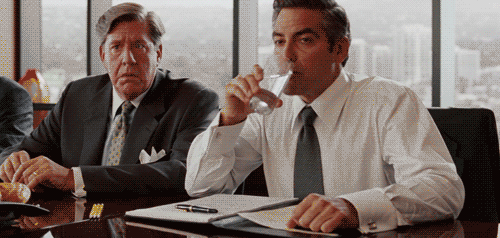 WELL ALRIGHTY THEN.
So now that we know more about Ariana Grande and Pete Davidson (emphasis on Pete, TBH) and their aspirations for their relationship in the future, I'm just going to sit here patiently waiting for the next big announcement from them. Maybe it won't be babies, but I know they've definitely got more surprises for us up their sleeves.
Source: Read Full Article