Like many of you, I never received my Hogwarts letter in the mail. I never received an owl, went shopping for my first wand, or found out that I had a long-lost uncle trapped in a prison far, far away. Nope. Sadly, I grew up in Connecticut, went to public school, and never showed any signs of having any magical powers. But now that the Hudson Hotel serves Harry Potter-themed cocktails, I can forgo "wizarding" school and still feel magical.
Forget the Hogwarts Express, and don't even think about whipping out that nasty floo powder. Getting to Hogwarts just got exponentially easier, because the Hudson Hotel's Library Bar is serving Harry Potter-themed cocktails until May 11, in honor of Harry Potter and the Cursed Child's opening week on Broadway. According to SecretNYC, the Library Bar be serving four different cocktails, each representing a Hogwarts house. Although no butterbeer will be served, the mixologists have concocted these beverages with upmost precision. You won't even miss butterbeer when you're sipping the magic.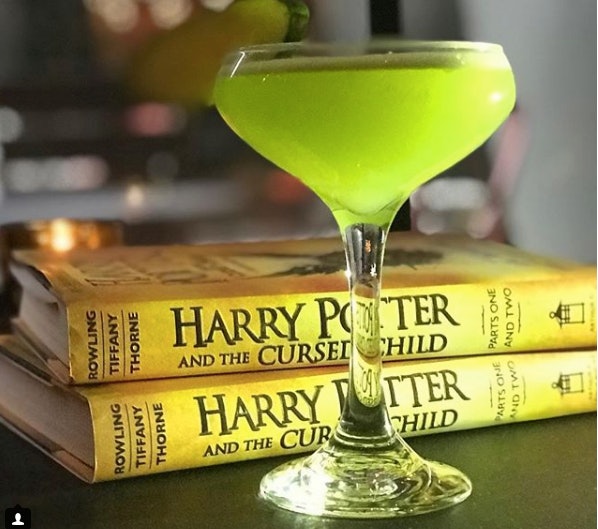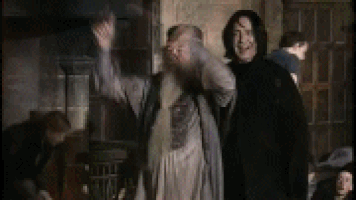 If you're considering going to see Harry Potter and the Cursed Child, it's supposed to be phenomenal. According to Deadline, it set historical records long before it opened. Previews for the show began on March 16, 2018, when the Lyric Theater hosted a "One Day Only" ticket sale on March 10. They ended up selling over a thousand tickets for only $20 for the first two previews, and ever since, the show has sold 300 seats per show for a cheap $40 or even less. Nevertheless, the ratings have been extraordinary, and it's already set the record for top-grossing Broadway preview. It might even end up outselling the top-grossing play in Broadway history.
According to Deadline,
Part of its success is due to the fact that it's shown in two parts. During that week, the Lyric Theater has held four previews, showing both the first and second parts. It's supposed to be bloody amazing, and if you don't already have your tickets, the time is now.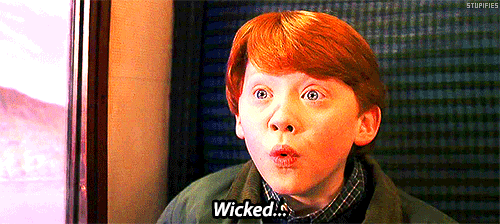 If your grade school experience consisted of commuting on a yellow bus as opposed to a flying car, or using a number two pencil instead of a feather quill, there's a pretty likely chance you have some built up Hogwarts FOMO. (Trust me, I can relate.) But now that The Library at The Hudson Hotel is serving up some HP magic, I finally feel like I'm in on all of the wizarding fun. Between trying every drink and going to see Cursed Child, though, I'll really need to start saving up those galleons.
Source: Read Full Article