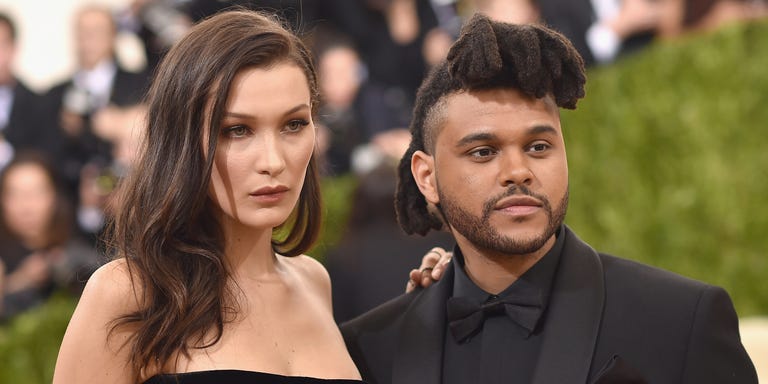 Rumors that Bella Hadid and The Weeknd are back together continue to persist, especially following several sightings of the couple at Cannes.
Following that photo of Hadid kissing The Weeknd getting close at the Cannes Film Festival, while attending the Magnum ice cream party, another picture of the pair together has emerged.
Looking elated to be hanging out, Hadid and The Weeknd were pictured last night at a screening of the movie, Ash Is Purest White:
The Weeknd confirmed that he was about to watch the movie, as he posted on Instagram, "honestly just tryna watch movies." And even thought Hadid was missing from the shot he shared on Instagram, it definitely looks like it was taken in the same movie theater:
According to E! News, the couple's chemistry was palpable when they were captured making out on camera:
These recent sighting at Cannes follow reports that Hadid and The Weeknd were seen making out at Coachella. Previously, the model appeared to deny the incident, by posting online about the kiss saying, "It wasn't me," followed by some very telling emojis.
However, the latest photo of the once happy couple together again at Cannes seems to suggest that Hadid and The Weeknd might be rekindling their relationship after all.
Source: Read Full Article