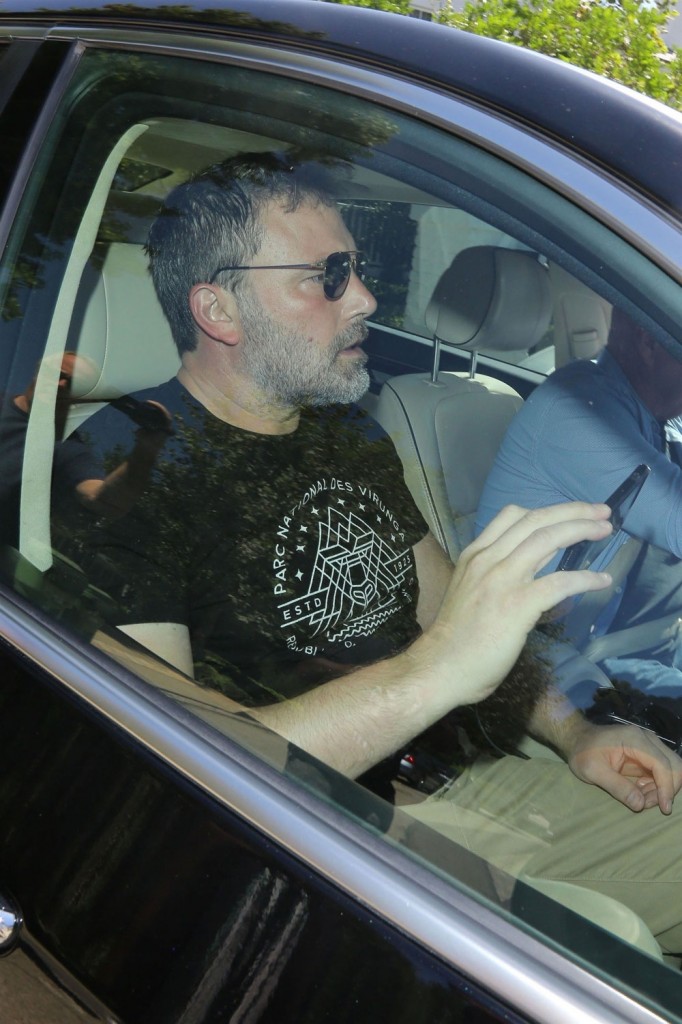 Do you know how Ben Affleck keeps getting papped outside his house despite the fact that he's going to a rich people's rehab with its own workout facility and could easily go to a nicer gym that's closer? Well it's ok because he gets a pass from rehab and his doctors have signed off on it. This news is in People Magazine, which has been carrying terse quotes from Ben's side and even has an insider quote about his relationship with 22 year-old model Shauna Sexton. The other outlets which typically have quotes from Jennifer Garner's side, like US Magazine, ET Online and E!, have barely covered Affleck since the first time he was photographed outside his house last week. This speaks volumes about Jennifer Garner's stance on Ben. It's like she's not even trying to control the narrative anymore. I would bet she even asked that coverage be reduced at this sensitive time. Here's People's quotes about Ben.
Although Ben Affleck is currently receiving treatment for alcohol addiction in a Malibu treatment center, the actor, 46, is permitted to leave the facility during the day as prescribed by his treatment team.
"He has a specialized program to suit his needs — meetings, working out, reading, therapy," a source tells PEOPLE. "Everyone's journey with addiction and treatment is different and built for the individual. [Affleck's] is a good mix of mental and physical work. This is what was outlined by his doctors and team..
"He recently put in a gym at his home and is most comfortable there," adds the source of Affleck's trips home. "Ben continues to work hard on himself and is committed to his rehab program, which includes a daily routine of multiple meetings and indoor and outdoor exercise"
[From People]
That's what we assumed. How is that reassuring of his commitment to sobriety? "It's ok, he has a pass." Of course he does, and they're implying it's his treatment team's idea. Ben is the one paying this bill, he's probably staying in the most expensive room they have and getting all the available extras. Of course the rehab is bending over backwards for him.
Earlier this week there were more "no kidding" quotes in People about how Ben and Shauna are "getting to know each other." While reading these brief quotes I'm picturing Ben's PR team sitting around a table. One person is holding their head in their hands, another is shaking their head, and a third is shrugging like "what are we going to do?"
"Ben and Shauna met about a month ago," a source tells PEOPLE in this week's issue. "They're just getting to know each other."
[From People]
So they're getting to know each other and meanwhile Shauna is staging pap walks and posting increasingly revealing photos to Instagram. I mean that's her job, no shame in her game. Plus when she inevitably fades from the headlines she'll have enough followers to get sponcon posts. It's not a bad strategy. How do you think she hooked up with Ben in the first place? Do you think he contacted her on Instagram? He seems like the kind of guy who messages young models on social media until he gets a bite. He's not that active on Instagram or Twitter publicly, but I bet he gets up to all sorts of things behind the scenes. He wishes he could live like John Mayer but he wants Matt Damon's family man image.
Points to Shauna for this post:
View this post on Instagram
Hello it me being viciously attacked by a Pitty. This little ham is named Lindsay. Lindsay is up for adoption at @agwcrockinrescue. Pros: photogenic, cute, snuggly, sweet, rides v low to ground, food motivated, likes other good boys, u can squeeze her chunky limbs, will have to carry her body back from walk, and is a dog. Cons: None. Overall score 15/10. 11/10 would pet and walk again.
A post shared by Shauna Sexton (@shaunasexton_) on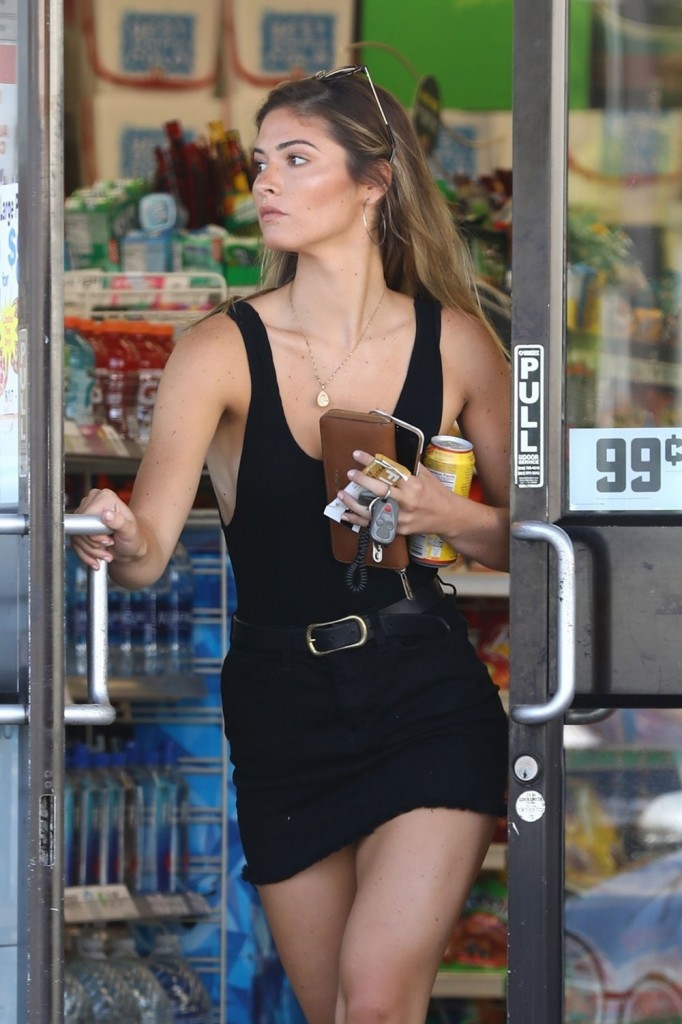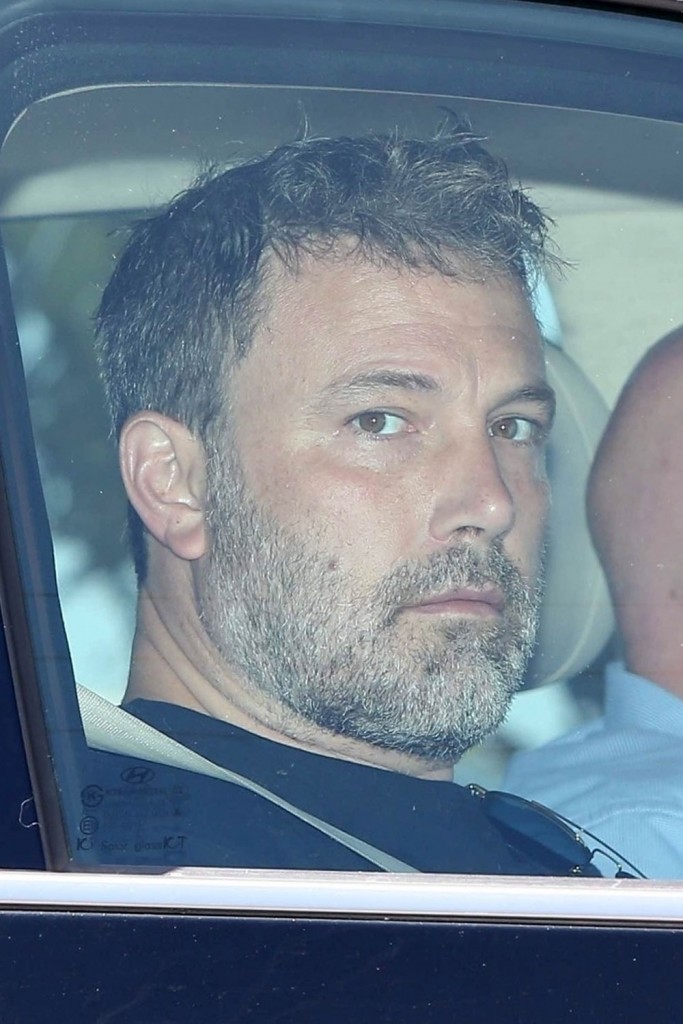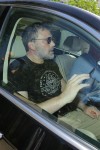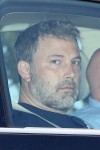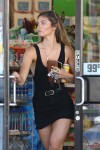 Photos credit: Backgrid and Instagram/Shauna Sexton
Source: Read Full Article