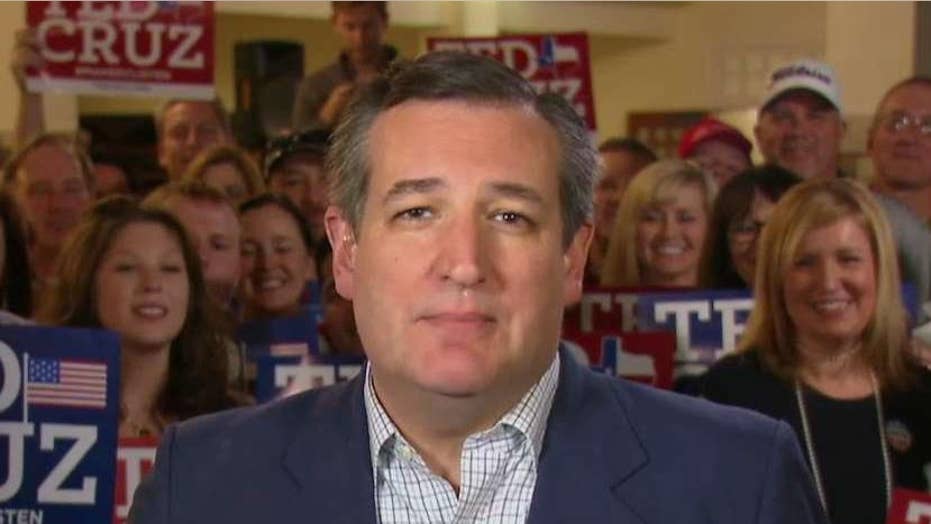 Exclusive: Ted Cruz on fight to hold off Beto O'Rourke
Incumbent Republican Sen. Ted Cruz is in a high-stakes showdown in Texas against Democratic challenger Beto O'Rourke, where more than $100 million have been spent in the Senate race.
Hours before polls closed in Texas, Beyoncé took to Instagram and endorsed Democratic senate candidate Beto O'Rourke, who is trailing Republican Sen. Ted Cruz.
"I'm feeling grateful for everyone before me who fought so hard to give us all the right to have a voice," Beyonce wrote in a post showing the singer wearing a "Beto for Senate" baseball cap and a black sweatshirt.
"We can't voice our frustrations and complain about what's wrong without voting and exercising our power to make it right. We need you. We all need each other, because when we are truly united we are unstoppable," she said.
FULL MIDTERMS ELECTION COVERAGE
Beyoncé – who has more than 119 million followers on Instagram – is part of a growing list of celebrities backing O'Rourke. Others include Eva Longoria, LeBron James and Jim Carrey.
MIDTERMS LIVE BLOG
In a rare move, Taylor Swift endorsed two Democratic candidates running in Tennessee last month, turning her Instagram into a get-out-and-vote page for her 112 million followers. The 28-year-old pop star, who in the past has remained apolitical, announced she would be voting for Democratic candidates Phil Bredesen and Jim Cooper.  Bredesen is running against Republican Rep. Marsha Blackburn, who Swift said was out of step with "MY Tennessee values" on gender equality and gay rights.
BETO O'ROURKE WINS ON ELECTION DAY, EVEN IF HE LOSES, SAYS REUTERS 
In Texas, the race between Cruz and O'Rourke is one that could help determine control of the Senate. O'Rourke — a rising star within the Democratic party — was quick to thank Beyoncé in a tweet.
Source: Read Full Article