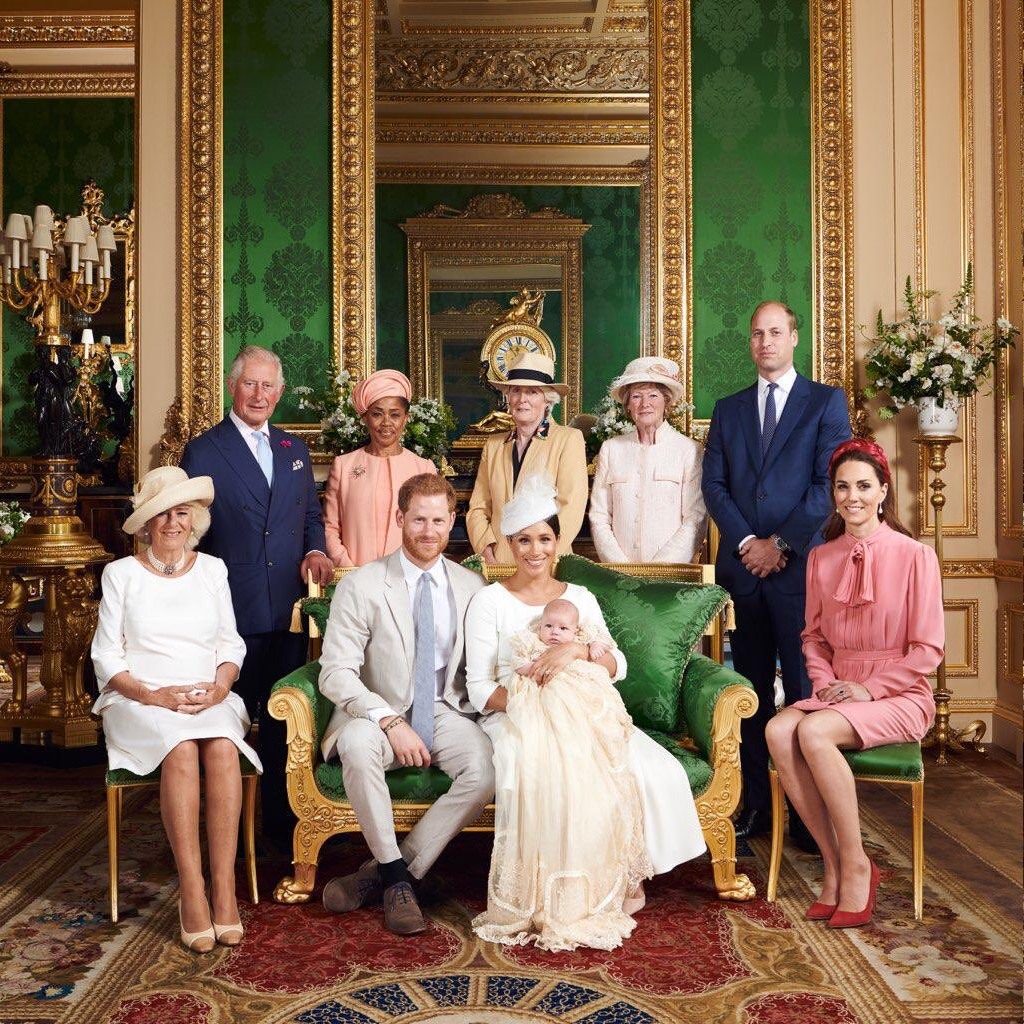 There was some confusion between American viewers and British viewers about what the Duchess of Sussex said in the Oprah interview about Archie's lack of title. To be fair, she didn't explain it well because I don't think she completely understood what was happening or, rather, not happening. If the Queen did nothing and simply allowed for the 1917 letters patent of King George V to stand, Archie would always have been untitled. It would have been the Queen's discretion – and solely up to her, perhaps with Prince Charles advising – to decide whether or not to issue another letters patent to ensure that Archie would be titled in some way. Vanity Fair explains it:
The sticking point for Meghan, as she emphasized in the interview, was the title would allow Archie to receive royal security protection. But as some royal correspondents and tabloids pointed out, it didn't actually break "protocol" for Harry's son, who is only the great-grandchild of a monarch, to be denied the title of prince. And as Vanity Fair reported last year, the rules say that Archie could still become a prince after Prince Charles becomes king. As Meghan mentioned in the interview, the 1917 letters patent written by King George V has determined the titles for most living royals; the letters patent was written to limit the number of princes and princesses in the family, given how many descendants there were of Queen Victoria's nine children. The letter said that all children of the sons of the monarch are automatically princes or princesses; for great-grandchildren of a monarch, only "the eldest living son of the eldest living son of the Prince of Wales" (that's currently Prince George) would automatically be considered a prince at birth.

Queen Elizabeth has issued subsequent letters patents to amend the status of her descendants. George, Princess Beatrice, and Princess Eugenie have received their titles from the original letters patent, but in 2012, another was released to state that all children of Prince William and Kate Middleton would be given the title, which is why Princess Charlotte and Prince Louis have theirs. When Princess Anne married her first husband, Mark Phillips, in 1973, the queen offered titles to her children, but Anne declined. She had also issued one in 1999 that said all children of Prince Edward and Sophie, Countess of Wessex, would not be styled as princes or princesses, even though they were entitled to it.

Ultimately, these decisions about titles and security costs are at the discretion of the monarch, and for years, Prince Charles has reportedly been interested in minimizing the number of people who count as official members of the royal family. Currently, cousins of the queen live at Kensington Palace and undertake roles as senior royals. In 2012, the Daily Mail reported that the removal of Beatrice and Eugenie's security was a reflection of the fact that they had been dissuaded from fulfilling public roles, in keeping with Charles's desire for a "slimmed-down monarchy."
[From Vanity Fair]
"Ultimately, these decisions about titles and security costs are at the discretion of the monarch." That's what Meghan was trying to explain – it's not that the monarchy was "taking away" Archie's right to a title, it's that titles for the Sussexes' children were never even offered. The Queen – and Charles – did not think it would come back to bite them on the ass to consciously avoid giving the first mixed-race in the royal family a royal title. Meghan and Harry made it clear that they were interested in giving Archie a title, simply because it would have meant security and protection in a very real way. Speaking of, people in the police community said words about the Sussexes' claims about protection:
The move to strip Prince Harry, Meghan Markle and their son of their security had nothing to do with the Palace's stance on Archie becoming a prince, it emerged last night. Prince Harry claimed in the Oprah chat that when the Sussexes were in Canada he was told 'at short notice security was going to be removed'.

But round-the-clock police protection is understood to have been taken away when they stepped down as working royals after a meeting of the government body that oversees protection. Prince Charles then reportedly said he would not fund their private security out of his own money. The assumption by Harry that taxpayers would fund security after he and Meghan left the UK was branded 'arrogant' and 'unworkable' yesterday.

Former chief superintendent Dai Davies, who led the Metropolitan Police's royalty protection unit, said the couple's plans were 'utterly unrealistic' and could have put British police at risk. Mr Davies said he was 'gobsmacked' that the couple expected British taxpayers to pick up the bill – estimated at £4million a year. He added: 'It was utterly unrealistic to think they could continue to have their royal protection team working in America – in fact it would have put their [police] lives at risk.'

Archie's title – or future title – was at the centre of the Sussexes bombshell interview with Oprah Winfrey on Sunday. Meghan described her 'pain' officials had denied him the title of prince and accused Buckingham Palace of failing to protect him by denying him 24/7 security. She said Archie becoming a prince was neither her nor Harry's decision and said it was Palace officials who revealed Archie 'wasn't going to receive security'.

Sources told the Telegraph the reason the couple lost their security privileges was because they stepped down as working royals. An insider told the newspaper: 'Security was a big issue for them because there had been specific threats made against them.'

And another source told The Times: 'The point they were making was stupid. A baby that can't crawl wouldn't get protection in its own right. It doesn't need it. The baby doesn't go anywhere independently, it's with Harry and Meghan all the time.'
[From The Daily Mail]
Again, these people are conflating two things – Meghan was deeply concerned that her son would NEVER receive royal protection because of his lack of title, and she knew how many threats were being made against her family. The fact that no one in the royal family was concerned about the optics is bad enough, but there were very real threats against the entire Sussex family and they ALL needed protection. It's a different thing when, in March 2020, their royal protection was pulled suddenly. They weren't even given much of a chance to prepare for it and set up private protection. The removal of their protection was partly punitive, and partly an open invitation for those who wanted to harm Harry, Meghan and Archie. The Windsors were openly hoping to facilitate violence against the Sussexes.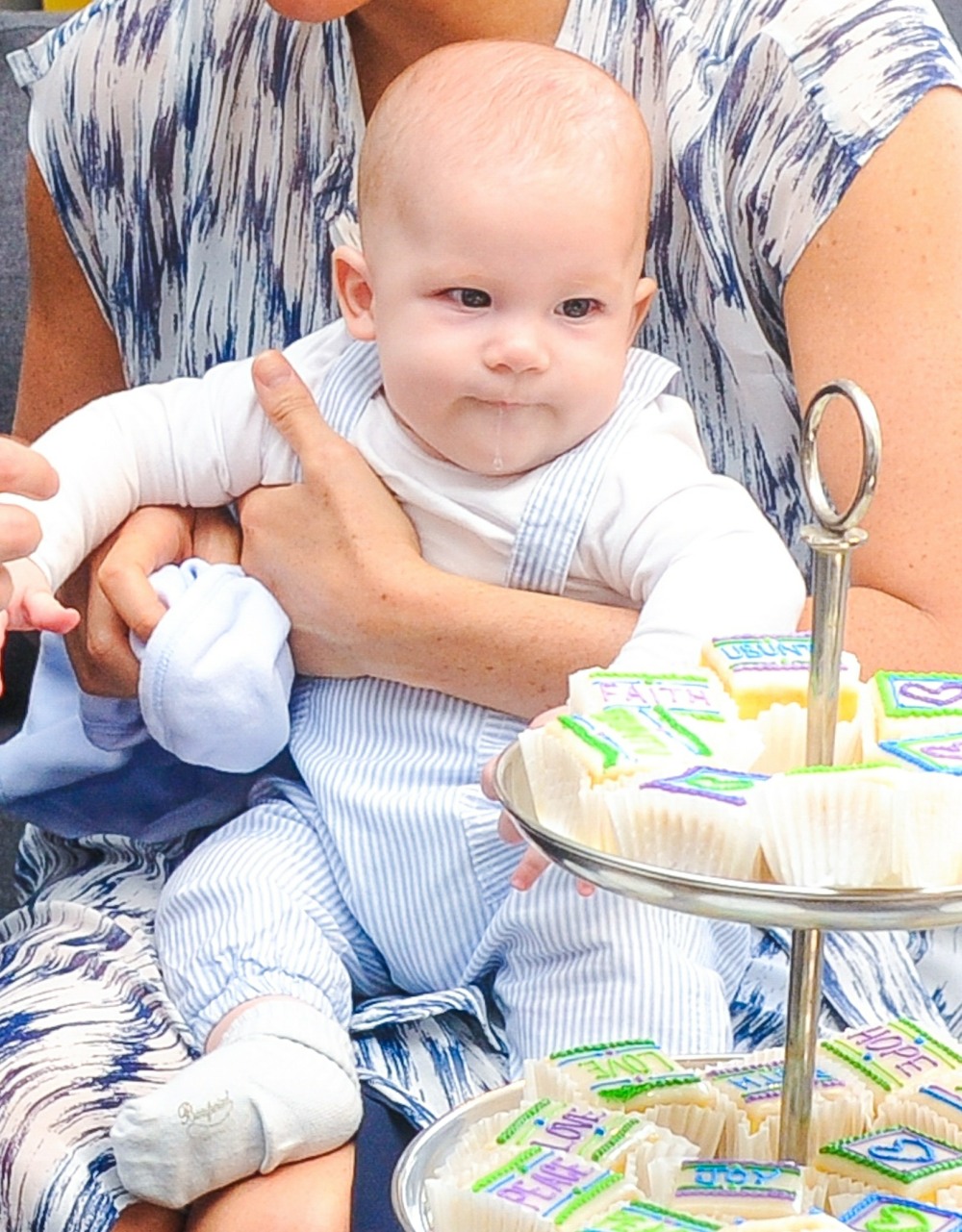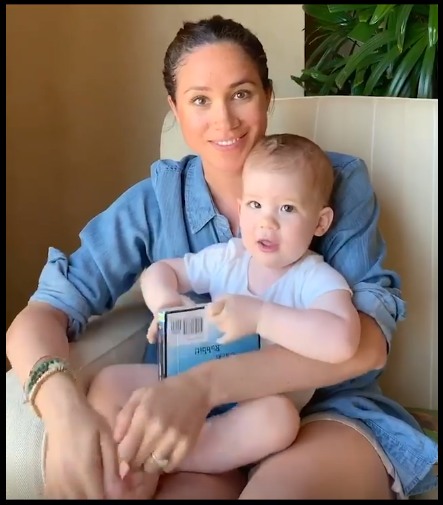 Photos courtesy of Backgrid, Avalon Red.
Source: Read Full Article