Even from the sidelines, it's pretty easy to see that Brody Jenner's relationship with the Kardashians is complicated. For a good chunk of their lives, the Kardashians were Jenner's step-siblings. But even a bond as seemingly close as that doesn't make for the best of relationships. Given that the Kardashians didn't attend Jenner's wedding earlier this month, I decided to dig a little deeper into the situation to see what's up with these step-siblings. This timeline of Brody Jenner's relationship with the Kardashians will give you some insight into why they're not always on speaking terms.
1991: Caitlyn Jenner Marries Kris Jenner
The Jenner-Kardashian saga started all the way back in 1991 when Kardashian matriarch Kris Jenner (then Kardashian) married Caitlyn Jenner (then known as Bruce Jenner).
This marriage brought together a slew of children: Kourtney, Kim, Khloe, and Rob Kardashisn from Kris' side. And Brody, Brandon, Cassandra, and Burt Jenner from Caitlyn's side. Soon enough, Caitlyn and Kris also welcomed Kendall and Kylie.
So, you could say it was a full house, which always breeds tension. All those personalities going at the same time must've been a bit of a nightmare.
2013: Jenner Joins Keeping Up with the Kardashians
Despite their Brady Bunch-esque union, the tension between the Kardashians and the Jenners didn't truly come to light until over 20 years later.
It was during the eighth season of Keeping Up with the Kardashians that the world saw the bitterness between the two families.
At the time, Brody Jenner decided to join his dad, stepmother, and step-siblings for a spin on the reality show. That proved to be an unfortunate move as he and Kris were overly prone to disagreements.
Jenner also spent some time sticking up for Caitlyn. Here's a glimpse into how that went down:
December 2013: Jenner Dishes About His Relationship With Kris
Although Jenner's relationship with stepmom Kris was strained on the show, he assured The New York Daily News that they'd patched things up:
But not all was good in the family, it seems.
July 2015: Jenner Says He Doesn't Speak to Kris
Just two years later, in 2015, relations among the family members had changed drastically.
Caitlyn's transition was well underway as was her divorce from Kris. And that, according to Jenner, left a strain on his relationship with his former stepmother. At least, that's what he told The Mirror:
At the time, he insisted that his relationship with the rest of the Kardashians was perfectly fine in spite of their parents' divorce:
He also took the opportunity to clear up speculation that he had disowned the Kardashians as his siblings:
April 2016: Jenner Says The Kardashians Aren't His Family
Less than a year later, though, Jenner reportedly said that the Kardashians weren't his family. In April 2016, The Daily Mail reported that Jenner was angered by someone who had congratulated him on his family's success. And by family, they meant the Kardashians. Jenner's response?
"They're not my f–king family."
Yikes!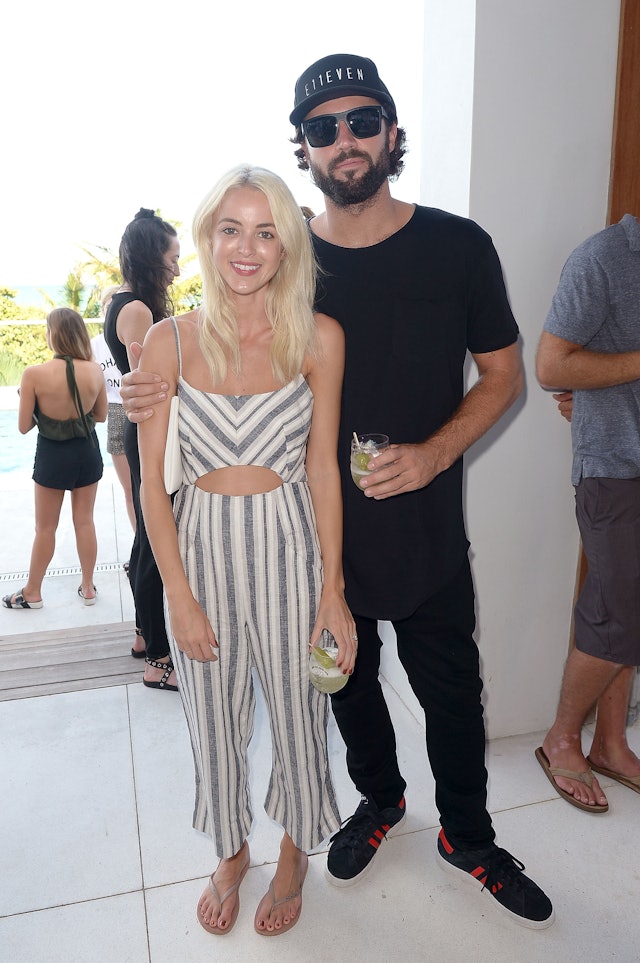 April 2018: The Kardashians Aren't Invited to Jenner's Wedding
In April 2018, In Touch Weekly reported that Jenner had not invited any of the Kardashians to his upcoming wedding.
Then, in June 2018, after Jenner was married, People reported that Caitlyn, Kylie, and Kendall didn't show up for the nuptials either.
Here's what Jenner told People about it:
So, basically, the whole thing is a mess. It just doesn't seem like the bond between the Jenners and the Kardashians exists at all anymore, which is terribly sad.
Source: Read Full Article