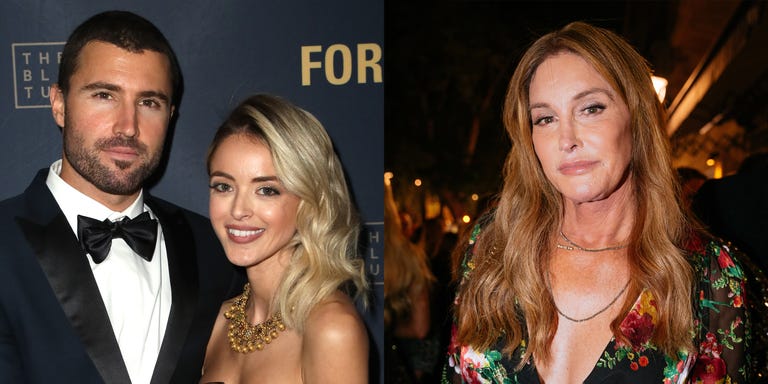 Brody Jenner just got married to Kaitlynn Carter, having gotten engaged back in 2016, but several important family members were apparently missing from the festivities.
It was previously reported that Kendall and Kylie Jenner didn't RSVP to their brother's wedding, much to his chagrin. And now it's been revealed that Caitlyn Jenner didn't attend the wedding, either.
E! reports that the wedding took place on the "exotic island of Nihi Sumba, a luxury island resort about 250 miles east of Bali, Indonesia," on Saturday. Meanwhile, Page Six confirms that 70 guests attended the small wedding, but that Caitlyn wasn't in attendance at her son's wedding, despite being invited.
Caitlyn's representative tells Page Six that she missed her son's nuptials because "she has previously scheduled work commitments." The Daily Mail points out that Caitlyn attended the Life Ball Welcome party in Austria on Friday night, a charity event which raises awareness for HIV/AIDS.
As for Caitlyn's relationship with her son, an "insider" tells People:
People reports that Brody's mother, Linda Thompson, was in attendance at his wedding, as was his brother, Brandon.
People also revealed that "The ceremony and reception culminated four days of festivities on the breathtaking isle, including horse races on the beach and a white party where the intimate guest list of close friends and family danced the night away."
From: Harper's BAZAAR US
Source: Read Full Article