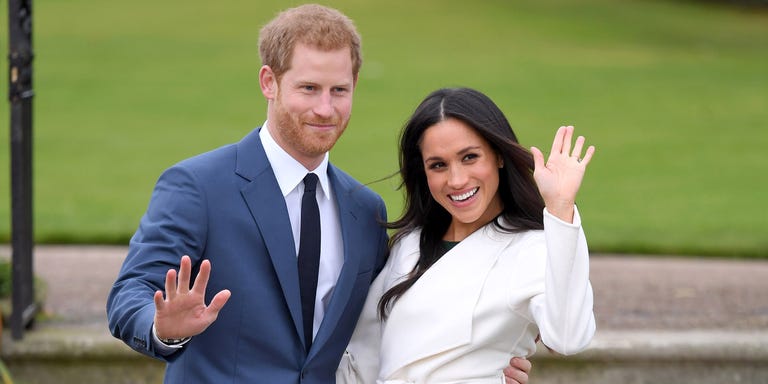 It looks like you won't have to sneak your way into the royal wedding after all—Prince Harry and Meghan Markle's nuptials will be televised, a spokesperson for the pair confirmed.
The couple wants "the day to be shaped so as to allow members of the public to feel part of the celebrations too," according to the rep. Broadcasting the highly-anticipated event for royal fans across the pond should do the trick.
The ceremony, set at St. George's Chapel in Windsor Castle, begins at 12 noon local time, which means it'll start 7 a.m. ET/4 a.m. PT. But, as with all newsy events, there'll be coverage of preparations and guests arriving hours before the service begins.
Here's where you can tune in:
CBS will start live coverage at 4 a.m. ET, hosted by Gayle King and Kevin Frazier. The network's correspondent Tina Brown will also join in for commentary. Later that day, CBS will also air a two-hour special, Royal Romance: The Marriage of Prince Harry and Meghan Markle, at 8 p.m. ET/PT.
CBSN, CBS's livestreaming site, will broadcast the network's live coverage online starting at 4 a.m. ET. WATCH HERE
The Today Show (NBC) will also start early—their live coverage begins at 4:30 a.m. ET, with Savannah Guthrie and Hoda Kotb hosting "from a special vantage point" overseeing Windsor Castle. The pair will also anchor a live show the day prior (Friday, May 18) from a location overlooking the castle, followed by Al Roker and Sheinelle Jones anchoring at their respective hours.
PBS will have live coverage of the ceremony on May 19, but timing has not been announced yet. The network will also air a special nightly series, Royal Wedding Watch, from May 14-18, leading up to the big day.
BBC World News will also offer live coverage and commentary during the event. You can watch the livestream the event online for free globally (including the US and Canada) right on BBC.com. WATCH HERE
Hulu viewers with Live TV subscriptions can follow the event on the streaming site's Royal Wedding Live collection, which begin streaming live at 4 a.m. EST followed by four hours of wedding coverage beginning at 7 a.m. EST. Royal fans can watch coverage from NBC's The Today Show, ABC's Good Morning America, and more on the platform. Even if you sleep in and miss the live coverage, you can watch the whole program at a later time through Hulu's Royal Wedding Collection. WATCH HERE
HBO Go will feature Saturday Night Live alums Will Ferrell and Molly Shannon as royal commentators Cord and Tish as they cover the event live starting at 7:30 a.m. on May 19. If you're interested in the occasion but want a comedic twist, this one's for you. WATCH HERE
Select theaters will be playing an encore performance of the royal wedding on Saturday at 10 a.m. local time with no commercials or interruptions in 200 theaters nationwide. Run time is 3 hours and 30 minutes. FIND TICKETS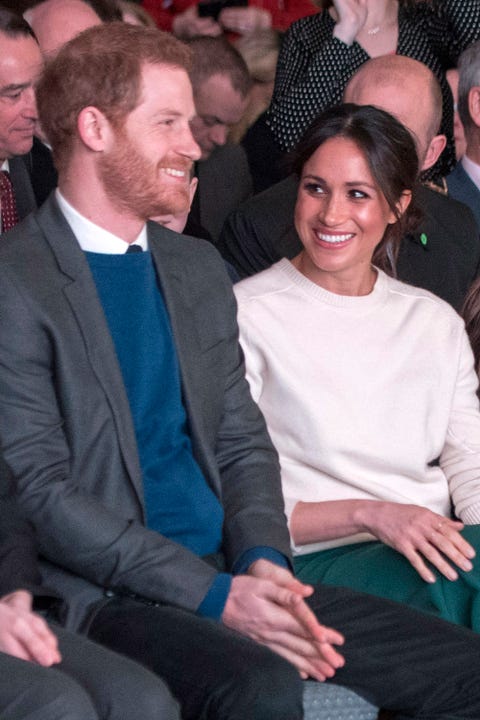 The viewer count for Harry and Meghan's nuptials will likely be insanely high, if it's anything like previous royal weddings. Prince William and Kate Middleton garnered almost 23 million viewers in the U.S. alone when they wed in 2011, and Princess Diana and Prince Charles had 17 million viewers when they tied the knot in 1981. Will the May 19 ceremony be the most-watched royal wedding yet?
"This wedding, like all weddings, will be a moment of fun and joy that will reflect the characters of the bride and groom," Harry and Meghan's spokesperson added. We can't wait to watch (and cry) along.
Watch this space for more updates on networks and livestreams broadcasting the royal wedding.
Source: Read Full Article